Kartra provides a powerful A/B testing feature that enables you to conduct split tests on your live webpages and sales funnels, allowing you to experiment with various elements such as text, buttons, images, and more to optimize your conversions.
This A/B testing tool is seamlessly integrated into Kartra's platform, and it's accessible to users on all subscription plans, making it a fundamental and inclusive part of the service.
Read the Kartra Review as we cover all the features of it in detail.
Kartra's A/B Testing and Split Testing Features
Kartra's A/B and split testing functionalities improve the performance of your website by making slight adjustments or comparing two distinct pages that have different elements.
For instance, you can use this process to determine whether a specific headline is more effective at converting customers compared to another. In Kartra, the procedure involves setting up two identical pages while modifying the single element you wish to test.
You can direct your leads to both pages, assigning a specific percentage of leads to each page. Kartra automates the distribution of leads to the pages according to your chosen percentages.
Kartra's system automatically tracks the performance of each page in terms of lead conversion. This data lets you easily identify which page yields superior results, enabling you to decide which page to feature and employ moving forward.
What does Kartra split test do?
Since this feature involves splitting two pages against each other, you can test any element comprising a page. This means you can experiment with and compare various components, such as text, images, buttons, and more, to determine which combination produces the most favorable outcomes.
Here is what you can test:
A/B testing and split testing are integral components of Kartra's platform, and they are accessible across all subscription plans. Whether you choose the entry-level Starter plan or the premium Platinum plan, you can conduct A/B testing and split testing on all of your pages.
This ensures that all Kartra users can benefit from these valuable optimization tools regardless of their chosen plan.
How do I A/B Test on Kartra?
To perform A/B testing in Kartra, follow these step-by-step instructions:
Keep two you have two pages ready for testing, either within Kartra or externally. If you haven't set them up yet, start creating these pages.
From your Kartra dashboard, navigate to the "Pages" section.
Select "Split Tests."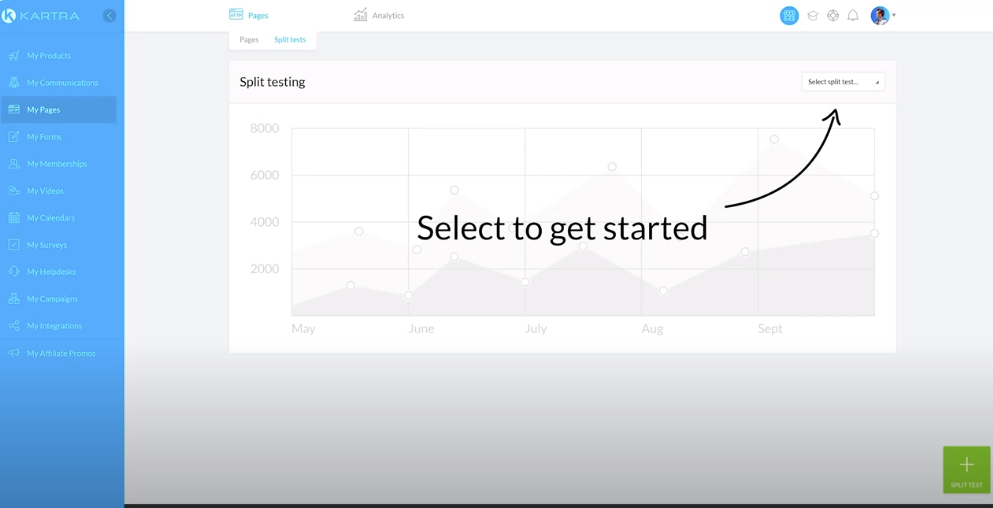 Click on the green "+ Split Test" button located at the bottom right-hand side of the screen.
Name your A/B split test campaign in the "Campaign Name" field and select "Next."

Choose the pages you want to A/B test and determine the percentage split of traffic for the pages being tested.

If you've created a page in Kartra that you wish to test, click the "Destination Page" dropdown menu. Then, select the relevant site and Kartra page from the subsequent dropdown options.
Repeat this step for the second page you want to test.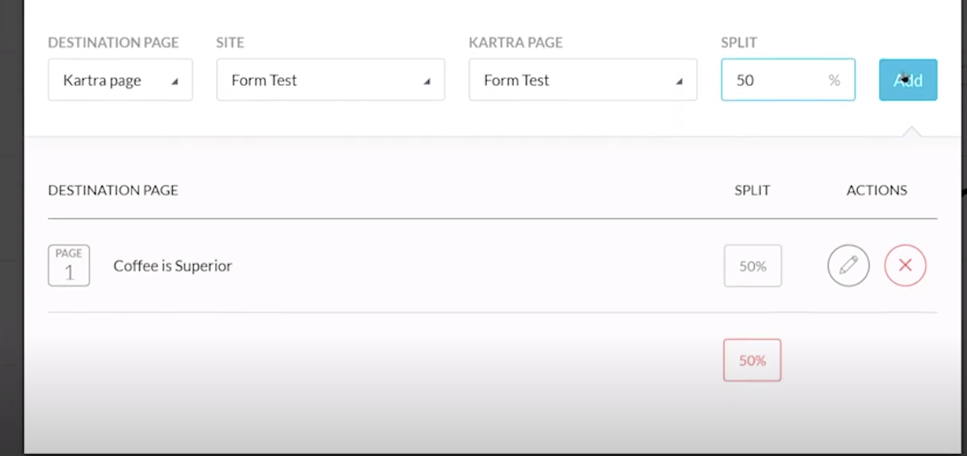 Set your goal from the dropdown menu and define the trackable event. Afterward, click "Add."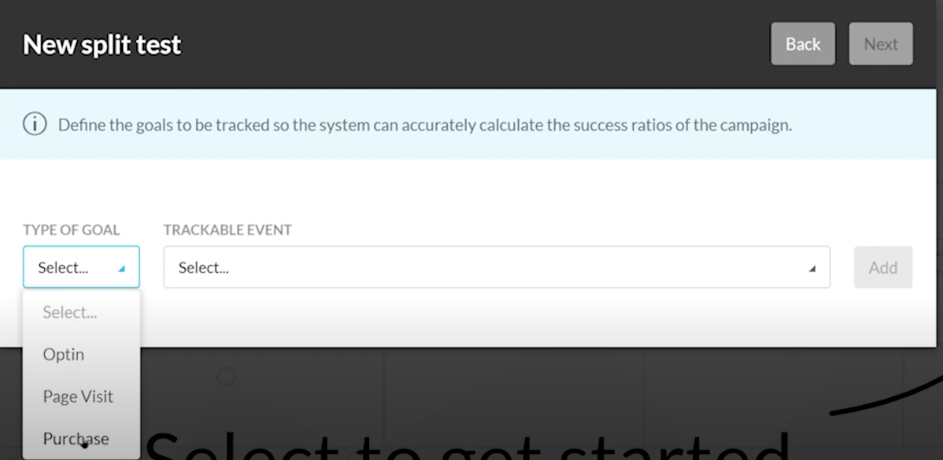 You can either let Kartra automatically select the winner or manually choose the winning page based on criteria such as page visits, goals, or revenue. If you opt for auto-selection, Kartra will halt the split test once the goal is reached and redirect all traffic to the more optimized page.

You can tag your split test or use a tag you've previously set up, and then click "Next."

Your A/B split test will now be configured, and you can access it through the link provided on the completion page.
You can use this link when sourcing lead traffic from various channels such as emails, Meta ads, or other marketing campaigns.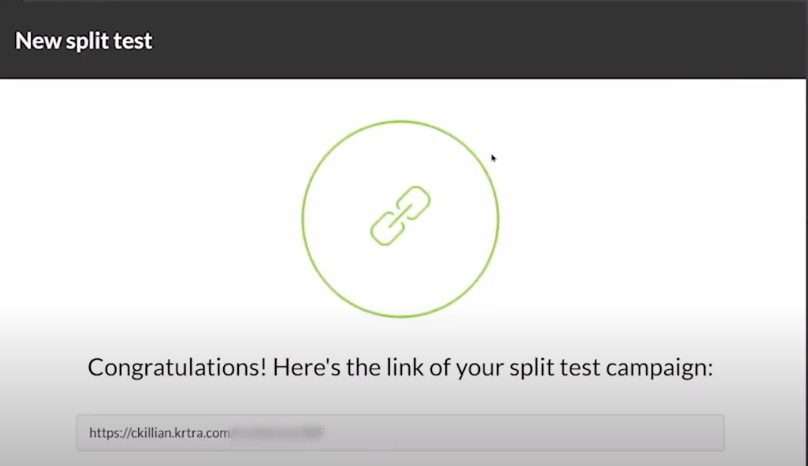 Conclusion
In conclusion, Kartra's split testing feature is a powerful tool for optimizing your online marketing efforts. The ability to compare and fine-tune individual elements of your web pages and funnels allows you to make data-driven decisions to improve conversion rates.
Whether you're on the Starter or Platinum plan, Kartra ensures that this essential feature is accessible to all users, making it a valuable asset for businesses of any size. By following the simple steps, you can harness the potential of A/B testing within Kartra to boost your marketing campaigns and drive better results.
Also Read: