Have you ever thought to yourself, "Why is my WordPress site so slow?"
As human attention spans become shorter with time, having a blazing-fast website has become an absolute necessity for every business.
According to Kissmetrics, almost 43% of visitors expect a website to load within two seconds or less!
So, what are the exact causes behind a WordPress site taking forever to load? And how can you make it faster without breaking anything else?
That's what we're going to answer in this article.
Let's begin:
Key Factors Behind A Slow WordPress Site
Having a slow-loading website does not only hurt your traffic and conversion rates, but can also negatively impact your SEO and rankings.
According to a study conducted by Google, almost 53% of your visitors will abandon your website if it takes more than 3 seconds to load on their mobile phones. 
Portent also analyzed 20 leading B2B brands and identified that websites that loaded within 1 second received almost twice as many orders as those that took 2 seconds to load. 
When it comes to WordPress sites, there are a few key factors that could be potentially harming your loading speed:
Bulky and Un-Optimized Theme
Large and Uncompressed Images
Faulty or Heavy Plugins
Lack of Caching
Excessive HTTP Requests
Poor Hosting Service and Slow Servers
But before you start randomly tweaking your WordPress settings, you must identify the exact factor(s) slowing your site down. To do that, we will run some tests using the steps below.
How To Test Your WordPress Site Loading Speed
The ideal loading time for a WordPress site is between 1 to 2 seconds on both desktop and mobile phones. Anything above that means you've got a slow-loading website on your hands.
To find out the culprits behind a sluggish WordPress site, we will run web speed tests using GTmetrix. Here's how to do it yourself:
Go to https://gtmetrix.com and click on the URL text box.
Enter your website URL and hit the 'Test Your Site' button.
Wait for the tool to analyze your website and load the results.
Once the tool is done, you will get a complete report of your site's web speed test analytics like the one attached below:
Each report will contain a 'GTMetrix Grade' depending on its performance and basic loading speeds. You will also get a 'Web Vitals' report that indicates if your website's performance is up to Google's standards.
As you can see above, our site got an A grade since it took under half a second to load and is appropriately optimized for performance.

If you scroll down a little, you can also see a detailed report with suggestions on things you can fix to make your WordPress site faster.
A good rule of thumb is to fix the issues highlighted as 'High' in red to see a major improvement in your loading speeds.
6 Ways To Fix A Slow WordPress Site
Once you've figured out what's causing your website to slow down, it's time to optimize it for performance. We'll guide you through the six most common problems that can hinder a WordPress site's loading speed and how you can fix them:
1. Purchase A Faster Hosting Service
Many new website owners are guilty of taking the cheapest route when purchasing web hosting. Ironically, your hosting provider has the most significant impact on your loading speed.
No matter how many images you optimize or plugins you remove, it won't make your website faster unless your servers have enough room to cater to all your traffic.
A great starting point is to ditch your old shared-hosting plan and switch to a dedicated hosting package.
When you purchase dedicated hosting or a virtual private server (VPS), the hosting company allocates a personal server for your website that only accommodates your visitors and delivers the fastest loading speeds.
Most premium hosting packages also come with built-in CDN, caching technology, GZIP compression, and modern PHP version — all of which can significantly boost your website's loading speed.
When purchasing your next hosting package, make sure you choose a server location that's nearest to your primary target country. Just by using this trick, you can lower your loading speed by one full second!
If you're looking for a super-fast hosting provider with economical packages, we recommend checking out Iridium Hosting.
Iridium is an exceptional WordPress-only hosting provider making waves in the industry. Their state-of-the-art PHP and SSD drives provide up to 20x faster loading speeds than hosting providers using Apache.
They also offer manual migration from any hosting company and free WordPress setup to new customers at budget-friendly prices.
If you're still confused about which hosting provider to choose, check out our list of 13 Best WordPress Hosting Companies That Can Supercharge Your Business.
2. Delete Or Replace Heavy Plugins
Plugins have become an essential component of WordPress websites. While many of them add tons of useful features to your website, they also consume just as many server resources and can impact your website's loading speed.
Here's a great way to determine which plugins are weighing down your website. Turn off a plugin from your WordPress dashboard and test your site's loading speed using GTmetrix.
Notice if this made a major difference to the loading time, and turn it back on again. Repeat this process with all of your plugins to figure out which ones are affecting your website's performance the most.
The next time you're looking for new WordPress plugins, make sure to rule out the following factors before installing them on your website:
Negative reviews or lack of real-life performance results
Cracked or free-version of premium/paid plugins
Clashing plugins with the same functions
Outdated versions with a low probability of future updates
3. Install A Lightweight Theme
Highly dynamic and animated themes are like poison for a website's loading speed. They're bloated with unnecessary code and add to the existing pile of HTTP requests, which can significantly deteriorate your website performance and user experience.
Don't believe us? According to a survey conducted by Unbounce, almost 50% of respondents said they'd be willing to give up fancy animations in exchange for faster loading speeds.
Now, we're not saying that you should only stick to plain and minimalistic themes. But when you are purchasing one, it's best to look for the following features to maximize your site's performance without compromising on visuals:
Has clean coding without unnecessary bloat.
Offers a responsive design that supports multiple devices.
Optimized for performance and uses caching, lazy-loading, etc.
Receives frequent updates and maintenance alerts.
Compatible with various third-party WordPress plugins.
As long as your WordPress theme checks all of the above boxes, it will deliver outstanding performance while keeping your visitors entertained and engaged with your website.
4. Optimize Your Images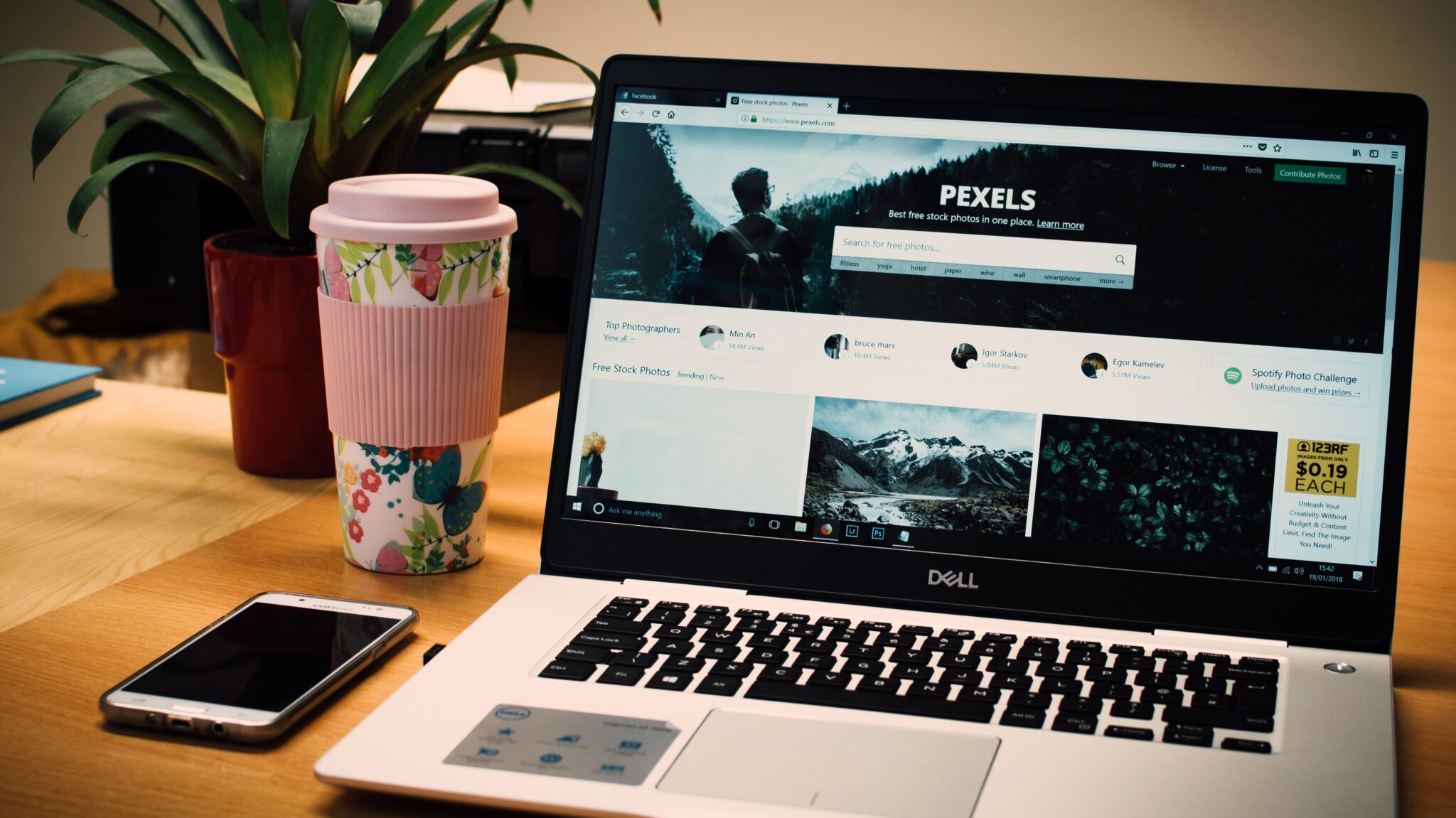 Almost every single WordPress website that exists contains some sorts of images. And a big chunk of those websites display super high-definition pictures that scale over 5,000 pixels.
The truth is that more than 70% of those extra pixels won't even make it to your visitors' devices. Most mobile phones have a resolution of around 1080×1920. Therefore, all of those high-res won't provide any aesthetic benefit and will only hinder your site's performance.
For your reference, here are the optimal image sizes for a WordPress site:
Logo: 200 x 100
Background Image: 1920 x 1080
Header Image: 1048 x 250
Thumbnail: 150 x 150
Product Image: 800 x 800
Featured Image (Portrait): 900 x 1200
Featured Image (Landscape): 1200 x 900
Luckily, WordPress has tons of plugins that can compress your images by up to 50% without affecting their quality. When you repeat this process for hundreds of images, you can easily shave off one or two whole seconds from your website's loading speed!
If you want to take image optimization even further, here are some tricks you can use to make your website even faster and boost your conversion rates:
Use Lazy-Loading to display images as they render.
Add a CDN to load images faster using the nearest web server.
Add Alt Tags to improve accessibility and SEO.
If you want to automate all of the tips mentioned above and see a noticeable improvement in your site's performance, we highly recommend installing Smush.
Smush is probably the best image optimization plugin out there for WordPress websites. Whether it's image compression, lazy-loading, or format conversion, Smush covers you from every end.
Smush also provides a 144-point CDN to all customers that can dramatically lower your server usage and improve your site's performance.
5. Install A Caching Plugin
Using a caching plugin has been proven to reduce server load by up to 80%. Think of cache as a temporary hard drive that saves a copy of your website on every computer that opens it.
But there's a catch. Caching does not necessarily make a slow WordPress site faster — it only reduces the delivery time for people who have already visited your website in the past. To get the most out of caching plugins, you have to fully optimize your site using the solutions we've mentioned before to reduce your initial loading time before experiencing the real magic of caching.
However, once you've started using caching, the benefits are tremendous. 
Invespcro found that visitors who returned to a website for the second time had a 65% greater likelihood of adding items to the cart and were 73% more likely to convert than first-time visitors. This shows us just how crucial it is for your website to load faster for returning traffic.
These days, most hosting providers have a built-in caching function that you can turn on with one click. But if your web hosting company does not have one, you can always use WP Rocket.
WP Rocket is an all-in-one performance optimization plugin for WordPress websites. Initially designed for caching purposes, WP Rocket now offers minification of JS and CSS files, lazy-loading, and even database optimization.
It's the number #1 caching plugin for WordPress in the market and offers exceptional value for money!
6. Use A Content Delivery Network (CDN)
Relying completely on your hosting servers to load your website can make it slower and frustrate visitors. That's where a Content Delivery Network comes to the rescue.
CDNs save a part of your website on their personal servers, spread across different regions around the world. When someone enters your URL, the CDN fetches your website from the closest web server and promptly delivers it to the user, resulting in faster loading speeds and a better visitor experience.
Using a Content Delivery Network can also come in handy when your website is experiencing a surge in traffic. It can automatically share the server burden with your hosting provider and ensure that your site remains responsive and doesn't suffer from slow performance during high-traffic periods.
How Do I Make A WordPress Site More Responsive?
In this digital age, a responsive design has become just as critical as fast loading speeds. A responsive website can dynamically adjust to different screen sizes and devices, including desktops, tablets, and especially mobile phones.
Considering that Google made 'mobile-friendliness' a major ranking factor in 2021, a responsive website has become a necessity for businesses who want to rank higher in SERPs and get more traffic.
If you want to improve the responsiveness of your WordPress website, here are some tips that you can follow:
1. Choose A Responsive Theme 
When selecting a theme for your WordPress website, always look for terms such as 'responsive' and 'mobile-friendly' in the feature list. Most popular WordPress themes are designed with fluid grids and compatibility for multiple browsers, providing a seamless viewing experience for smartphone users.
2. Compress Images And Use Lazy-Loading 
Websites designed for desktops usually suffer from a 1 to 2-second lag when loading on mobile phones. Since images are responsible for most of this delay, it's important to compress your images using plugins like WPSmush. You can also use a lazy-loading plugin on your WordPress site to defer the loading of images that are not immediately visible on the user's screen.
3. Add Responsive Menus And Content Elements 
Using a Hamburger Menu can make navigation dramatically easier for your mobile phone visitors. You can also add accordions, tabs, and drop-down buttons on your content pages to improve the readability of your content and enhance user experience for incoming traffic using mobile devices.
What Plugins Slow Down WordPress Websites?
Plugins can be a double-edged sword for WordPress sites. While they add tons of functionality that can enhance user experience for your visitors, they also consume a boatload of server resources and can significantly affect your WordPress site speed. 
Here is a list of plugins that are known for generating excessive database queries and making your WordPress site slow:
Beaver Builder
Booking Calendar
Divi Builder
Elementor
FooGallery
Jetpack
Ninja Forms
Slider Revolution
WPBakery
While these plugins are not necessarily harmful to your WordPress website, they are infamous for their high CPU usage and complex code that can negatively impact your website's performance.
Unless you don't have an upgraded hosting package with extra server space to sacrifice, it's best to use alternative plugins that are lightweight and optimized for faster loading speeds. 
Speeding Up a Slow WordPress Site In Conclusion
Fixing a slow WordPress website can be a challenging situation for beginners. By the end of this article, we hope that you're not only able to boost your site's loading speed but also see a massive increase in rankings and positive user feedback!
If you want to enhance your site's performance even further, check out our list of 13 Best WordPress Speed Optimization Services.
Or, if you want to protect your website from attacks and hackers, read our guide on the 7 Best WordPress Malware Removal Services.