In this blog , I am going to discuss How To Update Google Play Store On Android Phone 2023
Google Play Store, the name is enough to describe its popularity among us.
Here, Google Play Store App is the hub of all android app and it is a one-roof solution for downloading a new app to updating its new update.
We tend to give few minutes on updating the latest app that we use daily on our smartphones.
With each and every update, developer fixes bugs and also adds many more things just to give best user experience.
Don't you think every app needs the update, so why not Google Play app?
Most of the time we forgot update Google Play Store app.
Here Google tries to give its digital store new features, stability improvements along with visual changes.
We are here to help you in checking and updating your Google Play Store app. We all love getting app updates, and we are waiting to explore the new features of the app.
Steps to Update Google Play Store on your Android Phone 
Just follow the instructions below:
Step 1:
First of all, unlock your phone and swipe through your home screen or the app drawer and find the Google Play Store app.
Google App looks like a little shopping bags along with the colorful logo on it. Just open the app.
Step 2:
Whoa! You are in the app and we are checking for updates, just swipe from left to right on your device's display.
Here the slide-out menu will appear. The alternative option is there, just hit the side menu's dedicated button which is to the left top of the screen.
Step 3: 
Just scroll down a bit and find Settings. Select that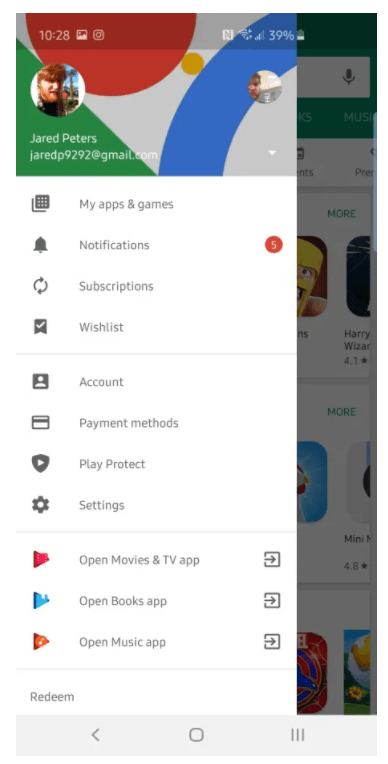 Step 4: 
Just head down to the bottom of the settings screen, until you reach to the About Section.
Here you will spot the Play Store version. To check if the app is updated or not, tap anywhere on the Play Store version.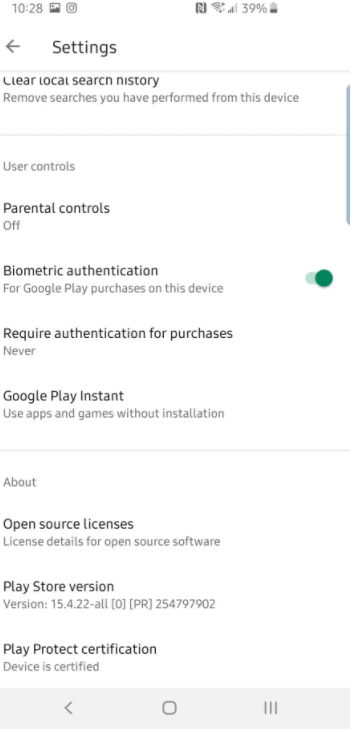 Step 5: 
If somehow update is not available, then Google Play app will let you know that "Google Play Store is up to date."
But if there is an update, the download process will start immediately.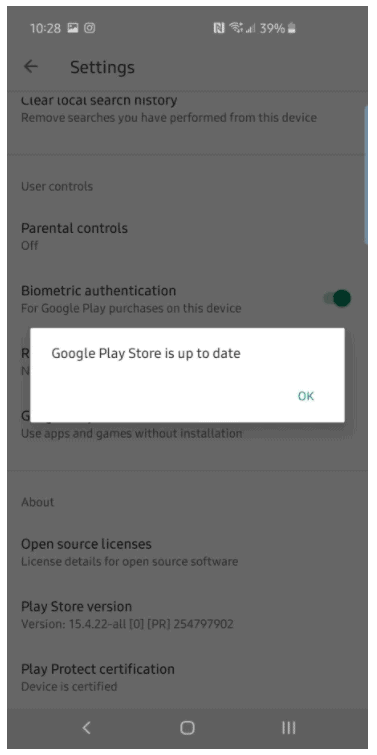 Quick Links
FAQs | Update Google Play Store on Android
🤙 How do you update Google Play Store app?
Open the Google Play Store app . Tap Menu. Settings. Tap Auto-update apps. Select an option: Over any network to update apps using either Wi-Fi or mobile data. Over Wi-Fi only to update apps only when connected to Wi-Fi.
🙋‍♀️ How do I download the latest version of Google Play?
Open your Google Play Store app. Open the settings. Scroll to the bottom. You'll find the "Play Store version" there.
🤷‍♂️ How do I install Google Play store?
The Play Store app comes pre-installed on Android devices that support Google Play, and can be downloaded on some Chromebooks.
👉 What is the latest version of Google Play Store app?
Mobile devices today have their own platform with everything there just as Android with the Play Store. Basically, Google Play Store Latest APK 22.4. 25-21 (82242510) 2020 is the center of everything to add to Android devices for various purposes.
🤔 How do I enable Google Play on my Android?
Head over to Settings on your Android device. Apps are usually divided into 'Downloaded', 'On card', 'Running' and 'All'. Scroll around and you may find 'Google Play Store' in the list. If you see a 'Disabled' configuration on this app – tap to Enable.
Conclusion | Update Google Play Store on Android
When you go through all these steps, these steps will ensure that your phone or tablet is running on the Android feature that has the latest version of the Google Play Store app.
I hope this article suits your purpose well. Share this post "How to update the Google Play  Store app on your Android phone or tablet" on all trending social media platform.