In the bustling race of life, time is money, and making it quickly is the golden ticket.
Whether you're fielding unexpected expenses, saving for that dream vacation, or simply looking to bolster your income, knowing how to make money fast can make a real difference.
And there are plenty of options out there, so whether you prefer to earn in person or need a remote source of quick income. These 11 methods provide you with the best of both worlds: reliability and speed.
So let's get started and find the perfect way for you to make money fast.
Quick Online Methods to Make Money Fast
If you're looking for a way to earn a good chunk of change without a large commitment or investment, these legitimate and fast-paying online methods are solid options to consider:
1. Work on Micro Task Websites
Micro jobs are small, simple tasks that can be completed in a short amount of time. These tasks range from data entry and transcription to testing websites or apps for functionality.
For example, a micro job might involve transcribing a 5-minute audio clip or taking a survey about a product.
These tasks are perfect for those who only have small amounts of time to spare and don't have time to work on long-term projects. They're easy to complete while watching a movie or at your desk during a lunch break.
Here are a few of the best micro job sites to get started with:
Amazon's Mechanical Turk: This platform provides various tasks like data validation, research, and survey participation.
Clickworker: It offers a variety of tasks, such as text creation, categorization, and proofreading.
Microworkers: This site specializes in short tasks like website usability testing and data mining.
These platforms present a flexible way to earn money fast, right from the comfort of your home. While the work may not be as consistent as other options, it can pay off quickly if you complete enough tasks. Sign up for several micro job sites simultaneously to ensure a steady cash flow.
2. Provide Freelancing Services
Freelancing is another excellent way to make money fast and online. It involves providing your skills and services on a project-by-project basis to clients worldwide. Two popular platforms for freelancing are Upwork and Fiverr.
On Upwork, you can find jobs that match your expertise, ranging from writing and graphic design to programming and marketing. You set your rates and bid on projects that interest you.
Fiverr operates slightly differently. Here, you create 'gigs' showcasing your services at a set price. This could be anything from logo design to voice-over work.
To make money fast on these platforms, you must offer work that can be completed and invoiced within a few hours or less. Good ideas for quick income-earning gigs include:
Creating simple logos
Editing short videos or photos
Writing short pieces of copy
Making small website adjustments and updates
Creating basic infographics
These platforms offer the flexibility to work as much or as little as you want, making them an excellent option for earning money quickly.
3. Sell Used Items Online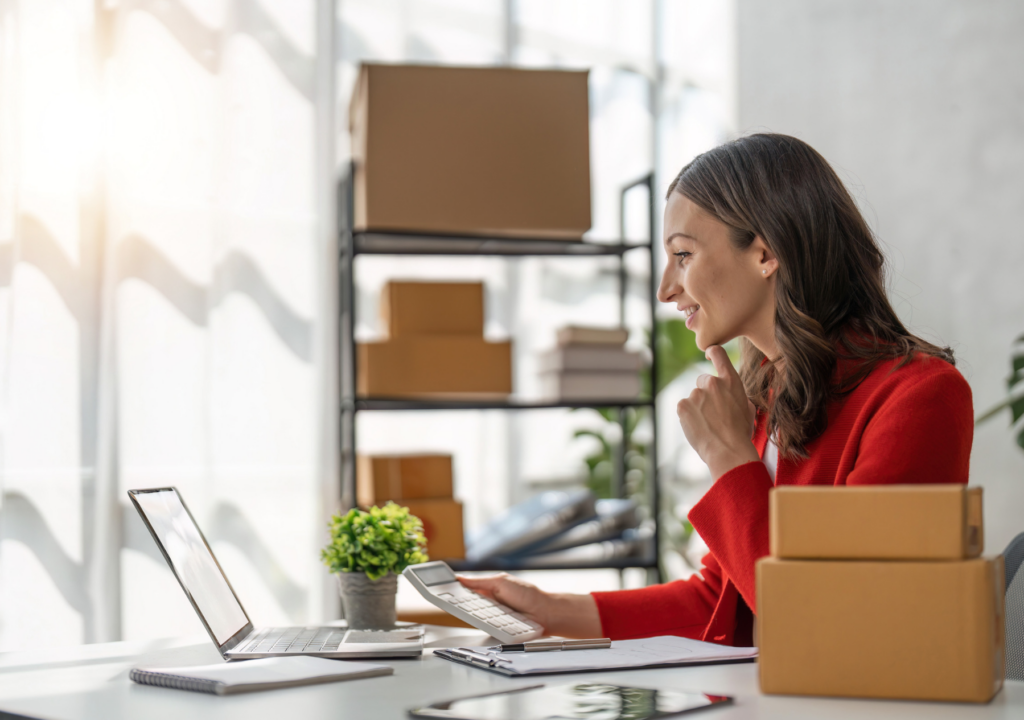 We've all got stuff lying around our homes that we don't need or use anymore, right? Why not turn that clutter into cash? It's easier than you might think.
eBay, a pioneer in the online marketplace sector, can be a great place to start. From collectibles to electronics, you can sell almost anything on eBay. Just take a few good photos of your item, write a compelling description, set your price, and you're good to go.
But don't overlook the Facebook Marketplace. It's a fantastic platform for selling to people in your local community, which means you can make cash within hours of posting an item with no shipping processing times added on. Just arrange a pickup time and get paid in cash.
Then, there are apps like Letgo and Poshmark. These platforms specialize in certain types of goods – like clothing, furniture, or electronics – and they make listing your items a breeze.
You can sell unused gift cards on CardCash, pre-owned books on Bookscouter, and items from your wardrobe on ThredUP. The options are endless.
Remember, pricing your items competitively and providing excellent customer service can help you make sales more quickly. So, take a few extra minutes to polish your listing and respond quickly to potential buyers.
4. Join Survey Sites
Taking online surveys is another low-effort way to make quick cash.
These platforms reward you for sharing your opinions through surveys. Companies are always looking for consumer feedback and willing to pay for it. Now, while you won't become a millionaire from taking surveys, it can help bring in a bit of extra cash.
Here are our favorite programs that pay out fast:
Swagbucks is a versatile platform that pays you for completing surveys and rewards you for other activities like watching videos or using their search engine.
MyPoints gives you points for taking surveys, which you can redeem for gift cards or cash. You can also earn points by shopping at their partner stores or by watching videos.
Google Opinion Rewards is another reliable survey site. They reward you with Google Play credits for sharing your opinions on products and services.
Is Swagbucks legit, and can the earnings from these sites add up to substantial earnings? The answer lies in your consistency. If you can commit to using free moments throughout your day to answer surveys, you can build up a healthy amount of extra cash over time.
5. Earn a Bank Bonus
Opening a bank account is one of the easiest ways to make passive income. If you meet the bank's qualifications, you can earn cash without lifting a finger.
Most banks offer signup bonuses for opening an account. These usually come as cash rewards – anywhere from $50 to $1000. You'll be required to make a deposit and meet a minimum balance requirement, but you can pull the money out of the account after you've earned the bonus.
Another way to make money from a bank account is by opening a high-yield savings account. There are plenty of platforms, such as Ally Bank, which offer interest rates much higher than the national average, and you can cash out your interest earnings whenever you want.
6. Start a Print on Demand Online Store
Starting a Print on Demand (POD) online store can be a fantastic way to break into the e-commerce world without the heavy upfront investment.
With POD, you create your designs, list them on your online store, and then a third-party supplier, such as Printful and Printify, prints and ships the products only when someone makes a purchase. You don't have to worry about inventory or upfront costs.
Platforms like Etsy and Shopify make setting up a POD store incredibly easy. And if you're unsure where to start, there are online courses available on Udemy that can guide you through the process.
POD can be a great side hustle or even a full-time business if you're willing to put in the work. You must create engaging designs, market your products, and provide excellent customer service. But the beauty of POD is that it allows you to start small and make money fast. Then, you can scale up as your business grows.
Speedy Offline Ways to Make Money Fast
Not all ways to earn cash fast have to be done online. Here are a few of our favorite offline methods that can help you make money quickly.
A flexible schedule and a fast-paced job make driving for one of the popular delivery or rideshare services an attractive way to make money fast.
These jobs allow you to make fast cash while out and about. You can choose your own hours, work on the go, meet interesting people, and even use it to explore new cities.
The main requirements for driving with Uber or Lyft are an insured vehicle that meets their standards (usually no more than 10 years old), a clean driving record, and a valid driver's license. Otherwise, there aren't many restrictions, and you can get on the road as soon as you're approved.
Some excellent platforms to consider include:
Uber
Uber Eats
Lyft
Grubhub
Instacart
DoorDash
Amazon Flex
Favor
Many people sign up for several of these apps at once to deliver food or pick up passengers without waiting for the next job.
And sign-up bonuses and referral programs are often available to help you earn even more quick money.
8. Sign Up For Market Research Studies
Signing up for market research studies like focus groups or online surveys can be an effortless way to earn extra cash.
Websites like Fieldwork offer opportunities to share your opinion and get paid for it.
Most studies pay between $70 to $250. By creating a profile, you'll receive communication about potential opportunities to take a screening quiz to qualify for.
It's a simple, flexible way to monetize your free time and influence future products and services.
The best part? You'll make your extra money on the spot since focus groups tend to pay upon the completion of the study.
9. Provide Child or Pet Care
Pet owners and parents are always looking for reliable caregivers they can trust. If you love animals or children, this could be a great way to make money fast.
You can offer your services as a pet sitter, dog walker, babysitter, or nanny. There are plenty of websites and apps that you can join to list your services, such as Care.com and Rover.com.
You can also find local groups to promote your dog walking or child care services. You'll make more money overall by marketing yourself rather than using a third-party platform.
10. Rent a Room, Car, or Storage Space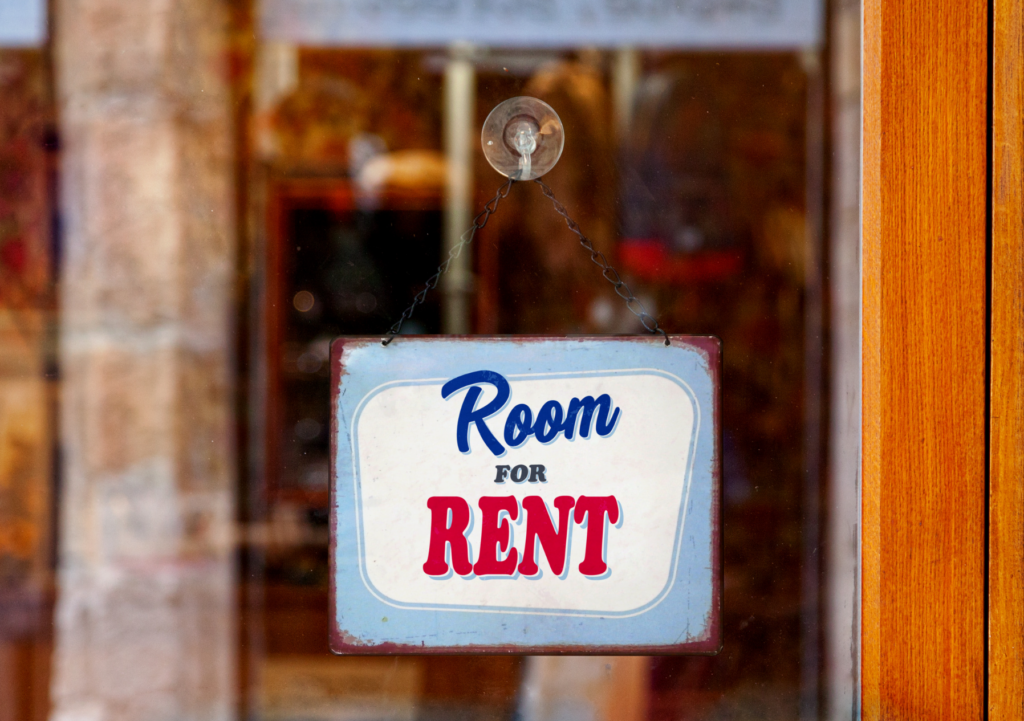 Learning how to make money fast with your spare space and belongings can be an easy way to make quick cash. Here are some of the most popular platforms for making money online through a rental model:
Fetch Truck: This online platform connects vehicle owners with people who need to rent a truck or oversized vehicle with ease.
Airbnb: You can rent out full apartments or just a room if you live in a built-up area.
Turo: This website allows you to rent out your car for short periods of time.
RVShare: If you have an RV, you can make extra money by renting it out on this platform.
Neighbor: Neighbor is the Airbnb of self-storage. Listing your extra space is completely free, and you can even use it to store your own items while someone else pays to rent the space.
These platforms handle the logistics and provide insurance, making it a low-risk way
11. Host a Yard Sale
Hosting a yard sale can be a great way to declutter your home and make some extra money.
Gather items you no longer need, price them reasonably, and advertise your sale on local community boards or apps like Yard Sale Treasure Map.
Not only does this help you clear out space in your home, but it also allows you to rehome items that still have life. Plus, it's a fun social activity that can bring your neighborhood together.
Remember to check with your local council for any necessary permits or restrictions.
The Bottom Line: How to Make Money Fast
Making money fast is all about creativity, flexibility, and leveraging what you already have.
From signing up for market research studies to renting out your spare room, car, or storage space to hosting a yard sale, there are many ways to boost your income quickly.
Remember, these strategies work best with good financial habits like budgeting and saving. With a little effort, you can enhance your finances quickly and effectively.