When it comes to SEO, off-page optimization is just as important as on-page optimization. While on page SEO focuses on improving the content and structure of a website, off-page SEO is all about improving your website's reputation and authority through external factors. This can help improve your site's domain authority, which, in turn, can improve your search rankings. Off-page SEO techniques include link building, social media marketing, influencer outreach, and more.
Basically, off page SEO refers to anything that happens OFF your site.
In this article, we're sharing some of the most effective off-page SEO strategies that you can use to improve your site's search engine rankings and get more eyes on your content.
Essential Off Page SEO Techniques
Now that we've covered what off-page SEO is and why it's important, let's dive into some of the most effective off-page SEO techniques that you can use to improve your website's search engine rankings.
Together, these techniques will help you build a strong online presence and drive more organic traffic to your site.
Link Building
Link building involves getting other websites to link back to your website, and it is undoubtedly one of the most important off-page SEO techniques.
The more high-quality, relevant inbound links you have pointing to your site, the more likely search engines are to view your site as authoritative and trustworthy.
There are several link-building techniques you can use as part of your off page SEO strategy. In this section, we'll explore each of these techniques in more detail and provide tips on how to implement them effectively.
Guest posting
Guest posting is when you write a high-quality piece of content for another website in exchange for a backlink to your own website.
The goal of guest blogging is to build relationships, increase brand awareness, and, of course, generate relevant links to your website.
By writing high-quality content for other websites, you can showcase your expertise and knowledge in your industry. You can also reach a new audience that may not have been aware of your brand before.
To get started with guest blogging, you need to identify relevant websites in your industry. Once you've done this, pitch your ideas to the website owners, and create high-quality content that aligns with their audience.
Owners of high authority sites receive hundreds of guest post requests and submissions each week. So if you want to get your guest post accepted, you're going to need to stand out from the crowd. Here are a few tips for cold pitching.
Address the site owner or editor by name whenever possible
Explain why you are an authority on this topic and how your guest post will benefit them
Use an SEO tool like Semrush to identify a keyword that they aren't already ranking for
Propose three or four different topic ideas for them to choose from
If you don't like the idea of cold pitching, you can search for sites in your niche that are accepting guest posts.
Simply search:
"Your niche" + "Write for us"
"Industry" + "accepting guest posts"
"Your niche" + "guest post guidelines"
Once you have found sites that are accepting guest posts, you can send them your pitches. Remember to check their domain authority and spam score before deciding if you want a link from them!
Although this is one of the most popular off page SEO techniques, it's not for everyone. But don't worry—there are plenty of other ways to go about link building!
HARO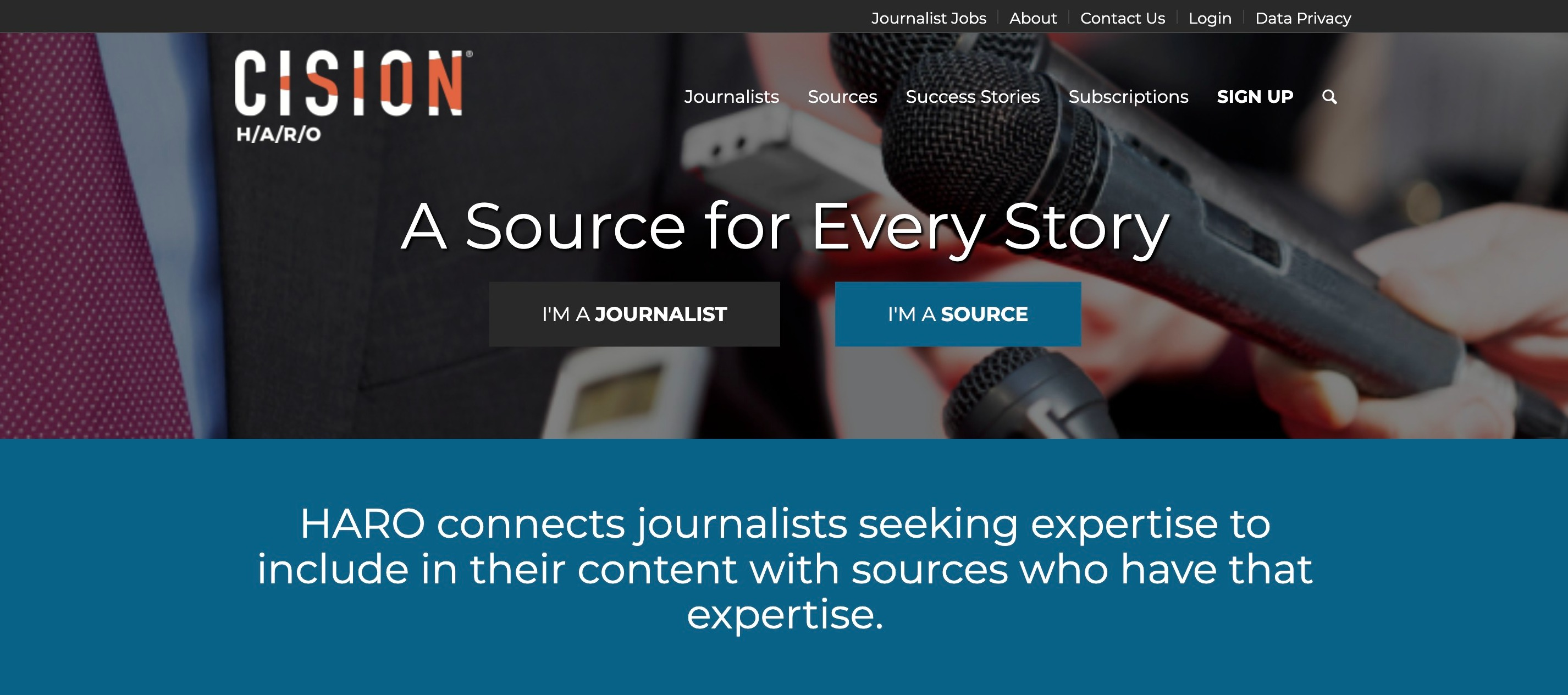 This popular off page SEO technique is a great way to establish yourself as an expert in your field. Journalists often seek out experts to share their knowledge on a story and/or provide a quote for a piece they are working on.
By joining HARO and sharing your expertise, you get to build your reputation as an expert in your niche. This is one of the best ways to get authoritative and relevant backlinks on news sites. It's also much quicker than writing full-blown guest posts, as most journalists want a single paragraph or a short quote.
Not only that but when these stories are published online, you will normally be credited with your name and a link to your website from the linking site. This is a great way of ensuring you're getting a relevant backlink and that all-important link juice.
Publishing sharable original content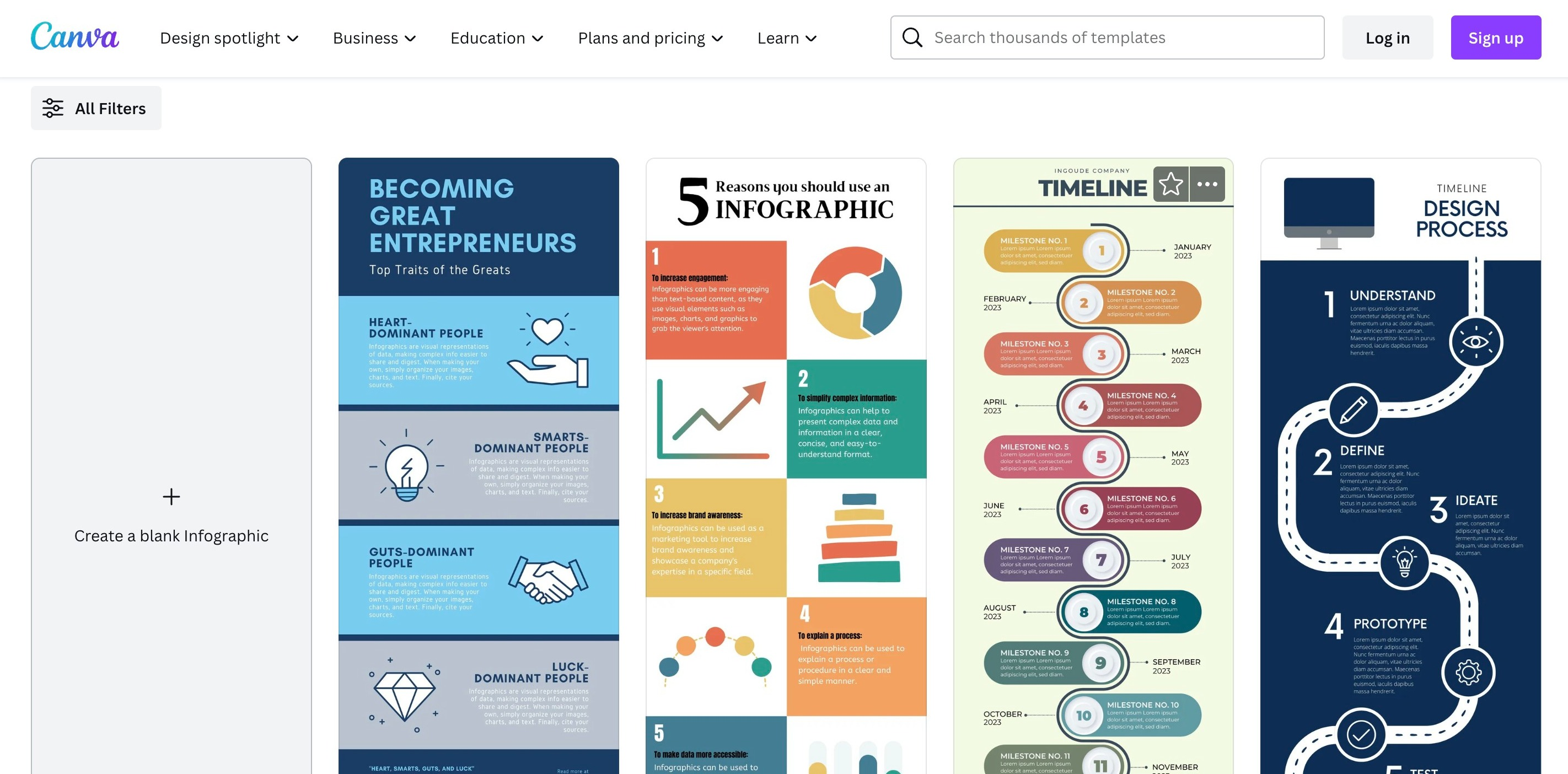 People are always on the lookout for unique content to share with their readers. Not everyone who creates web content has the time or skills to create added extras for their articles. This is where you come in.
By creating well-researched and well-put-together content and publishing this for others to share, you're helping to cement your reputation as a trusted source. Not only that but when your resource is shared, it will attract natural links as others credit your work. As a result, you get to build even more backlinks.
Sharable content you can create includes:
Infographics. Put together high-quality images with facts about a certain subject. Make it easy to read and well laid out. People often use these for their own blog posts, so it's a great way to build your reputation and those all-important backlinks. You can use tools like Canva to create beautiful infographics in minutes.
Original research. If you are an expert in a particular niche or industry, then putting together your knowledge with extra research is a great way to encourage people to link to you. People don't always have time to do their own research or collect lots of facts, so by being able to use yours and link to you, everyone wins.
Original Images. Using original images not only helps you create great content, but it also helps you attract natural backlinks when others share your images and credit you in the process.
Calculators. Calculators can be a useful tool for various reasons. Calculating mileage, interest rates, and even counting down the days to Christmas are all fun and useful calculators. Creating these as sharable content gives people the opportunity to make use of them whilst linking to you and your website.
Broken link building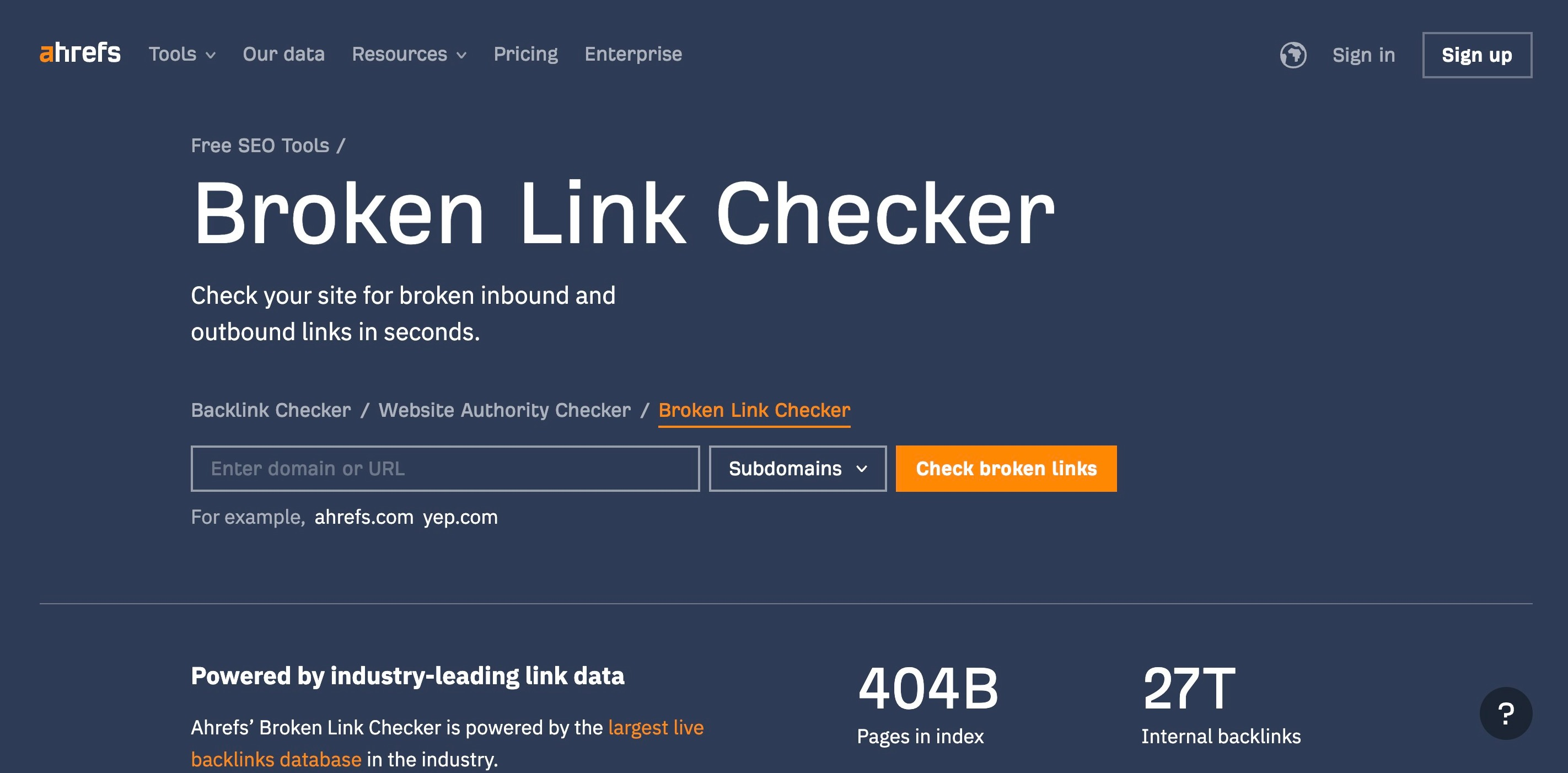 This popular off-page SEO technique involves finding broken links on other websites and replacing them with working links to your own website. The process involves three steps:
Find broken links on relevant websites in your industry using a broken link checker tool.
Identify the content on your website that could replace the broken link or create a new piece of content if necessary.
Reach out to the website owner and inform them of the broken link on their site. You can suggest your content as a replacement, and hopefully, they will update the link with yours!
By using broken link building, you can provide value to website owners by helping them fix broken links on their site while gaining high-quality backlinks to your own site. This can improve your website's search engine rankings and drive more traffic to your site.
Outsourcing your link building
In order to commit to implementing a successful off page SEO campaign, you need to have the time and skills to make this happen. It's perfectly acceptable to admit that it isn't something that you're able to do alone. In this case, you might want to hire someone to take care of that for you. By outsourcing your link building, you get to spend time on other elements of your business.
Not only that, but you get to choose someone that has expertise and knowledge in this field. This gives your link-building efforts the best possible chance of being successful.
Social Media Marketing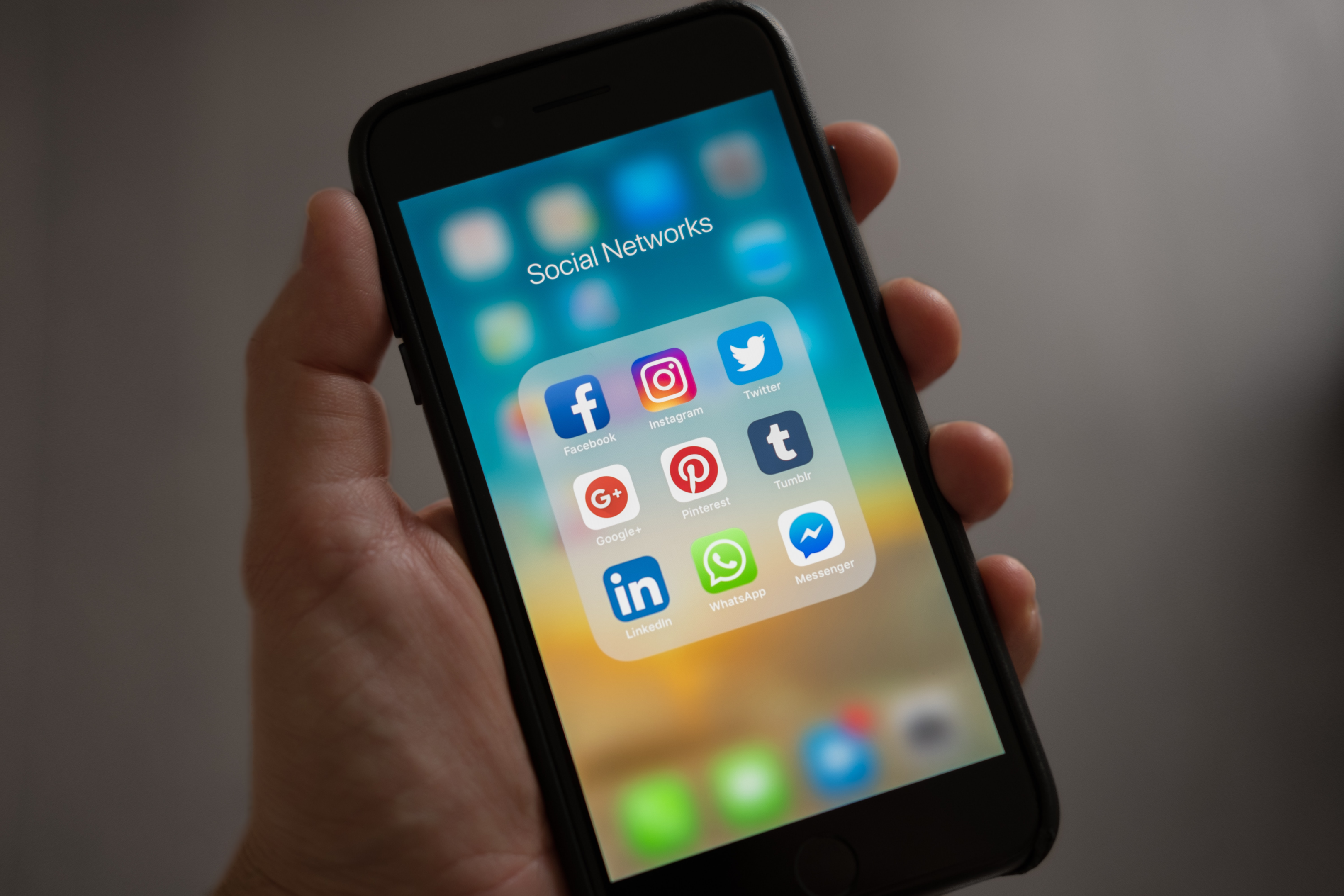 One of the first things to do for your business is to create your social media accounts. Including your website link in the bio of your social media platforms can enhance your website's credibility and help to establish trust with your target audience.
While Google and other search engines do not use social media signals as a direct ranking factor, they can still have a positive impact on your off site SEO efforts by enhancing your site's visibility and authority in other ways.
These include:
Increasing brand awareness
Distributing content that can result in more traffic
Gaining more backlinks through greater visibility
Building trust
An active social media presence can help your business to be perceived as reliable and trustworthy. This is why social media is an essential component of any online presence, despite not being a direct ranking factor.
Brand Mentions and Forums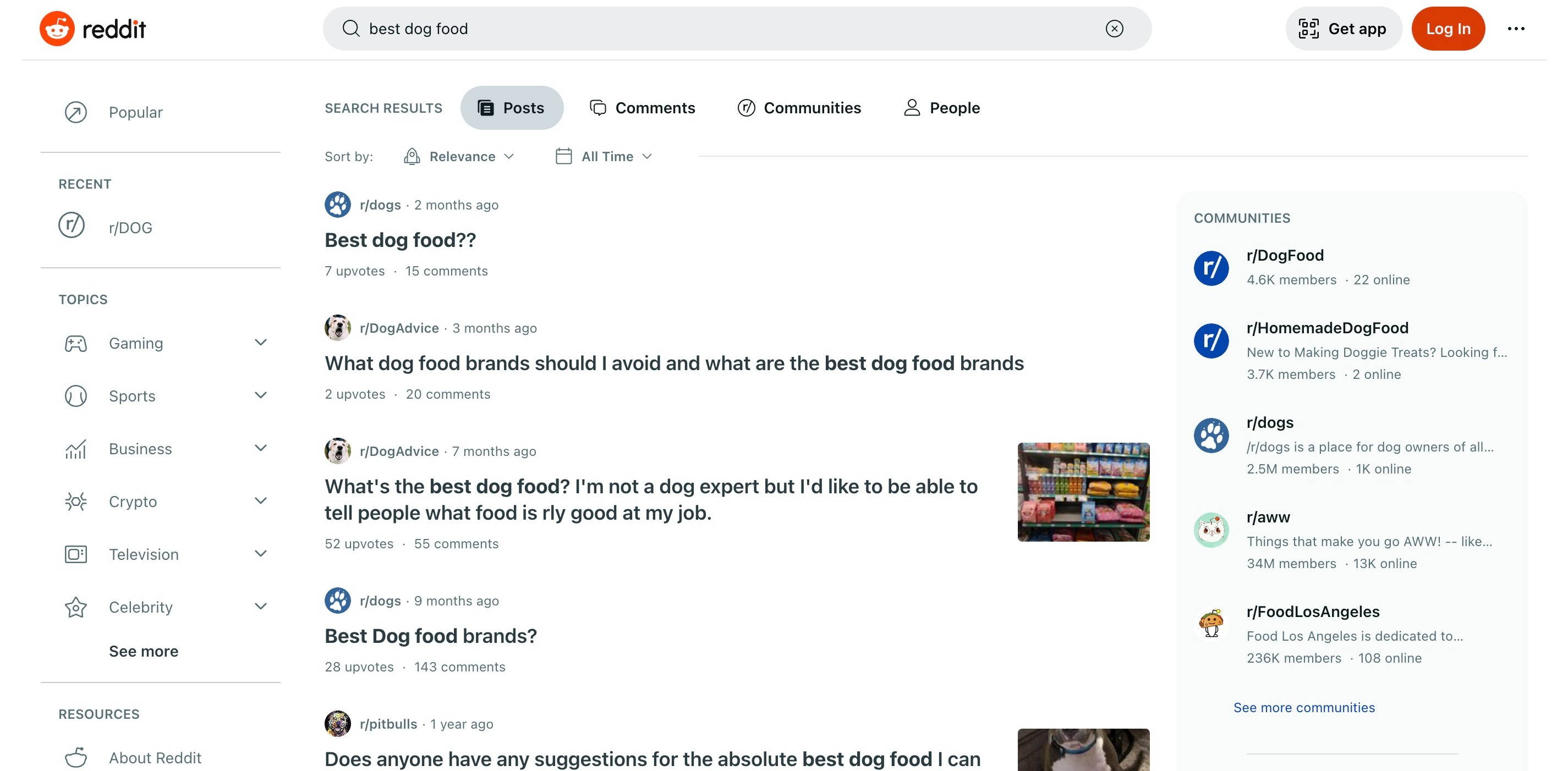 Brand visibility is important for SEO, and brand mentions are a great way of increasing your visibility online. Each mention builds a picture of your popularity for search engine ranking. Linked brand mentions can also result in a nice boost in referral traffic!
Forums can offer a similar opportunity – one thought to be well-liked by Google. Get your brand out there with suitable posts to create engagement. Be sure to include backlinks to your website if you're allowed to too.
Your preferred forums should be those which accept do-follow link inserts, which can easily be checked if you use the right tool to guide you.
A social media management tool can provide valuable information on brand mentions, especially those without a backlink. Revisiting existing mentions and following up with a post and backlink makes the most of the mentions you receive. Provide as much detail in your online profile as possible. You can also include anchor text in your forum signature so you're easily visible each time you post.
Google Business Profile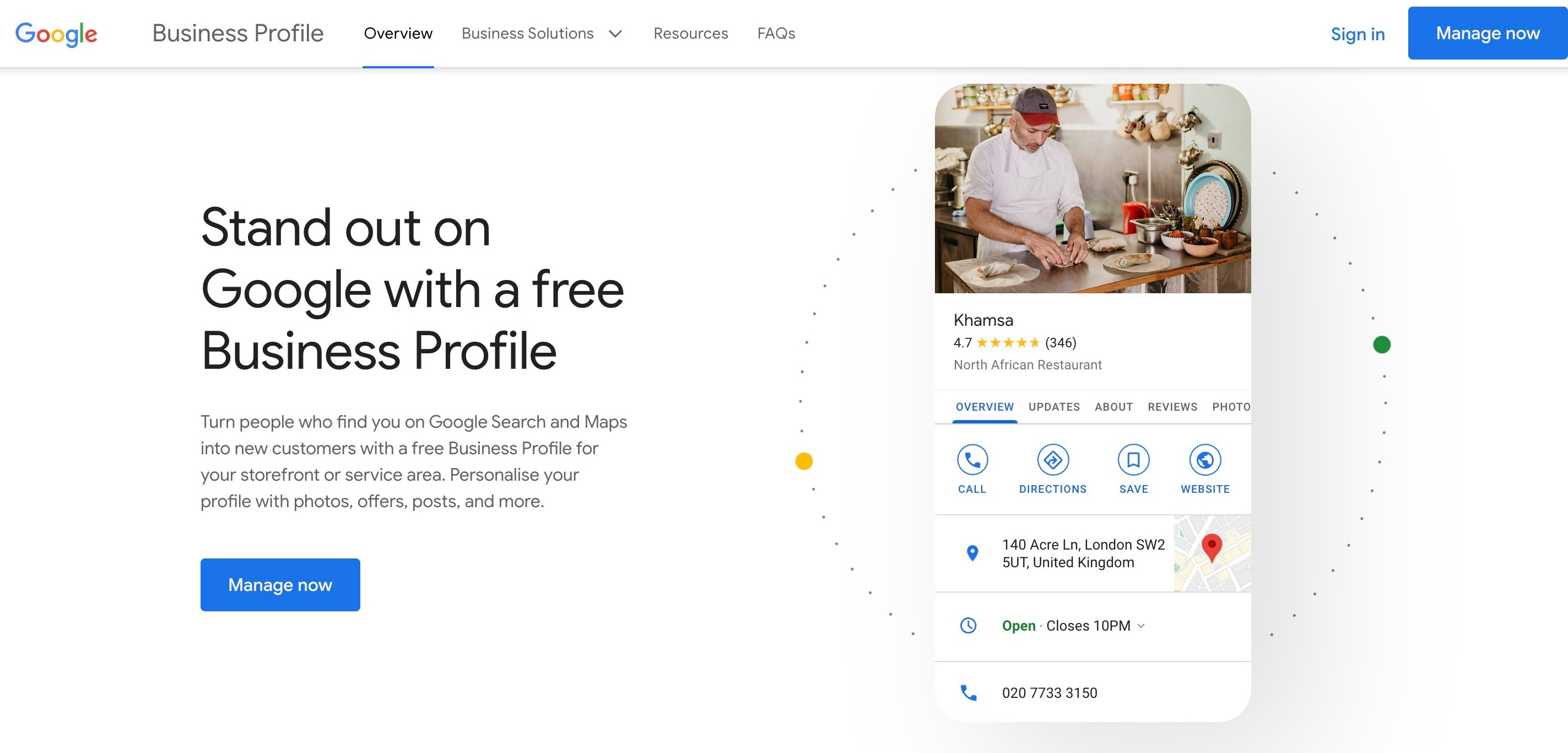 Google Business allows you to create a business profile and make your brand visible on the biggest search engine. With the ability to add your location to Google Maps, the exposure offered is hugely beneficial for local SEO. Completing a Google Business Profile and listing your business on Google is free too, so it should be a no-brainer.
Take advantage of Google Search and Maps to start reaching more customers. Google generally places these links higher in the search engine results pages, helping to increase your exposure.
E-E-A-T
E-E-A-T came about in late 2022 when Experience was added to Expertise, Authoritativeness, and Trustworthiness (E-A-T). These are areas that Google looks at when it is inspecting the quality and credibility of a website and deciding where it should rank. It's one of the most important off page SEO techniques.
Work on ensuring that your about page and any pages that link to you are high quality. Remember to share relevant information, such as your qualifications and experience. This will improve how Google views your website.
You'll find loads of actionable advice about how to implement E-E-A-T on your site in this podcast episode: Kyle Roof's E-A-T tips.
PR Campaigns
News websites are always looking for fresh and exciting news to share with their readers.
Putting together a newsworthy article and sharing it with relevant news outlets is a great way to increase brand recognition and build quality links.
Press releases are designed specifically to generate media coverage. Any company news that you have, new product launches, new members of staff, etc. can be crafted into a suitable press release. Sharing it with the right people then helps you to gain news coverage. This can increase your brand reputation and those all-important brand mentions. It will also usually increase the number of backlinks that point to your website.
Podcasts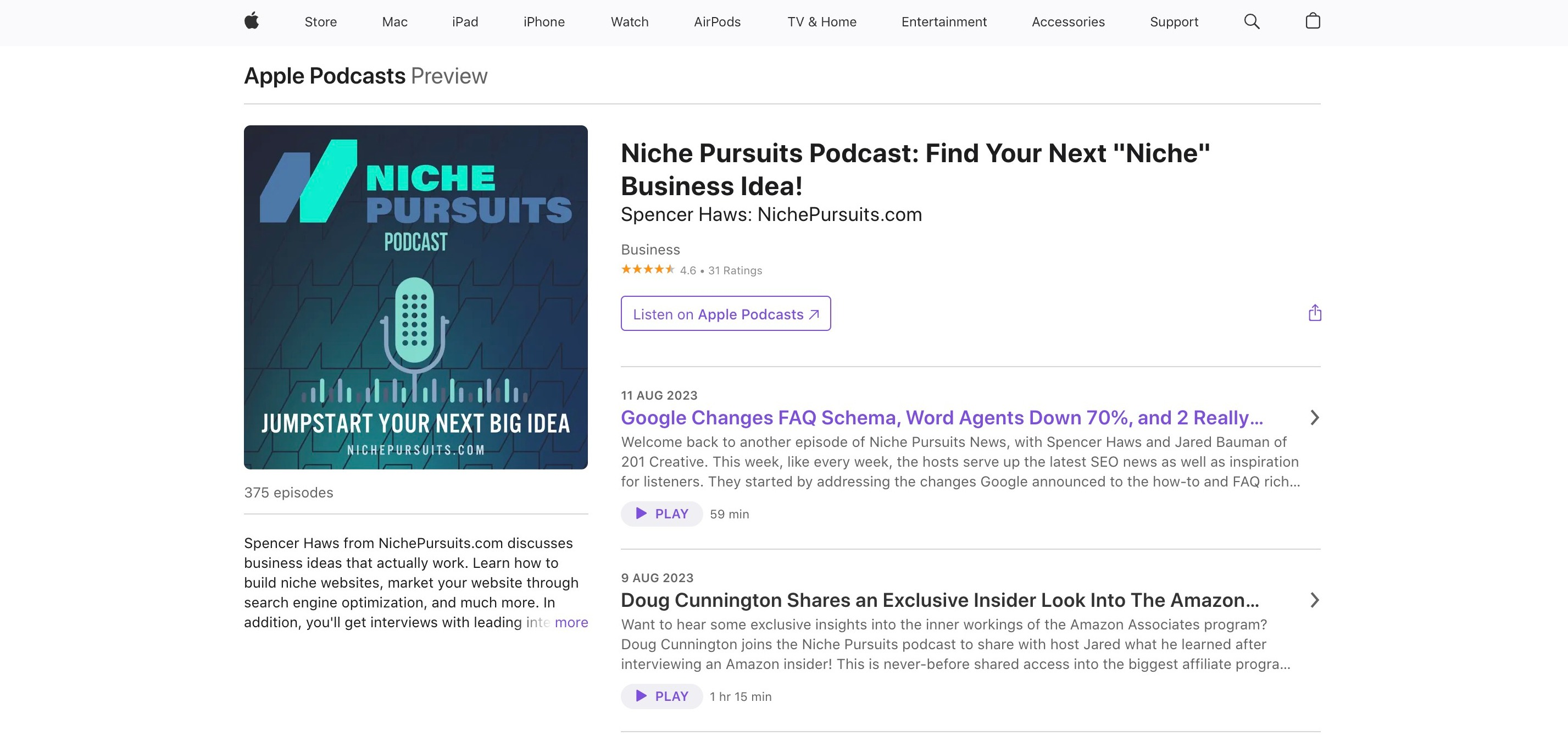 Podcasts are increasing in popularity year on year. So if you're looking to increase your online presence, then using podcasts as a marketing tool is definitely something you should look into. Sharing your expertise in a regular podcast gives you a great way to engage with your followers – not only that but people are likely to share and recommend your recordings, which is a great way to drive traffic.
If starting your own podcast isn't for you, consider applying to be a guest on other Podcasts. This can result in exposure for your brand and usually comes with a backlink in the shownotes.
Reviews

Consumers often turn to trusted websites like Trustpilot in order to make up their minds about whether to use a company. By ensuring that you are present on these websites, you can make sure that consumers read positive reviews – and therefore increase the chances of them placing an order.
Encourage your customers to leave you a review when they have finished their transaction with you. Websites like Trustpilot often have a good ranking on Google, which means that they can appear high up on search results – giving you another way to appear on the 1st page of Google and drive traffic to your site.
When you set up your own profile on any review website, make sure that you include your website address, so users can easily click through to your site.
Blog Commenting
Back in the day, blog commenting was one of the most popular off site SEO techniques!
In terms of SEO, blog commenting doesn't hold as much power for search engine rankings as it once did.
However, that doesn't mean that this off page SEO strategy should be forgotten.
Commenting on relevant blogs with well-written and informative comments is always a good idea. This helps you become known to other people in your industry. People visiting that blog post may be interested in your comment and click through to your link.
The quality of the blog comment is what matters. Leaving irrelevant and generic comments doesn't hold much weight at all. Instead, you should see it as a way to showcase your expertise to others because that gives you the best possible chance of that comment driving traffic to your own website.
Where to Start with Off Page SEO Techniques
Now that you're familiar with the most important off page SEO techniques, it's time to get started.
The first thing you will need to do before trying to attract backlinks to your site is make sure you have some valuable content that your audience will want to read and share.
Always use unique images wherever possible, and once you have 5-10 solid pieces of content ready to go, you can start reaching out to other authoritative and relevant websites offering guest posts to generate some high quality links.
Another thing you will want to do before starting to build links is to make sure your site's About page is top-notch and credits you as an authority in your niche – people want to link to experts!
Is Off Page SEO Important? Final Thoughts
When it comes to digital marketing, search engine optimization is one of the best investments you can make for your business. And if you put in the hard work now, you will reap the benefits for years to come.
Getting your site's off page SEO strategy right is one of the best ways to start building organic traffic. Off page optimization is just as important as on page SEO, so ideally you should be working on both – they're a package deal.
It's well worth using a tool like Surfer for your on page SEO (read our Surfer SEO review to find out more about this awesome tool), and use Link Whisper to easily add internal links to every web page on your site.