There are plenty of great ways to make money on Instagram. And learning how to become an Instagram influencer is one of the most lucrative ways to monetize your Instagram presence.
Instagram influencing can also be personally rewarding, fun, and a great way to use your social media profile to network and connect with an audience of your peers online.
Influencer marketing is a fast-growing industry, and Instagram influencer marketing is one of the top marketing channels advertisers pursue.
If you're considering learning how to become an Instagram influencer, discover what it takes and what steps to follow to succeed.
Let's go!
How To Become an Instagram Influencer
Instagram influence is incredibly powerful. Influencing, in general, can be pretty powerful in marketing.
In 2022, 72% of marketers used Instagram for marketing campaigns.
Influencers like Matt Donley, who makes $4,000 per month, use the Amazon Influencer program to spread their influence and make money online. Platforms like YouTube, TikTok, personal blogs, and others are ideal for influencing too!
This is a lucrative industry with top influencers earning a full-time income.
Starting your journey as an Instagram influencer and building your influencer brand starts with this 5-step process:
Choose a niche
Setup your Instagram account
Create a content plan
Establish goals and business planning
Execute your plan and measure your results
Here's what each step entails and how you can get one step closer to becoming an Instagram influencer.
1. Choose a Niche
First, you want to choose your niche (main topic) for your Instagram account. This will be the core focus of your Instagram account, and it should be a topic you're passionate about and/or knowledgeable about.
The key to choosing the right niche is to:
Make sure the topic is broad enough so the target audience is large and,
Ensure it's evergreen, which means it's a relevant, long-lasting niche that will stand the test of time, unlike a fleeting, trendy niche that may disappear in the short run.
Here are some examples of evergreen niches:
Financial advice
Gardening
Home decor
After choosing your niche, move on to step 2.
2. Set Up Your Instagram Account
Next, with a niche in mind, you'll go to Instagram and sign up for a new creator account, which will grant you access to:
Account insights,
Ad payments,
Branded content
Partnership ads and also,
Other monetization opportunities.
Then, you'll set up your Instagram account:
Name your account (choose a username)
Upload a photo to your Instagram bio
Write a keyword-rich profile description
Customize your profile
Follow relevant accounts
How to name your Instagram account
Naming your account is straightforward. You can use your personal name, business name, or personal brand. Choosing the right name is important but, this can be changed in the future so, don't stress too much about this part. If you're unsure, choose a name, set your username, and move on.
Here are 1,000+ influencer name ideas to give you a jumpstart!
Choosing the right bio photo
Next, your bio photo is important. Make sure you pick a photo that represents your personal brand well. This can be a bright, well-lit, and clear photo of yourself or your company logo. People connect more with other people, so I'd recommend using a picture of yourself.
Your Instagram bio is often the first place other users will look when they're deciding whether or not to follow you.

Hootsuite
Then, write a captivating, information-rich profile description telling your audience who you are and what you do. Include plenty of keywords so Instagrammers searching the platform can find you.
How to customize your Instagram profile
Customizing your profile is optional, but it will help you stand out from your competitors. Here are examples of how you can customize your Instagram account:
Story highlights
Creating a strategic, creative caption style
Grid aesthetics
Using relevant hashtags
Lastly, follow others! Support other IG accounts. Interact and engage. This is a key part of building a fast-growing account that attracts Instagram followers!
3. Create a Content Plan
Creating a content plan is about mapping out your schedule for content posting and creating a content strategy. Ask yourself questions like:
What kind of content will I produce? Instagram story posts, Instagram reels, etc?
How often will I be posting?
This will help you strategically and consistently post content on Instagram.
Identify your target audience
Perform keyword research
Create a content calendar
Determine the kinds of content you'll post (i.e., videos, static images, infographics, etc.)
Outline your content creation process
4. Establish Goals and Map Out a Business Plan
Think about what you hope to accomplish from Instagram influencing.
Goal setting is about setting targets that are actionable and also measurable.
Create a part-time or full-time income
Build an online career so you can leave your 9-to-5 job
Grow to 50,000 followers
Drive 10,000 views/month in traffic to your website
Your business plan is a long-term plan that you can check into over time. It can include goals and objectives, distribution channels, content workflow, promotion, engagement, and more.
Your content calendar is integrated into your business plan and goal setting. So, you'll weave it all together so you have a well-laid-out plan where you know what you'll do and when you'll do it, what goals and objectives you hope to attain, and what your long-term goal is.
5. Execute Your Plan and Measure Your Results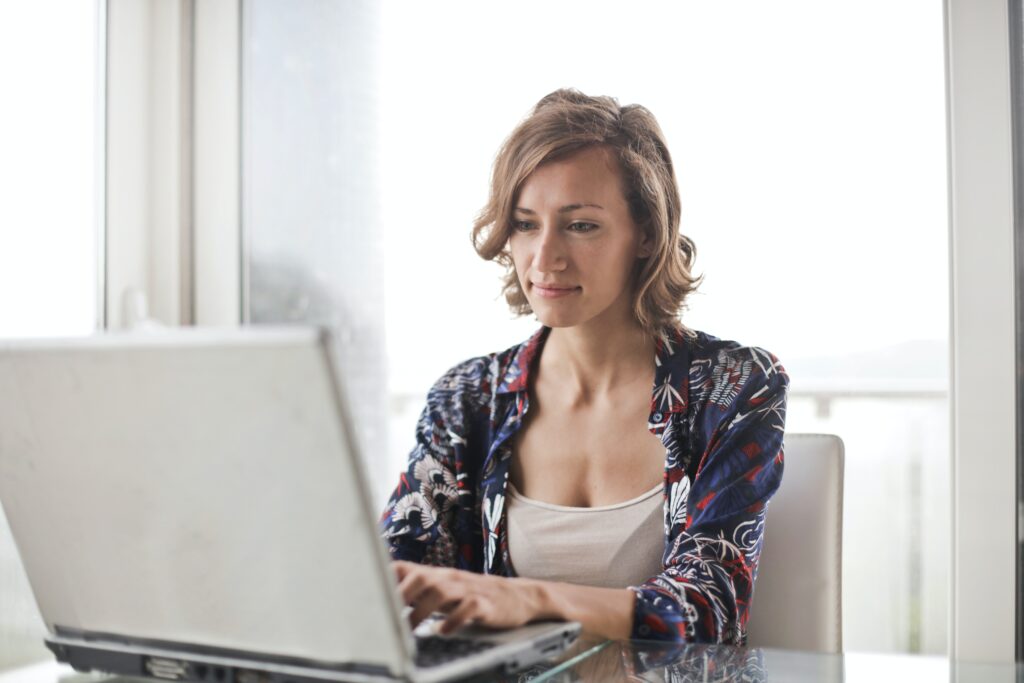 Lastly, it's time to execute your plan and put it all into play.
Start doing what you laid out in your content plan, creating high-quality content, writing thoughtful, keyword-rich captions for your Instagram posts, and engaging with your audience.
Then, measure your results.
Review your Instagram insights and analytics
Look at your growth rate
Review your engagement percentage and how much your followers have grown
Following these five steps can help you get one step closer to becoming a successful Instagram influencer!
How Much Do Instagram Influencers Make?
Social media influencers on Instagram can make a lot of money, but not every IG influencer does. The size of your audience or how often you post on Instagram doesn't necessarily dictate how much you make.
Here are some interesting stats from a recent survey highlighting the income potential of Instagram influencing:
Nearly 49% of influencers surveyed said they do make money
$2,970/month was the average monthly income Instagram influencers earned
The average influencer earned $31/hour, with beauty influencers making up to $60/hour
Making the most money on this social media platform can happen by following the above steps and remaining consistent with your content strategy.
Your hard work and dedication can definitely pay off, reaping you some pretty cool rewards, but there are drawbacks everyone experiences, even the most successful influencers.
Pros and Cons of Becoming an Instagram Influencer
Let's look at the pros and cons of becoming an Instagram influencer. This is important to examine if you're seriously considering taking the leap into IG influencer life as a content creator.
Pros
Creative expression: The opportunity to express yourself, create content you enjoy and are passionate about, and embrace storytelling.
Unlimited income potential: The sky's the limit on your earning potential. Top Instagram influencers make up to millions per sponsored post, like Cristiano Ronaldo, who fetches up to $1.6 million per post.
Collaboration: The potential to work with others on creative projects. The chance to connect with businesses and brands and participate in marketing campaigns.
Community: Connecting with an audience. Finding your tribe and creating an engaged, loyal audience.
Skill development: The opportunity to develop your skills in content creation, photo and video editing, etc.
Cons
Unstable income: The opportunity to make a lot of money exists, but what lies within that can be a lot of income instability. Your income is unpredictable.
Lots of time required: Creating content for public consumption is time-consuming. It takes a lot more time than some may think to film, edit, and publish content on Instagram. The long hours are exhausting and also lead to feeling overworked and underpaid sometimes.
Poor work-life balance: The lines between work and personal life can get blurred. Poor work-life balance can lead to issues like physical and mental health problems, decreased productivity, stress, and burnout.
Is it hard to be an Instagram influencer?
Yes, working as an Instagram influencer can be hard but rewarding at the same time. Being an Instagram influencer has its challenges. But it can also be a lot of fun filming your interests and capturing awesome moments on camera for photos and videos to share with your audience.
But, the hard work comes with:
Hours of editing
Customizing your Instagram feed and content for your viewers
Spending time responding to inquiries and requests and also sending out emails and messages
The benefits of Instagram influencing sound great, with opportunities to:
Earn unlimited amounts of income
Travel the world
Work with amazing people, and
Capture your favorite moments to share with your IG followers
But, a major time commitment and hard work are required.
Can anyone become an Instagram influencer?
Yes, anyone can become an Instagram influencer. Instagram reaches the masses around the world. This includes all ages and all interests. This makes it possible for anyone passionate about a niche to build a following on Instagram and become an influencer!
How do Instagram influencers get paid?
Instagram influencers can get paid in various ways:
Selling products/services: This can include physical products like apparel merchandise, art, or handmade goods. It also includes digital products like online courses or ebooks. And services like consulting, coaching, or other services.
Brand deals/sponsored posts: Brand partnership deals pay you to share brands with your audience, like these 23 companies looking for influencers to help promote their stuff. Brands can pay very well, so this income stream can be very lucrative. Sponsored content is arguably one of the most fruitful ways IG influencers make money.
Affiliate marketing: Refer products to your audience with your affiliate links, and when they click your affiliate link to buy, you earn a commission. This includes referring physical products and also digital products for affiliate commission.
As an Instagram content creator, it's exciting to think of the opportunities available to make money in many ways!
How many followers do you need to be an Instagram influencer?
Instagram influencers of all sizes exist – from nanoinfluencers that have 5,000 or fewer followers to microinfluencers and macroinfluencers. The size of your following may not be as important as your engagement, though. A loyal audience of 1,000 can be more powerful than an unengaged audience of 10,000, surprisingly.
Check this out:
Influencers of all sizes can be successful and make money.
Can you be an Instagram influencer full-time?
Yes, you can become an Instagram influencer full-time.
According to EmbedSocial, influencers earn $150 to $600 per sponsored post.
Top Instagram influencers make up to $3,000 to $15,000 per sponsored post!
How does that translate when looking at monthly income?
Here are some examples of full-time Instagram influencers and how much they earn:
You have the opportunity to monetize your influence in many ways. The multiple income streams you build can add up. It can help produce a full-time income as well as a very lucrative living for some Instagram influencers.
Bottom Line On Becoming an Instagram Influencer
Becoming an Instagram influencer takes hard work, patience, and also a lot of drive. But it's something anybody can do. And the rewards can be worth it:
Unlimited income potential
Travel opportunities
Become an entrepreneur and work for yourself
So, if you have a hobby or interest you'd love to share on social media, why not also consider turning it into a money-making side hustle with Instagram influencing?
Are you on board?
What do you think is the most exciting part of being an influencer on Instagram?