How can you improve SEO for news publishers?
Search engine optimization (SEO) is crucial for any website owner. News publishers require just as much help to get their SEO right as other niche sites if they want to land in the coveted top spots in Google search results. From technical SEO to content creation, you must equip yourself with the tools to get your news articles to rank.
Whether you are launching your news websites or have been around for a while, we have some SEO tips you don't want to ignore.
1. Optimizing Technical SEO for Google Search
The first and arguably most important aspect of launching news websites is making the best use of your technical SEO to boost rankings of search engine results. These are the items on your website that are completely within your control.
You may require professional help to sort them out, but many can be done independently without hiring help to drive more traffic to your news site. Let's look at the three areas you can maximize to show search engines that you are serious about your content.
Load Speed
Imagine that you're searching for the perfect article that sums up the events of what happened the day before over a cup of coffee. There are tons of news articles you could read, but what makes the decision for you? It may not be the headline or the political leaning of the news publishers.
Instead, it might be how quickly that page can load.
Readers are often frustrated by a slow page load speed, and you should aim to make your site as lightweight as possible so that it comes up quickly for readers. You can see how quickly your news websites run using a free tool like Google PageSpeed Insights.
Minimizing Web Page Errors
When someone clicks on your news site, they expect to be directed to the article they want to read. Make sure that a search engine (as well as your readers) doesn't encounter any web page errors when they decide to move forward with reading your article.
The possibilities of web page errors can be endless, especially if you are publishing lots of content.
The good news is that you can check out your site health using tools like SEMRush's Website Audit. This tool helps you to identify:
Crawlability
Web page load speed
Performance
Internal links
It puts together a comprehensive report so that you have tangible next steps to move forward with your news site and can start to see huge gains in your readers' search results and loyalty.
Eliminating Unwieldy Site Structure
Last but not least, you need to pay careful attention to your site structure while following these other SEO tips. News publishers likely have tons of articles (more on content creation soon), and they need to be easily organized and understood by Google search and any other search engine.
Always make sure your content is organized in category pages such as international news, local news, weather, and more.
Look to things like internal links, the category pages of your site, and even your overall XML sitemap. Having clearly structured data is important if you want to show up in the search results for your news stories.
2. On-Page SEO (Headlines, Meta Tags, and More)
Behind the scenes SEO work is often the first step when it comes to SEO for news publishers. However, the more glamorous and easily-adjusted way to get your news websites to rank is to pay careful attention to on-page SEO.
Mainly, this means that you need to be careful about choosing headlines that rank, applying the right meta tags, and more.
To get to the first page on search engines, you will need to have compelling titles that people want to click on. They should contain relevant keywords that tell what your article is about instead of misleading people through bait-and-switch tactics. If you want to show up on Google News or Google Discover, this is essential.
Meta tags are an equally important piece of the puzzle as they signal to Google News what your article is about. Make sure that your tags make sense and are accurately applied to your article.
Meta descriptions also give readers a brief glimpse at what your article is about before they click on it in the search engine results. Give a brief synopsis and a promise of what's to come if you want more people to read your news articles (and I'm sure you do).
3. Make Your Site Mobile-Friendly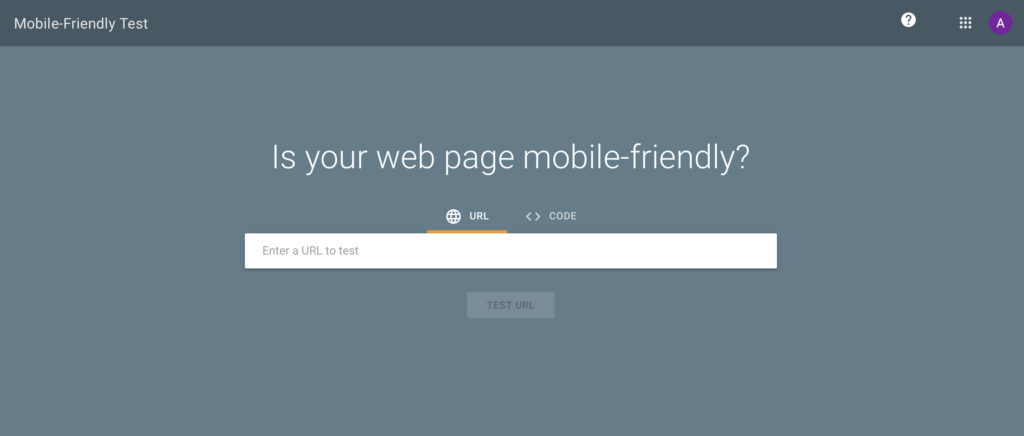 People are accessing their news on the go more than ever before. Mobile users account for more than half of all traffic worldwide, so why shouldn't you tap into this with your SEO for news publishers? Many people want to access news websites during their lunch break or long commute.
If your site doesn't allow them to view the page easily on a small screen, they will likely return to the search engines to search for one that does.
Not sure if your page is mobile-friendly? Google has a Mobile-Friendly Test tool that you can use to see where your site might be improved and how you can make accelerated mobile pages.
4. Perform Keyword Research (& Avoid Keyword Stuffing)
Using relevant keywords is crucial to your success at showing up on Google search results. You should know what people are actually typing into search engines to pull up articles like the ones you want to rank for.
Knowing the keyword research and how easy it is to rank for a given keyword can show you where there are gaps in the market that you can fill.
SEO for news publishers is essential if you want to rank, but there are some limitations. In the past, website owners believed that they had to use the keywords they wanted to rank for over and over again in their articles. Known as keyword stuffing, this tactic no longer ranks and may actually harm your place in the search results.
Instead, you should integrate keywords naturally and avoid beating your audience over the head with them. Keyword research tools like Semrush can help you to make the most of the phrases that people are really and truly searching for online.
Even Google Search Console can help you see structured data related to keywords. It shows you which queries you currently rank for, guiding your decisions about what should come next for you.
Getting Featured Snippets with Long-Tail Keywords
Of course, there are some things you can do to get more traffic other than being picked up by Google Discover. Featured snippets are a great way to increase visibility on the search engines and can be even more helpful than ranking on Google News.
That leads us to one important question: what are featured snippets?
These are the answers that pop up in the answer box at the very top of the search results on Google.
You can't pay to be in this spot and they're usually claimed by articles that integrate clear long-tail keywords (five or more words). They have a great degree of specificity and can score you way more traffic.
Hubspot estimates that featured snippets earn about 114 percent more click-through than those that rank even on the first page.
5. Create Internal Links to Encourage Traffic
You want people to stick with your website for a long time. This indicates to Google that your website is providing the answers that your audience needs and wants. To encourage them to stay longer, you should be working in internal linking to other related articles on your website.
If you work with a team of people to produce your content, then you may not know exactly which news article is the best choice for your target audience to keep reading. This is where tools like Link Whisper can come into play.
Link Whisper helps you see potential keywords and other articles to easily insert internal linking into your pages. It speeds up the process of finding other relevant articles to link to and gives you a head start on keeping people on your page longer for a boost in organic traffic.
6. Use Relevant Images
Nobody wants to read an article that is a big wall of text. Instead, they want to see some images that accompany your pressing news story. An SEO consultant may be able to help you find royalty-free images, or you could license photos from sites like Getty Images.
Either way, you want to make sure that your images are optimized for SEO for news publishers. This means making sure that your photos are compressed and don't take forever to load. You may also want to add alt-text to your images so that they show up in the organic search traffic for your targeted keywords.
7. Put Emphasis on E-E-A-T for Content Creation
Have you heard of the acronym E-E-A-T when it comes to content creation? Google's news ecosystem puts priority on articles that demonstrate Experience, Expertise, Authority, and Trust (E-E-A-T). The Google app and Google News will weigh how experienced your site is and who you are as an author.
It may not be a direct traffic source, but it can help them make decisions in which sites should rank highest in organic search.
If you have a phenomenal website with talented and experienced writers covering the topics in their field of expertise, you might be able to rank higher. Always consider E-E-A-T when you start to report on proper news.
8. Create Lots of Content
It probably goes without saying, but one of the biggest factors for SEO for news publishers is their ability to put out tons of content. The more articles you have on your media site, the more likely you are to find at least a couple with the highest search volume.
Putting more articles out there increases your odds of being found and transforming a small piece into a syndicated article that earns you more revenue.
One SEO strategy you might decide to take on is putting out several high-quality articles daily. This might require more time than you can dedicate to your SEO efforts, especially if you work as a team of one or two. Instead, you might turn to AI content writers like Jasper to help you get the job done.
All you have to do is come up with the topic, provide any relevant information you want it to include, and let Jasper come up with the prose.
Another way to get your content out there and adhere to SEO practices is to claim your social media pages. Make sure that you claim the name of your website on Facebook, Twitter, Instagram — anywhere your audience routinely hangs out.
This also allows for link building as you can share breaking stories with your readers who are already looking for news content.
Shares on social media can be crucial for media companies who want to track how many reads or clicks their articles get. While you can tell a lot with Google Analytics, the dashboard for social media outlets is often quite robust and allows you to see how well things are landing with your audience.
People can comment and add their own opinion to your post, building up a sense of community and cluing you into where you should focus more of your efforts moving forward.
Final Thoughts: SEO for News Publishers
Whether you have one news site or multiple websites, you can benefit from understanding how Google processes the information that you put out there. With these core strategies, you can start to find out what stories rank the highest for you and how you can utilize SEO for news publishers more effectively.
Take advantage of structured data available with some of these tools to see where you can improve the reader experience of your news websites right away.