The global vending machine industry is expected to reach a massive $129.4 billion by 2030, so if you're looking for a new business venture, this could be an excellent opportunity for you. In this article, we're sharing exactly how to start a vending machine business step-by-step.
We will show you everything from how to source your first vending machines to choosing the right locations and even scaling your business, so keep reading for everything you need to know about this lucrative opportunity.
What Does it Cost to Start a Vending Machine Business?
To get off the ground with a vending machine business, you do need to have some funds available. But one of the best things about starting a vending machine business is that it's perfect for starting as a side hustle alongside your full-time job.
You can start your vending machine business with a single machine and grow it slowly if necessary. This means you could start your vending machine business for as little as $2,500.
If you want to start with four vending machines, you would be looking at an initial investment of between $10,000 – $15,000.
The main upfront cost involved is the vending machine, and as you might imagine, they can vary drastically in price.
It is a good idea to look into what vending machines are available within your budget. If you have a small budget, then a couple of simple gumball machines could be enough to get things started for you. These can cost as little as a few hundred dollars.
Larger vending machines with room for more varied stock generally have a larger price tag.
If you're going down the route of a beverage vending machine, then you'll probably be looking at upwards of $3,000 for a brand-new machine.
The good news is there are plenty of ways to save costs when you buy your vending machine. For example, you can look for a second-hand or refurbished vending machine. Refurbished machines generally start from around $1,500.
It is worth keeping in mind that in a similar way to buying a used car, these won't come with the same guarantees as a new machine.
That said, it is worth exploring these as an option if you're tight on money.
How Much Money Can You Earn With a Vending Machine Business?
There are vending machine businesses making money on both ends of the spectrum. A well-placed, well-stocked vending machine can make hundreds of dollars a week.
However, if you don't stock your vending machine regularly or have placed it somewhere that isn't going to attract customers, then your earnings will be much less.
The best thing you can do is keep an eye on how well your vending machine does. Make a note of what stock sells well and even if there are different days when your machine seems to do better than others.
This will give you an idea of what tweaks you should make to your vending machine business in order to get the most out of it.
Of course, if you put your earnings back into your business and become the owner of multiple vending machines, then your earnings will increase.
How to Start a Vending Machine Business, Step-by-Step
Although you should be willing to change the steps and work out what works best for your business, there are some definite steps that you should follow if you want to launch a successful vending machine business.
Every business needs to adapt and change to keep up with changing times, so being flexible is a must. Here are some steps to get you started in the right direction.
Step 1: Fund Your Business Venture
Starting any business requires funding and a certain amount of investment, and starting your own vending machine business is no exception.
Although there are ways to get a vending machine with minimal money, you do still need some funds to get your business off the ground. If you don't immediately have access to your own funds, then it is time to look at what options you have for raising finance.
Funding options
Asking Friends and Family. Speak to friends and family about the possibility of a small loan from them on a casual basis. Of course, not everyone will be in a position to be able to lend you money, so it's important to ensure that any refusal is not taken personally.
Getting a Loan. There are a variety of business loan options out there, although they will depend on your own credit rating, how much you want to borrow, and what lenders you approach. Borrowing large amounts of money to get a business off the ground isn't always the best option. It's important to research your options and determine what is best for you and your business venture.
Getting Investors on Board. Business angels, venture capitalists, and even people you know with a keen eye for business might be willing to inject some money into your business in exchange for a small percentage of company ownership.
Business Grants. Speak to business advisors and research local options. You may find that there are business grants and start-up funds that you can apply for and get a cash reward to get your business venture off the ground.
Setting up a business bank account
It is a good idea to set yourself up with a business bank account immediately. In fact, some lending and grant options will only be available to those that have a business bank account.
Investigate the different bank account options open to you. This will help you determine which bank account best suits your business.
If you already have a chosen bank for your personal bank account, then talking to them first about their business bank account options is a good place to start.
You'll need to show various documents to get a business bank account opened up, including:
Social Security Number
Photo ID for yourself
Proof that you have a business
Proof of the nature of the business you are running
Step 2: Choose Your Types of Vending Machines
Once you know that you want to get involved in the vending machine business, your next big decision will be what sort of vending machine you want to launch first.
Some of this will be down to your budget to get started.
Where you are located and what sort of vending machines are popular will also likely affect your choice of vending machine.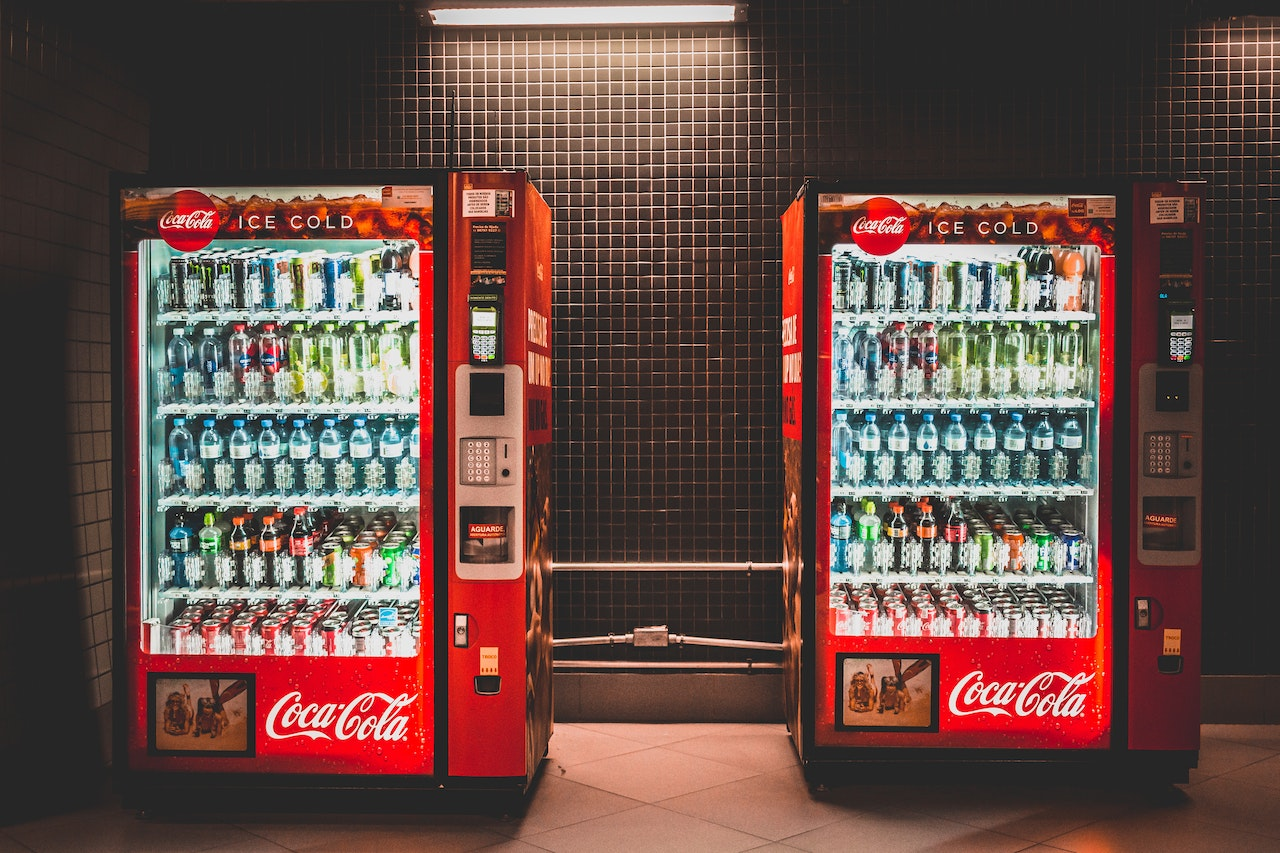 It is also worth doing some research into what vending machines are already available. You probably won't want to attempt to go into a market that is already overrun with vending machine options.
The great news is that when it comes to looking at the types of vending machines available, there are plenty of choices. Popular types of vending machines include:
Hot beverage vending machines
Snack vending machines
Frozen food vending machines
Cold drink vending machines
Food and beverage vending machines
Small toy vending machines
Gumball vending machines
Bulk vending machines
Novelty vending machines
Specialty vending machines
Custom vending machines will cost significantly more, as they will be made to order.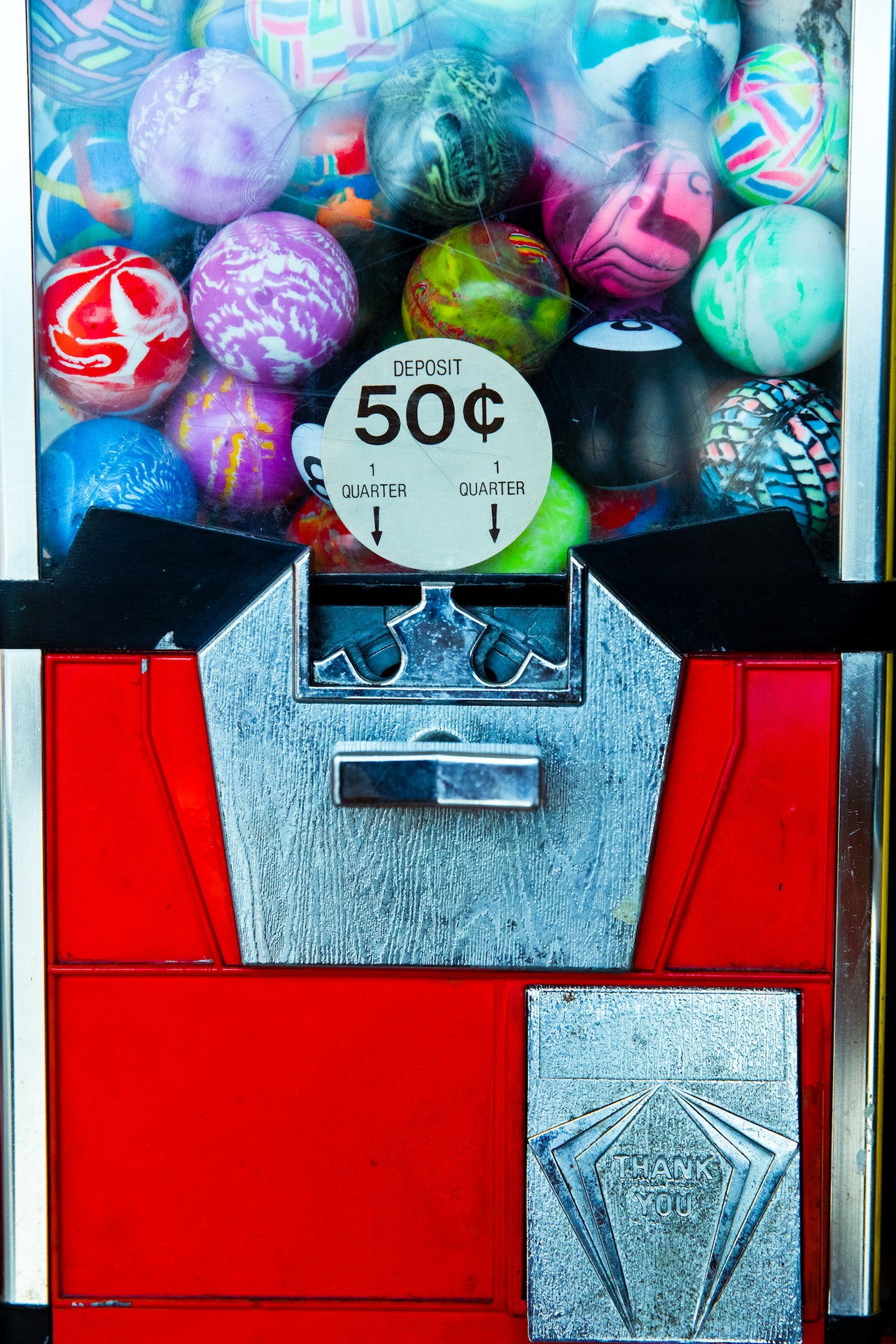 Sourcing Vending Machines (New vs. Used)
Buying your very own vending machine might not be as simple as popping into Walmart and throwing one in your shopping cart. However, that doesn't mean that getting one needs to be a hassle.
One of the first decisions is whether you will buy a new machine or one that has been previously used. There are pros and cons for both, so there's no right or wrong. It's mostly down to your personal circumstances.
It goes without saying that sourcing a used vending machine will usually mean less cost at the start because used machines generally retail for less money than brand-new machines.
That said, a new machine usually comes with a certain number of guarantees and warranties that you probably won't get if you invest in a second-hand vending machine.
Most people will agree that a new vending machine is the better choice if your budget allows it.
However, if it doesn't, then making sure you thoroughly check over any vending machine you buy before you hand over any funds is highly recommended. It is probably wise to change the locks in any used vending machine you buy before you fill it full of stock too.
Step 3: Source inventory for your vending machines
Shopping around and being sensible when it comes to buying stock for your vending machine is a must.
By this stage, you'll hopefully have done some research into what will likely work where your vending machine will be located. This should give you a starting point when it comes to sourcing inventory for your vending machine.
Once you have decided on the type of stock you are on the lookout for, it is time to go shopping.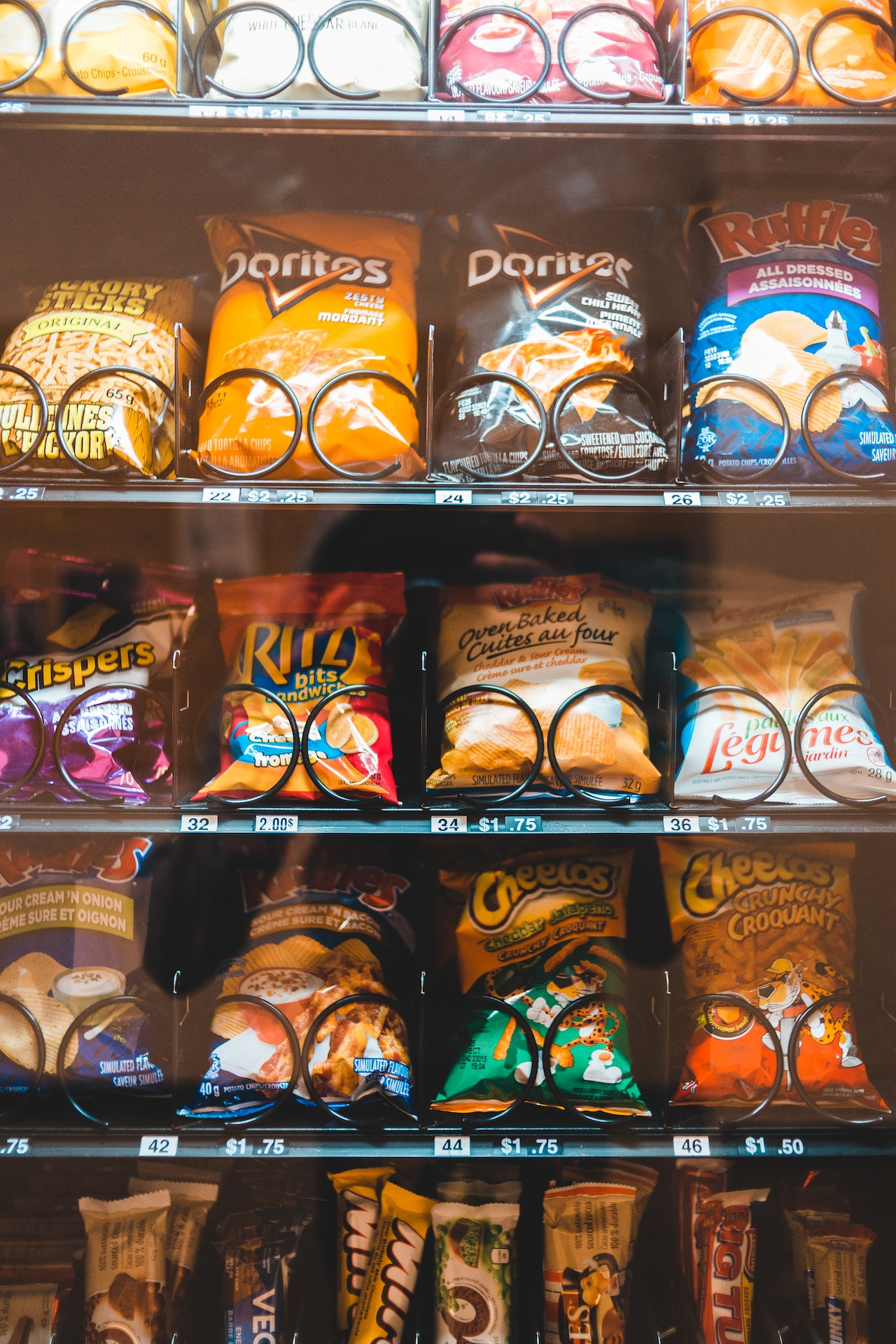 Ensure that you shop somewhere that allows you to buy in bulk and gives you a discount for doing so. Popping to Walmart means you'll pay over the odds for items that you may not even have the right to resell. This is why going down the route of wholesale shopping is a must.
When shopping, one of the most important things to do is check the condition of anything you want to buy. Damaged boxes could mean that the products inside are also damaged. This is definitely something that you want to avoid.
Consider how the items need to be stored. For example, if they need to be refrigerated and whether your vending machine can offer this.
It is also worth thinking about the size and shape of individual items you want to stock to ensure that they will fit into your machine and can be easily dispensed to your customers when the time comes.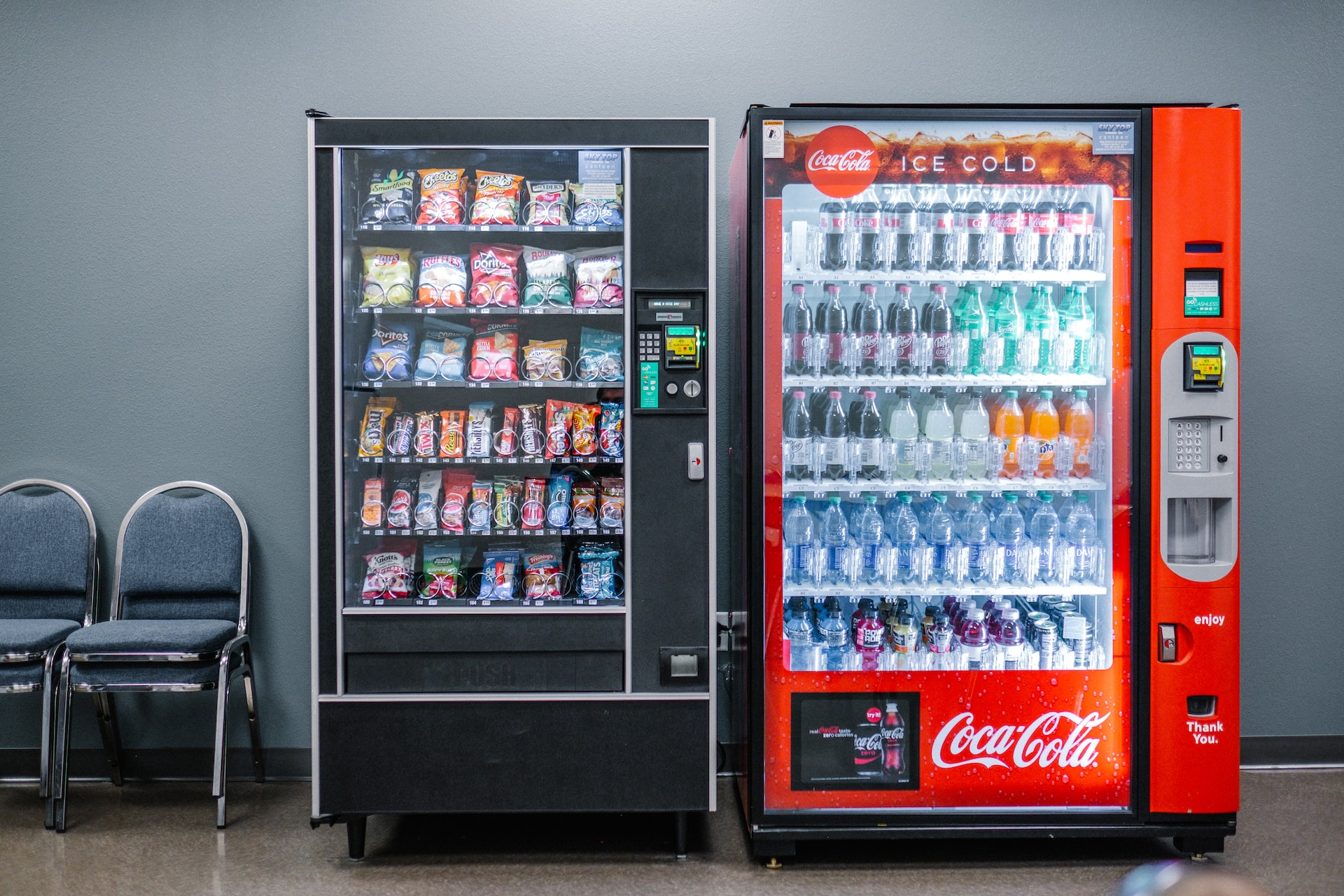 Lastly, you want to consider the sell-by dates on products. Although you might know how quickly stock can sell in the future and know that you can afford some short-dated items, this isn't the case when you get started.
The last thing you want is to invest your money in items that aren't going to sell before they reach the end of the sell-by date.
Step 4: Plan Where You'll Place Your Vending Machines
Although the type of vending machine you choose is important and stocking it with the right items really matters, the location of your machine is also one of the most important factors.
If you are launching any business, you will want to make a profit, and a vending machine is no exception.
Consider the places where you have seen and used vending machines before. Are these popular places? Are they well served by the vending machines that are on offer there? Or is there a gap in the market that you and your vending machines could cover?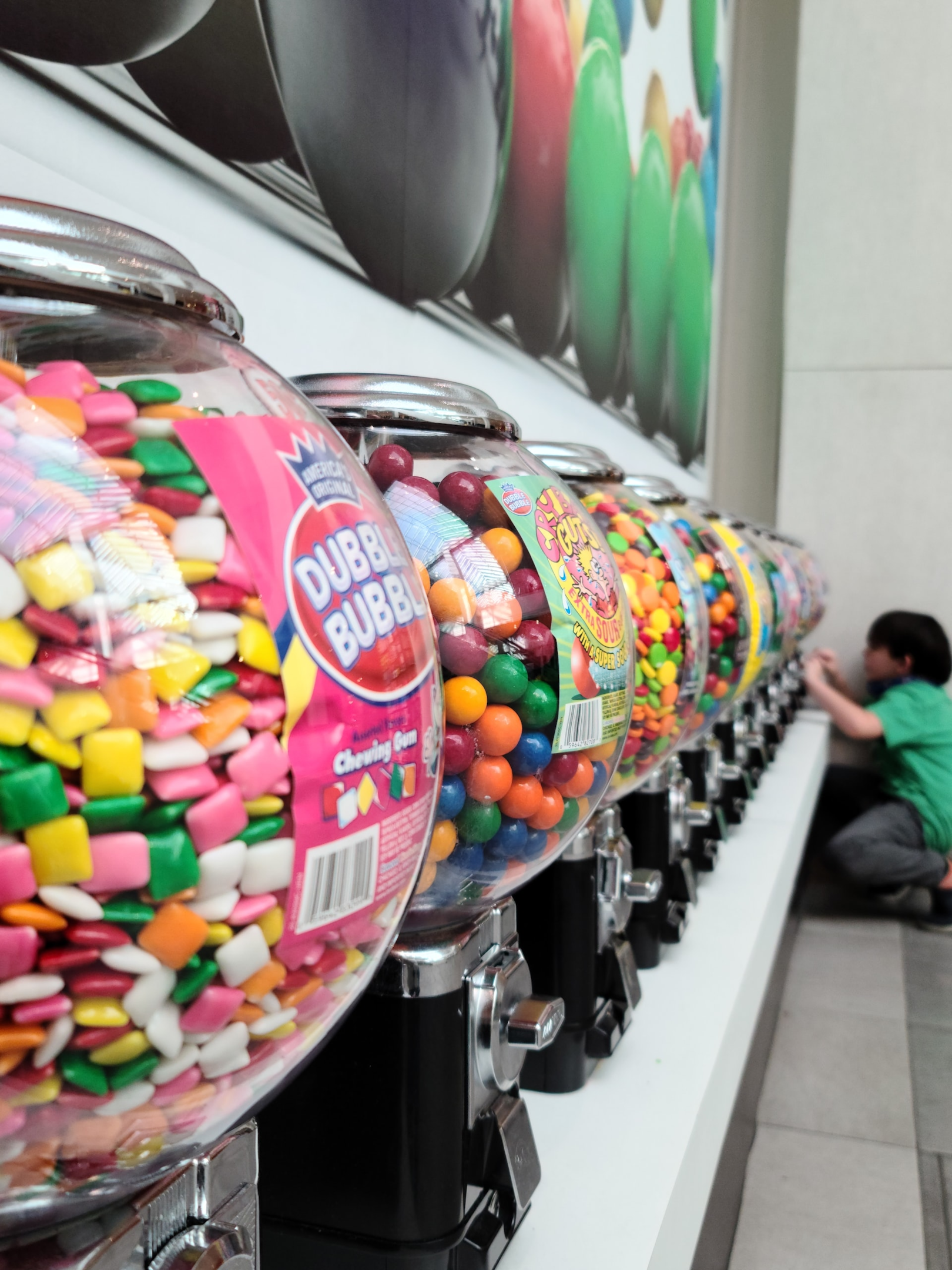 It really is important to give thought to this and ensure that you reach the perfect compromise between a great vending machine and the perfect location.
Local Businesses. Offices and other places of work often benefit from hot drinks machines and/or snack machines. Contact local businesses to see if they already have vending machines or if that is something that you can assist with.
Shopping Malls. Full of hungry and thirsty shoppers, people often want something they can grab quickly, and vending machines cater to this perfectly.
Schools. Students often want to be able to grab food without queuing up or spending lots of money, so food and drink vending machines generally prove very popular.
Hospitals. People often are awake and hungry at odd hours of the day, so providing a vending machine can be a really good idea.
Leisure centers. After working out, people want to be able to grab something to fuel their bodies.
Grocery Stores. Hungry shoppers want something to keep them going while they shop, so why not provide a vending machine for them?
Hotels. Hotel vending machines full of items travelers may have forgotten but really need for their stay are a great choice.
Step 5: Register Your Business
Once you have done all of this, you'll need to do the necessary things to officially get your business off the ground.
Choosing a business name, registering with the relevant departments, and filling in all the correct paperwork needs to be done before you place your vending machines anywhere.
Choose a business name
A business name is definitely something worth considering. Think about what you might want to call your business, and then do some research to see if anyone has already used the name.
Once you have done the necessary checks and have a business name you are happy with, it is time to look at registering things like domain names and social media accounts. This will help you carve out an online presence for your business before its launch.
Choose a business structure/entity type
It is worth getting some advice on the type of business you want to be set up as. Different business structures have their own pros and cons, so it stands to reason this is going to be something that you want to get right. Choices include:
Sole Proprietorship. A sole proprietorship is a business structure in which a single individual owns and operates the company. The individual is personally responsible for all debts and obligations of the business.
Partnership. A partnership is a business structure in which two or more individuals manage and operate the company together. Each partner is personally responsible for the debts and obligations of the business.
Limited Liability Company. A limited liability company (LLC) is a business structure that offers a corporation's liability protection but with a partnership's tax benefits. This means that the owners, known as members, are not personally responsible for the company's debts and obligations.
Corporation. A corporation is a business structure in which the company is a separate legal entity from its owners. The owners, known as shareholders, are not personally responsible for the company's debts and obligations. This offers them protection from personal liability for the actions of the company.
If you decide that an LLC or Corporation is the right choice for you, you can get this set up for as little as $39 with Northwest.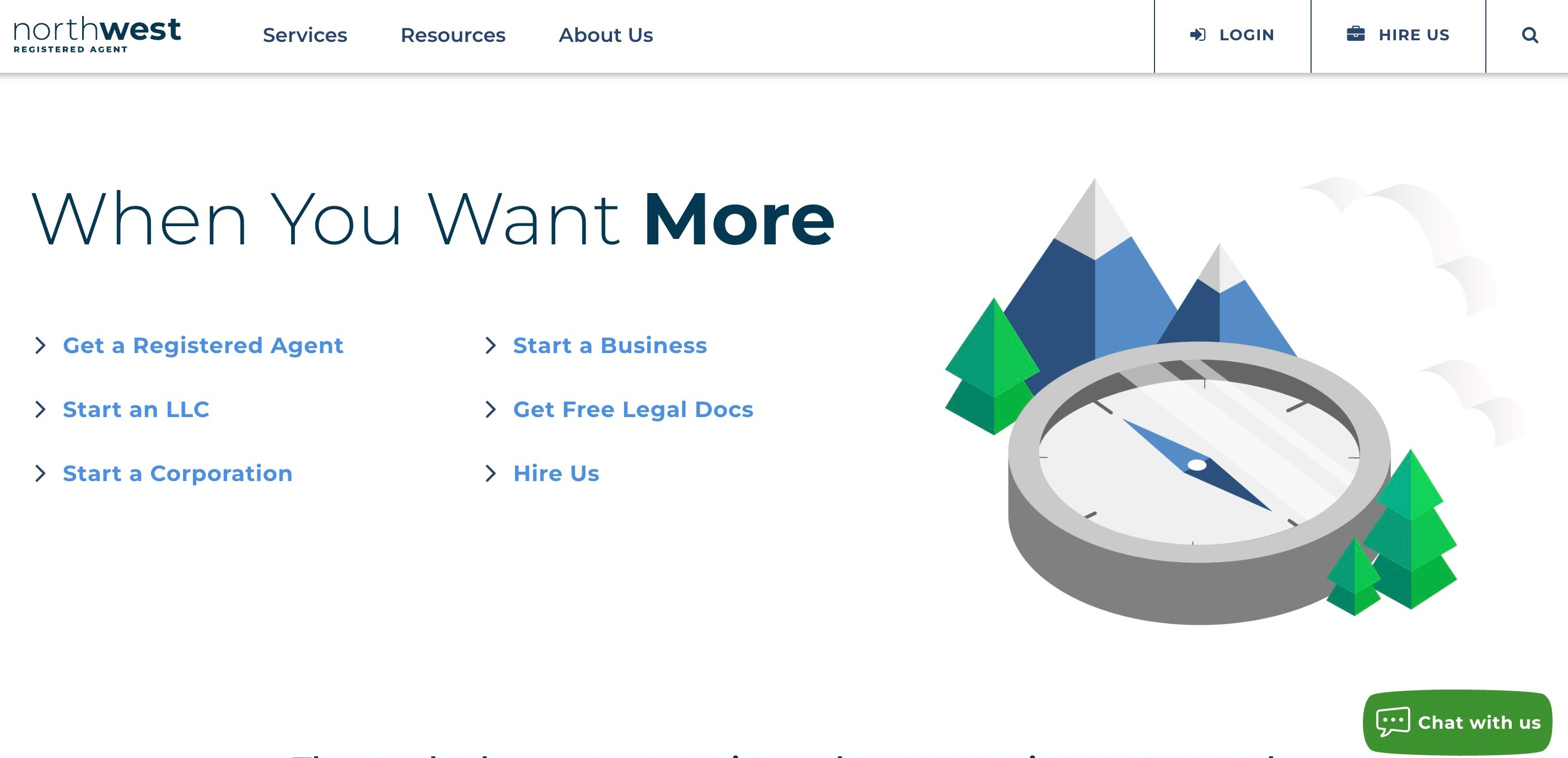 Obtain an EIN
If your business is in the US, you must apply for an Employer Identification Number online.
At first glance, it feels like it could be a complicated process but actually, you can fill in the application online once you have gone through your eligibility. It is the 'responsible party' for the business that should apply.
Step 6: Obtain Business Licenses
Much like any business you open in the US, there will be a range of licenses and permits that you should apply for. This should be done in advance of your business opening. Some of this will depend on your location and the state's requirements. Before you launch your business, it is worth checking which Federal, State, and City permits apply to your business.
It can sometimes take a few weeks for these to be granted. Because of this, applying for them in advance is highly recommended to avoid any delays.
Locally, licenses such as a local food service license, a resale permit, or a vending machine location licensing fee may be required, so it is worth researching the requirements in advance.
If your vending machine stocks and sells food or drink, you will likely need a 'Food/Beverage Service Licence,' which is a Federal requirement.
Step 7: Grow Your Business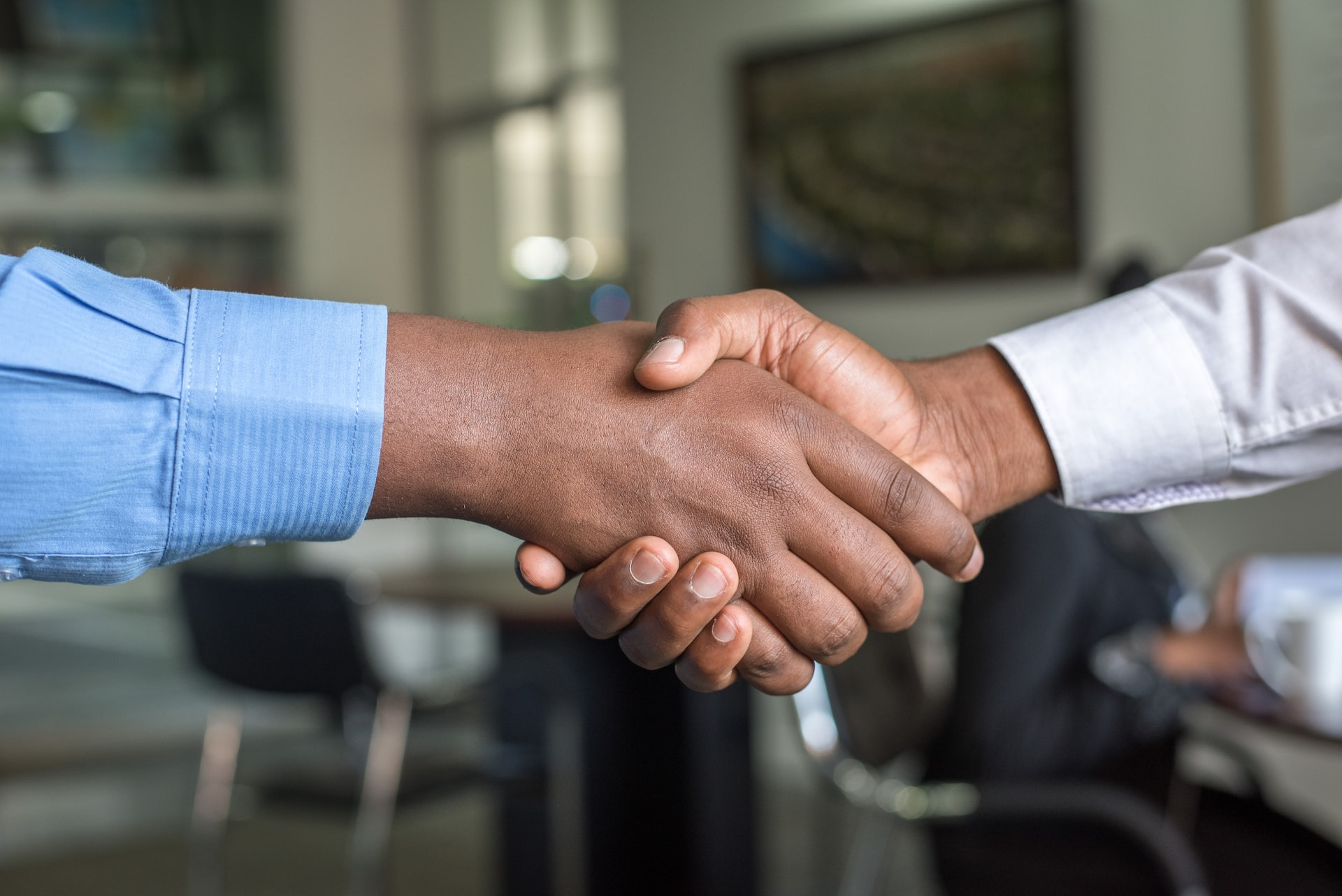 Once you've got your first few machines set up and making a profit, you will want to start to grow your business.
Attending business networking events can be a great way to meet other local business owners who could potentially need vending machines on their premises.
Having a professional-looking website with your business details is a key part of building trust with other business owners.
It's easy to start your own website, and if you use WordPress along with a good-quality theme, you can have your website up and running in a matter of hours.
First, you will need to choose a domain name. Take a look at our article on how to choose a domain name for your website. You can buy a domain for as little as $0.99 with Namecheap.
Next, you will need to choose a hosting provider. Iridium is a great option for managed WordPress hosting. Bluehost is another good option for those on a very tight budget.
Once you have signed up with a hosting provider, you can install WordPress and start creating your website. WordPress is very user-friendly and intuitive to use, so even if you're a beginner, you shouldn't find it too tricky.
You will need to install a theme to make your website look how you want it to. Astra is one of the best options out there for beginners. It's fast, lightweight, and incredibly easy to use. You can also check out our list of the easiest WordPress themes to see some more options.

Once you've installed your theme, you can simply add the content and pages you want to include on your website.
This could include:
About page
Services
Contact page
Types of Machines you offer
You can also add some stock photography images to help make your website look professional if you don't have your own images yet.
Step 8: Manage Your Business and Accounts
Running any business is going to be time-consuming, and a vending machine business is no exception. When you get things off of the ground, it can feel impossible to try and keep track of everything and juggle all the requirements.
However, as a business owner, it is really important that you keep on top of things like business management and accounts, as this could affect the longevity of your business.
Using dedicated accounting software like Quickbooks can help you keep on top of things and ensure your business runs smoothly from the get-go.
Starting a Vending Machine Business: The Pros and Cons
Low start-up cost compared to many other business ventures
You can start with just a few vending machines
Steady income when you get started
A wide variety of stock choices
The opportunity to make sales 24/7
You get to be your own boss
Opportunity for passive income
It can be slow to get started
The restocking schedule can vary
Vending machines can be damaged
Choosing the right location can be tough
Is Starting a Vending Machine Business Profitable?
Like with any business, plenty of vending machine operators will tell you it is the most profitable thing they have ever done and others will tell you they made no money at all.
You can't launch a vending machine company and just assume it will be profitable. Instead, it takes time and effort, the same as any other business you choose to launch.
But yes, vending machine businesses definitely have the opportunity to be profitable for anyone that launches one.
Just in case you are interested in other opportunities, check out our article on 119 side hustles to create new income streams.
The post How to Start a Vending Machine Business: 8 Key Steps For Success appeared first on Niche Pursuits.
Source link