If you want to know how to start a transportation business, now is the best time.
Recent statistics show that the global transport market is steadily growing and is on track to breach the $10.4 trillion USD mark in 2026. This is equivalent to an annual growth rate of 9.6%.
But how do you get started? What's the right way to go about getting a piece of that large pie?
In this definitive "how to start a transportation business" guide, we show you what a successful transportation business looks like and the steps to launch a transport business off the ground.
toc
Choose the Best Transportation Business for You
If you've ever hailed a cab or made a U-Haul reservation, you've done business with a transportation company.
This means that transportation business types run the gamut.
So, choosing the best fit for your means and objectives is important.
Air Transportation Services
Air transport is the fastest way to travel or ship goods. Jets are generally used to carry passengers and cargo from point A to point B, but helicopters are also an option.
Upfront investment in the air transport business is enormous, especially if you plan to start a full-service commercial airline.
Pilots and aircrew members must also pass rigorous certification standards before operating an aircraft or working in an airline.
Airlines divide into three primary categories:
International – These offer international flights, operate large passenger jets, and employ thousands of people.
National – National airlines operate primarily within their home country but may accommodate international flights, depending on demand.
Regional – Demand for regional airlines is generally low, but they provide connecting flights to international and national airlines.
Moving Company
Millions of residential homeowners move yearly, hence the continued demand for safe and efficient moving services.
Movers fall into several category buckets:
Residential moving – Residential movers handle various home moving needs, including packing and loading.
Commercial moving – These move businesses safely and efficiently, from small offices to large warehouses, from one location to another.
Local moving – A move is local if it occurs within 100 miles.
Long-distance moving – A move over 400 miles is considered a long distance. It is also known as an interstate, long-haul, or cross-country move.
International moving – A move from one country to another. International movers must adhere to specific laws and customs obligations.
Senior Transportation
With this passenger transportation business, you don't need formal training or certification to load seniors in and out of your vehicle.
You're ready to go if you have a safe and trustworthy vehicle and a phone or other communication device to take requests.
Shipping Companies
A shipping company engages in maritime transport.
Although most shipping companies own and operate ships, you don't have to own a fleet of ships to start a shipping line. Many shipping companies partner with a shipping charter, which leases or rents ships.
The maritime business transport sector is divided into different types:
General cargo – Cargo carried in defined load units. Examples are cargo carried in pallets, boxes, or drums.
Bulk cargo – Cargo shipped in bulk. The liquid bulk cargo includes petroleum and liquified natural gas (LNG). Dry bulk cargo may include sand, coal, and iron ore.
Passenger cargo – Passenger lines transport people, either for recreation or relocation. Examples are hospital ships and cruise ships.
Special cargo – Cargo that requires special attention during handling, transport, and acceptance.
Taxi Services Company
Although most taxi services have vehicles, you don't have to own them to launch a taxi transport business. In some cases, the vehicles are owned by the drivers themselves.
Taxi companies are made up of the following:
Management – Higher-ups handle business operations, including finance, insurance, human resources, and advertising.
Customer communications – This department answers customer complaints and takes calls from customers who want a taxi at a specific location.
Drivers – Taxi companies often hire drivers to operate a fleet of vehicles. But other drivers may agree to paint their vehicles with the company's colors and logo.
Auto maintenance – This leg of the organization takes care of oil changes, wheel works, brake alignment, and other types of vehicle maintenance to keep vehicles in the best shape possible.
Trucking Services
A trucking transportation business operates trucks for transporting merchandise, freight, and other types of property by land. It can be a "one truck, one owner" business or a company owning several trucks driven by different drivers.
Trucking companies transport various types of goods, including:
Raw materials, partially finished goods, and finished products—usually from a manufacturing plant or warehouse to a retail distribution center.
Construction supplies include large quantities of concrete, dirt, rocks, and other building materials.
Items such as food, clothing, and farming goods.
Set Up Your Business
Once you've determined the transport business type you want to pursue, legalizing your business is the next critical step in this "how to start a transportation business" framework.
Determine Your Business Entity
A business entity serves as the business structure of your transport company. The type of entity you choose has both legal and financial implications, such as:
The amount of taxes to pay.
Your risk exposure or liability in case someone sues your company.
The types of loans or funding options available to you (small business loan vs. investor funding, for example).
Your transportation business can fall under any one of the following entities:
Sole proprietorship – The single owner files any income the business earns on its income tax returns and is also accountable for any business liabilities.
Partnership – This business entity is owned and operated by two or more people who split the company's profits and liabilities.
Corporations – An individual or a group can establish corporations and operate as separate entities distinct from their owners.
Limited liability company (LLC) – A limited liability company is a hybrid-type business entity that combines the characteristics of a corporation and a sole proprietorship or partnership. It protects members from being personally pursued by the company's debts or liabilities. Profits and losses pass through to members, who report them on their personal income tax returns. If you need help forming an LLC or corporation, Northwest Registered Agent can help for just $39.
Limited liability partnership (LLP) – LLPs and LLCs combine the characteristics of partnerships and corporations. The primary difference is that LLPs must file as a partnership.
Register Your Business
Registering a transportation business will vary from location to location. But one of the first things you need is a business name.
Pay the required fee to register your business name and submit a form for your business entity. Some jurisdictions also require publishing a notice in a local newspaper.
Next is applying for an employer identification number (EIN). You need your registered business name to get one.
Once your business name has been registered with the authorizing bureau or government body, consider trademarking it. This way, other businesses can't piggyback off your hard work to build and establish your brand.
Secure Proper Documentation
The transportation business is responsible for the safe transport of people and goods. This is why it requires more licenses and business permits than clothing stores, nail salons, and other business types.
Depending on the business transport type you launch and where you'll operate, permits and licenses to secure may include:
Commercial driver's license (CDL) for each driver operating a large vehicle or tractor-trailer
Commercial vehicle registration
Liquid-fuel carrier's license
International Fuel Tax Agreement (IFTA)
Trip permits
Consult with a lawyer to ensure your transportation business has all the necessary documentation and licenses and follows all applicable rules and regulations.
Open a Business Banking Account
Get a business checking account to keep your business and personal finances separate.
Your money flowing in and out of an account not linked to yours can help with tax filing, calculating revenue, and applying for loans.
Next, get a business credit card. It can tide you over when securing a transportation business loan is difficult.
But remember to pay off the balance on time. This will significantly boost your credit rating, increasing your chances of securing a loan in the future.
Additionally, some business credit cards, such as fuel cards, come with useful perks.
Create a Website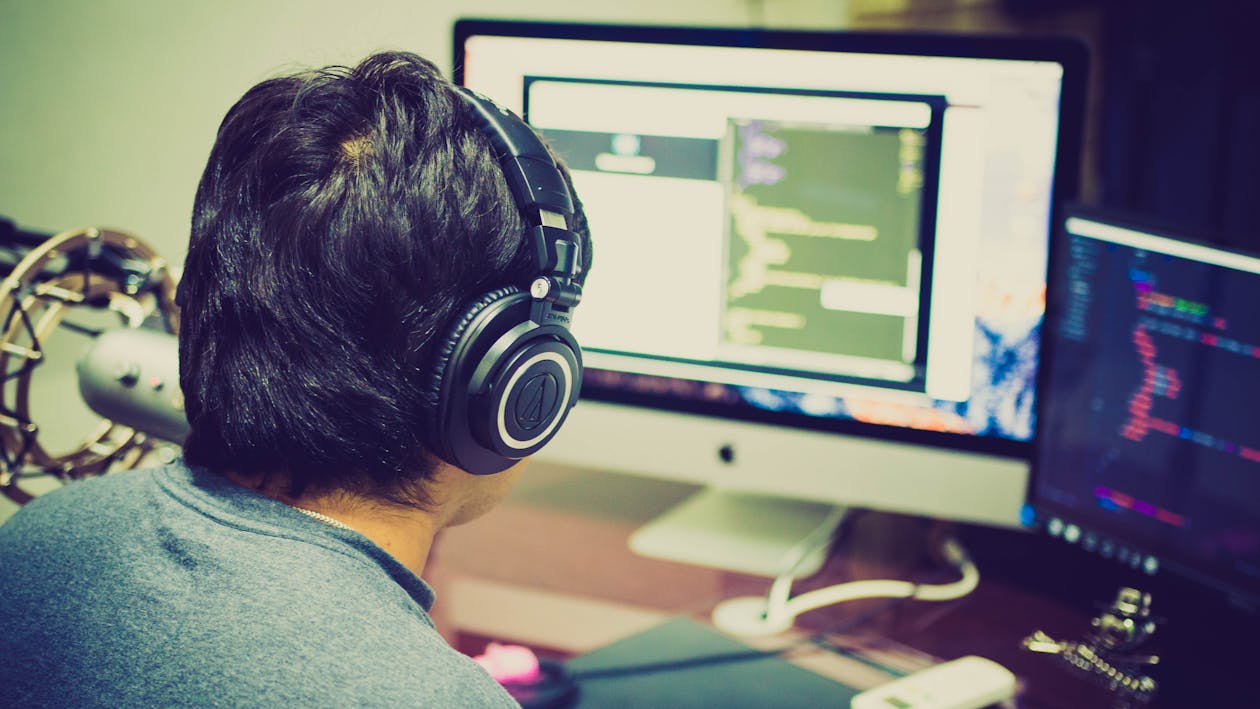 Your target customer will likely look up your business online.
So, you're leaving serious money on the table without a website.
But creating a transportation business website can be daunting, especially if this is your first time building one.
Your website should not only look beautiful, but it should also be easy to use and simple to maintain. Plus, you have to optimize it with the right keywords for search engine users.
To help you with this, sign up for The Authority Site System (or TASS) by Authority Hacker. It's a beginner-friendly course for building high-authority websites.
Lessons are presented as video walkthroughs, and there's a Facebook community of like-minded people if you need support.
It'll take you step-by-step through the entire process.
Domain Name
A domain name is the readable address people type in their browser's address bar to find your website.
Domain names must have these characteristics:
Short, about 3-4 syllables long
Catchy
No hyphens or dashes
Reflective of one's brand
Includes keywords
Easy to spell
Uses common and easy-to-remember domain name extensions, like .com.
To generate domain name ideas for your transportation business, you can:
Use free online domain name generators.
Brainstorm domain name ideas with family, friends, or employees.
Hire a branding expert.
Once you've decided on a domain name, the next step is to register it with a domain registrar such as Namecheap.
Hosting
For your website to be accessible on the internet, you need a web host provider. This online service gives you the server space necessary to host all your website's data and files.
Web hosts are responsible for the following:
Keeping your website up and running
Implementing security measures
Ensuring all the elements of your website render correctly on visitors' browsers
There are several types of web hosting services:
Shared hosting – Multiple users share the same the resources, such as processing power, storage space, and memory. That means traffic increases on other websites can affect your site's performance.
Virtual Private Server (VPS) hosting – This web host type is similar to shared hosting. But there are virtual partitions between users, and a specific amount of resources is allocated to each. This means your site performs evenly over time.
Cloud hosting – Cloud hosts use multiple web servers to host sites. If one server goes down, the others take over to keep the website running.
Dedicated hosting – Each website gets its physical server with this hosting package. The business owner or website administrator can configure the entire hosting environment to their specific needs.
WordPress hosting – This web hosting type provides an ideal server environment for WordPress websites. It typically comes with pre-installed plugins, themes, and other features. An example is Iridium, where hosting plans start at $20/month.
Theme
A website theme is how your website looks and feels overall. It combines color palettes, typography, headers and footers, and sidebars.
All told, website themes like Astra and GeneratePress exist, so users don't have to create websites from scratch.
A website theme differs from a website template in that the latter only affects a single page, while the former affects the entire website's layout.
Secure Funding
Starting a transportation business requires much more upfront capital than other business types.
There's a long list of business expenses and startup costs (payroll, insurance, licensing, permits, etc.).
If you find your business pressed for cash, here are some funding options to consider:
Loans
Lending companies take a look at several factors when evaluating loan applications.
A new transportation business will likely have trouble getting approved because they have not established a credit history. In this case, the loan provider may look at your credit history.
On the other hand, transportation businesses operating for 2+ years with good credit standing and a minimum of $100,000 in revenue per year will likely get reasonable interest rates.
Some ways to fund your business through loans include traditional loans, online lenders, personal loans, and microlenders.
Grants
All types of small business grants are available to startups.
The criteria for selection are different for all opportunities, but grant lenders generally look for businesses that align with their organizational purpose and add value to an industry or community.
Remember that grants aren't loans, so lenders don't expect beneficiaries to pay them back. However, stipulations are attached to grants, and lenders expect the money to be spent in a specific way.
To increase your chances of qualifying for a grant, keep the following in mind:
Look for industry-specific grants. For example, the US Department of Transportation offers Strengthening Mobility and Revolutionizing Transportation (SMART) grants.
Read the grant's eligibility requirements carefully. You don't want to spend time and energy applying for a grant you're not qualified for.
Your business objectives should align with the grant lender's mission and purpose.
Make sure your pitch focuses on expansion and innovation.
Partnership
Learning how to start a transportation business means forging partnerships with people who can share the costs with you.
The capital and resources they can offer your transportation business take a considerable load off your shoulders.
So, attract the right people to invest in your business by doing the following:
Network – Attend local networking events and get to know investors in the community.
Show traction first – Showcase proven results to get potential partners to trust you can deliver. This could be bootstrapping the business until you've generated results, like a solid list of repeat customers.
Join a startup accelerator – Startup accelerators won't guarantee to get someone to partner with you, but they can introduce you to their networks and add credibility to your transportation business.
Purchase Vehicles and Equipment
The vehicles and equipment your company will need will depend on the transportation business you set up. But generally, these include:
Heavy equipment for hauling, such as tipper trucks, concrete trucks, trailer trucks, tankers, and dump trucks.
Semi-trailer tractor units, vans, delivery trucks, and heavy goods vehicles.
Various car types for your taxi service, including purpose-built wheelchair-accessible cars and partitioned passenger cars
Equipment for combined transport, such as pallets and containers.
Vehicles and equipment will undeniably create a massive dent in your finances, so ensure you're getting the most bang for your buck. Some pointers to keep in mind:
Assess your needs – Look at the big picture. Don't make ad-hoc, isolated purchases.
Make sure you have the funds – Having the funds/financing in place puts you in a position of strength when it's time to negotiate with vendors.
Shop around – Conduct research before making a purchase.
Consider refurbished or used equipment -Your vehicles and equipment don't always have to be brand-new. You'll save a lot if you buy them slightly used or refurbished.
Consider leasing instead of buying – There are chartering services you can partner with ships and jets with price tags that can go up to hundreds of millions of dollars.
Hire the Right People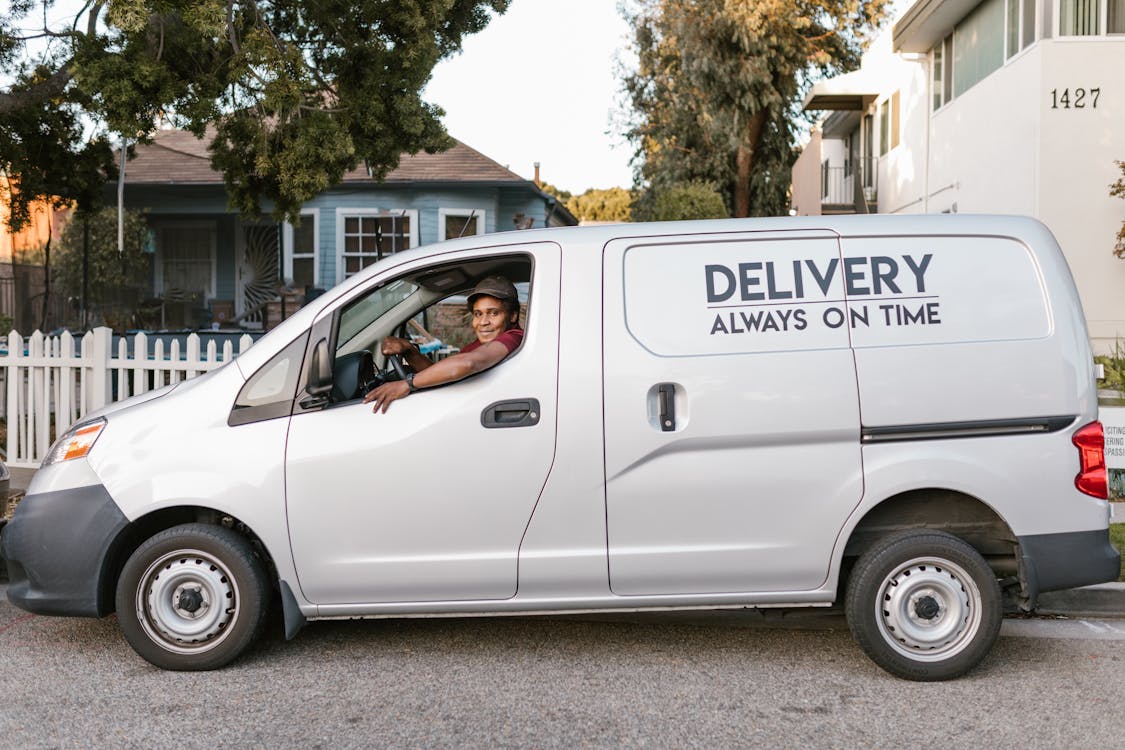 Part of knowing how to start a transportation business includes hiring suitable candidates for the job.
That adage about employees being an organization's backbone has never been more accurate in the transportation industry.
However, the employees you choose can make or break your business.
Depending on the transport business type you set up, your roster of employees will likely include drivers, mechanics, office managers, sales and marketing staff, and many more.
Once you know which employee positions to fill, the next set of steps in your hiring process may look like this:
Advertising – This includes word of mouth and placing an ad in local or regional newspapers, online newspapers, job sites, and colleges and universities.
Interviewing – Read through each candidate's resume, and determine the best candidates using a point system. Then, reach out to shortlisted candidates for interviews and other screening procedures.
Pay negotiation – The employee's pay will hinge on various factors such as location (urban vs. rural), experience, and amount of responsibility.
Training – The newly hired employee may already possess the required skills and certifications. Nonetheless, train them on the latest trends in the industry and how to use the tools necessary to do their jobs effectively.
Establishing and maintaining public interest in your transportation business is an ongoing endeavor.
To do this, employ the marketing tactics below to widen your business's reach: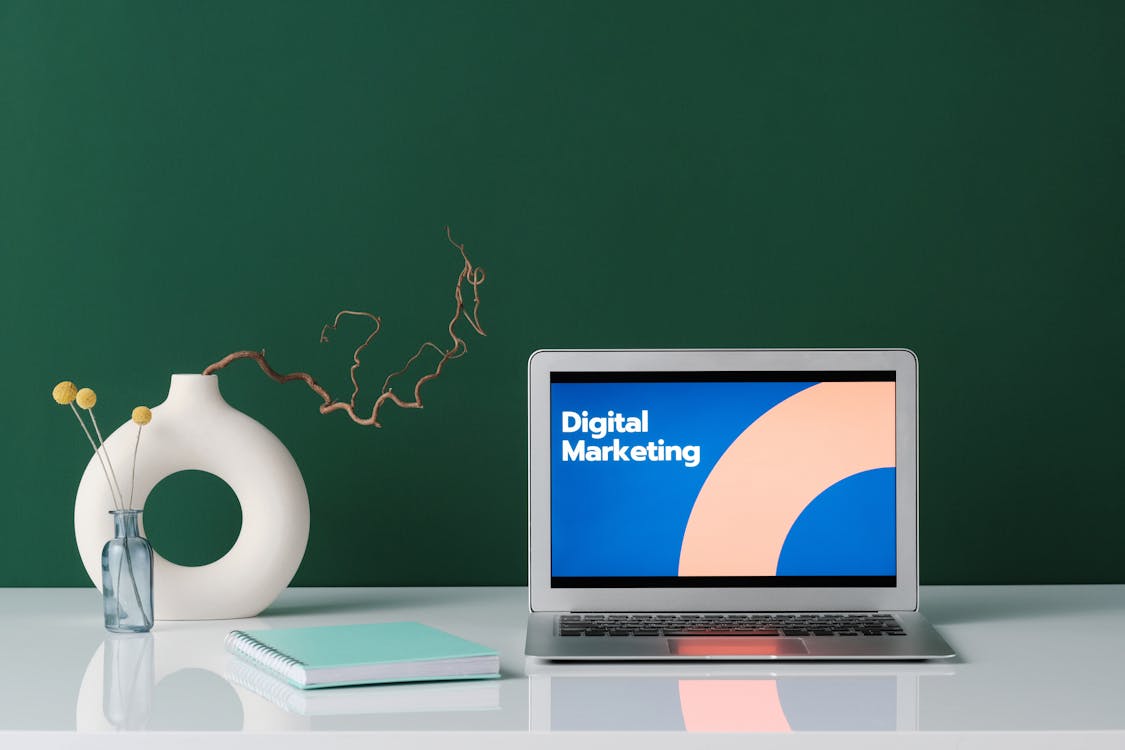 Social Media Marketing
Social media marketing uses social media networks like LinkedIn, Facebook, Twitter, and Instagram to grow your audience and increase revenue.
To create a business plan specifically for social media marketing, follow these steps:
Set goals – Goals can include increasing brand awareness, generating leads and sales, growing your brand's audience, increasing community engagement, and driving traffic to your website.
Research your target audience – Different platforms attract different audiences, and knowing which platforms your ideal customers frequent can focus your social media marketing efforts.
Publish engaging and timely content regularly – Sharing your unique content on social media. Also, curate news stories or videos published by relevant sites to boost audience engagement. Then create the posts in your content calendar and determine the best times to post.
Email Marketing
Email marketing adoption is on the rise. In fact, statistics show that for every $1 you spend, you get $36, a whopping 3,600% return on investment (ROI).
To get started with email marketing, follow the steps below:
Set your goals – You can include driving traffic to your website, increasing sales, and promoting products or services.
Choose your email marketing provider – Popular providers include ActiveCampaign, Constant Contact, MailChimp, and GetResponse. They provide campaign and messaging templates, so you don't have to start from scratch.
Build your email list – List-building tactics you can pursue include adding a homepage popup offer, adding email marketing plugins to your WordPress site, adding a signup button to your social media pages, etc.
Track campaign performance – Monitoring email metrics such as unique open rate, click-through rate, bounce rate, and unsubscribe rate can help you measure campaign performance.
Content Marketing
Content marketing uses different types of content—blogs, articles, white papers, ebooks, videos, podcasts, and more—to promote a business, but not in a sales-y sort of way.
When it comes to transport business customers, they generally don't make purchases on a whim.
Before they're ready to buy, they go through the buyer's journey. It comprises different stages: awareness, consideration, and decision.
Here are some content types to leverage at each stage of the buyer's journey:
Awareness – The buyer is aware they have a problem. Content types: blog posts, articles, ebooks, podcasts, videos, webinars, and infographics.
Consideration – The buyer is considering options for solving their problem. Content types: case studies and comparison guides.
Decision – The buyer is finally ready to purchase and wants to ensure they get the service they need from the right provider. Content types: free trials, consultations, coupons, live demos, etc.
To craft stellar content, use the right content creation tools. For example, Surfer SEO makes sure your content is keyword-optimized.
Launching a Transportation Business the Right Way
If you've reached this far, you now know how to start a transportation business. Congratulations!
I know that setting up a transportation business can be challenging. But with the right tools and strategies, you can have a bright future in this industry.
You can start small or go global immediately. It all depends on your resources and risk tolerance.