When it comes to affordable streetwear, KicksCrew is one of the first names that comes to mind. The online retailer has a massive selection of both hard-to-find and popular sneakers at prices that are hard to beat. But is KicksCrew legit for footwear fanatics hunting a bargain on their next pair of Air Jordans?
Spoiler alert: we think it is.
In this post, we'll take a closer look at what the ecommerce platform offers and see if it's worth your time and money. If you're in the market for sneakers, keep reading to find out more about KicksCrew!
About KicksCrew
KicksCrew is an online retailer that specializes in selling sneakers and other streetwear items. The store has been around since 2008 and has established itself as a go-to destination for budget-conscious shoppers looking for great deals on branded sneakers.
While the company has a wide selection of shoes, it is best known for its rare and limited edition sneakers. Since its founding more than a decade ago, it has built up a large following among sneaker lovers and collectors. The company ships worldwide and is based in Hong Kong.
How Does KicksCrew Work?
"We connect sneaker enthusiasts and authorized retailers from over 50 countries into ONE global digital destination by providing more than 400,000 unique styles from the latest lifestyle kicks and hype drops."

KicksCrew
In other words, KicksCrew has a vast network of contacts in the sneaker industry which allows them to source shoes from all over the world at competitive prices.
This business model has a few advantages. First, it means that KicksCrew always has a steady stream of new arrivals, so there's always something new to check out on the site. Second, it enables the store to offer a wide range of shoes, including both rare and hard-to-find sneakers.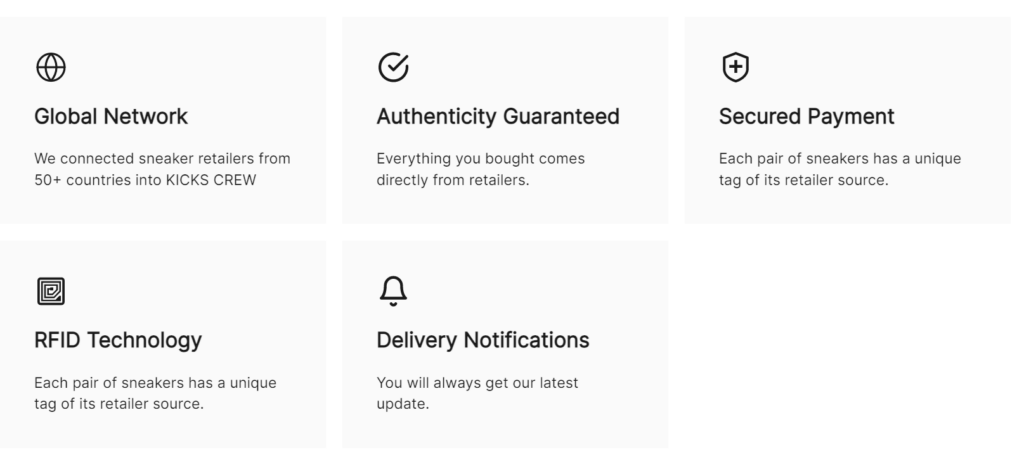 Is KicksCrew Legit?
One of the first questions people ask about the KicksCrew website is whether or not the store is legit. We're happy to report that it is indeed a legitimate business. While there are scam websites out there, KicksCrew isn't one of them.
KicksCrew only accepts retailers into their supply chain who pass a highly selective vetting process, so you'll never have to worry about replicas. KicksCrew also utilizes RFID technology to tag each pair of sneakers with their signature zip tie in order to identify the retailer every pair came from.
The sneakers sold by KicksCrew are authentic, and the company has an excellent reputation among collectors. So if you're looking for a new pair of Nike Air Jordans, KicksCrew is definitely worth checking out.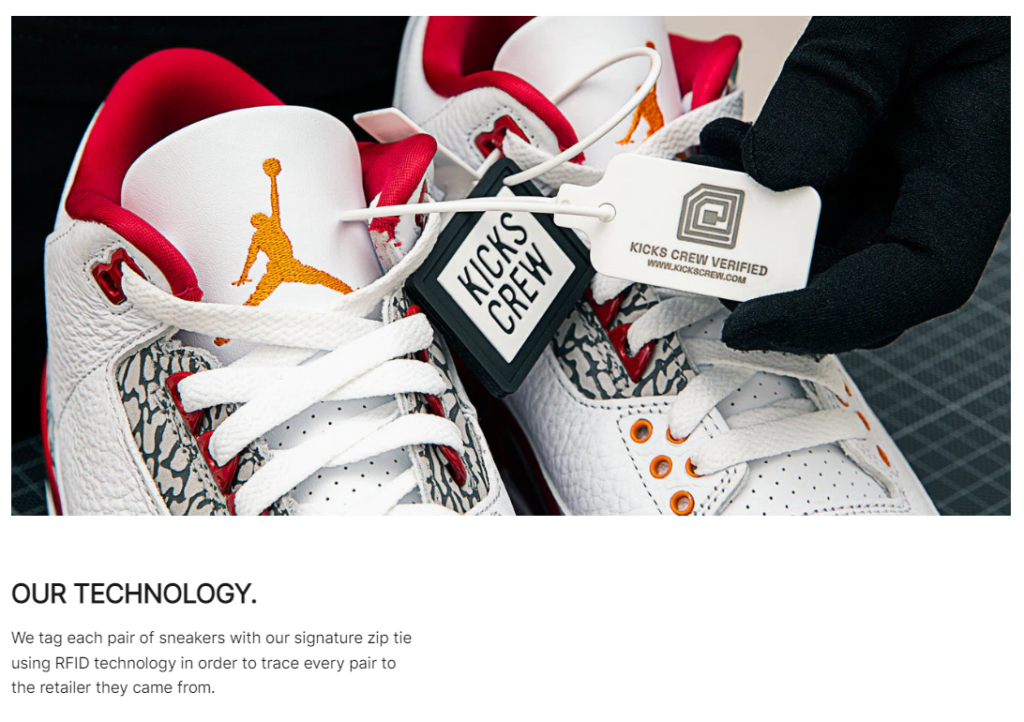 Why is KicksCrew So Cheap?
KicksCrew is able to offer amazing prices because they have established business relationships with authorized retailers worldwide and purchase merchandise directly from them in large quantities. By doing this, they are then able to pass on the savings to their customers.
What Do KicksCrew Customer Reviews from Actual Shoppers Say?
KicksCrew is a popular website amongst sneaker lovers, and they have a Trustpilot consumer score of 3.8, which they class as "great". 72% of reviews are 4 or 5-star ratings. Just 22% of customers who review KicksCrew give them a one-star score.
Good reviews include comments about the fast shipping and their helpful customer service team.
They have replied to 37% of negative reviews, which is a bit hit and miss. However, the company appears to be doing something right, as they have many happy customers posting positive reviews.
Should You be Worried about KicksCrew Complaints?
Although the majority are good reviews, you can't please all the people all the time, and there are some bad reviews of the Hong Kong-based company in there for good measure.
KicksCrew's 7 day exchange policy is the most common complaint customers have, and it's not hard to see why.
A week is a short period of time to expect customers to return what could end up being some very expensive shoes, especially when other retailers often have return policies that are double or even triple that length.
That being said, KicksCrew makes the return policy crystal clear on its website, so customers can't expect to take zero accountability and there is no real excuse for customers not to be aware of it.
We would recommend reading the return policy carefully before making a purchase to make sure you're comfortable with it.
Despite the inconvenience, KicksCrew's exchange and return policy has its advantages. For one, it helps to keep inventory levels low which helps to keep costs down.
It also helps to guarantee that customers are more likely to be able to obtain a replacement in a quicker timeframe because there's less of a risk of the item running out of stock in the meantime.
Ultimately, while it may not be the most convenient policy, KicksCrew's 7 day exchange policy does have its benefits.
Other complaints among the KicksCrew review page include issues with long delivery date delays, as well as customers incurring unexpected shipping costs and a restocking fee for returns.
Complaints about the high express shipping costs are also a common theme.
What's KicksCrew Customer Service Like?
You can only contact KicksCrew customer service team by email. There's no live chat or phone support, which would be a welcome addition.
Does KicksCrew Sell Fake Goods?
All KicksCrew products are 100% authentic and sourced from verified brand retailers. That said, there are some reviews where customers have claimed to receive fake merchandise.
It's important to remember that not all customers who write reviews know how to spot a fake product, or they may have been unfortunate enough to have been shipped a pair of shoes with a manufacturing quality issue.
That being said, if you do receive a fake product from KicksCrew, the company's 7 day return policy should protect you. As long as you contact customer service to lodge a return request within 7 days of receiving the item, you should be able to get a refund or exchange without any issues.
Many sneaker lovers have found Kickscrew reliable and a good source of authentic sneakers.
---
KicksCrew Alternatives
While KicksCrew is legit, there are a few other stores online as well as ecommerce marketplaces where you can buy sneakers at a discount.
KicksCrew vs Sneaker Politics
Sneaker Politics is a US-based website that offers a wide range of branded sneakers for both men and women. They sell a mix of high-end and more affordable shoes, so there's something for everyone.
Their return policy seems even more strict than KicksCrew, with only 5 days to return items from the date of delivery with shoes other than ordinary releases being final sale, meaning they're not eligible for return at all and are non-refundable.
---
KicksCrew vs Finish Line
Finish Line is another US-based retailer that specializes in athletic footwear. Their returns and refund policy is a very generous 45 days, so if you're not happy with your purchase, you have plenty of time to return or exchange it.
---
KicksCrew vs Stockx
StockX is an online marketplace that allows people to buy and sell sneakers, streetwear, and other collectible items. Sellers list their items for sale on the StockX website, and buyers can purchase these items using various secure payment methods.
Once an item is sold, the seller ships it to the StockX warehouse, where it is authenticated by the company's team of experts. The buyer then receives the item. StockX is also a useful site if you want to get started reselling shoes.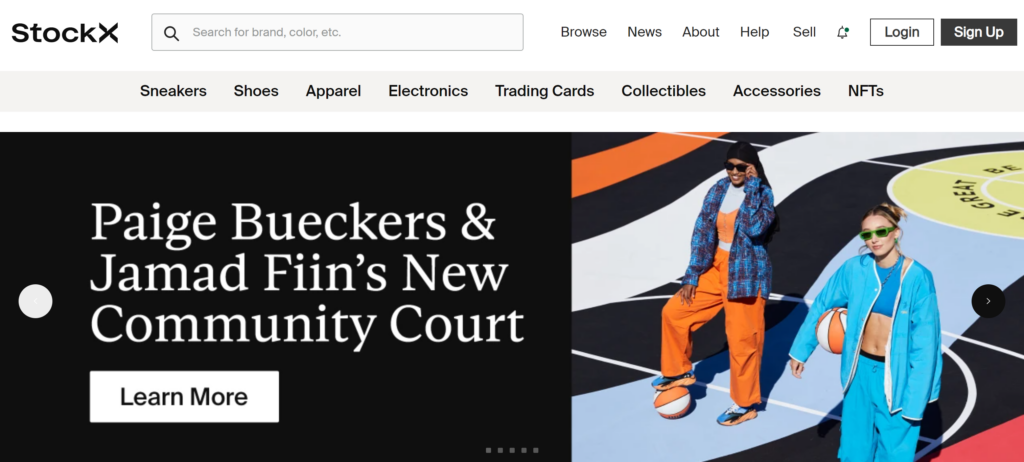 ---
Kickscrew vs GOAT
GOAT is another sneaker marketplace that sells both new and used shoes. They have a decent amount of shoes available with something to suit every budget. GOAT authenticates all sales of shoes before they are sent to the buyer, so you know you're getting the genuine article.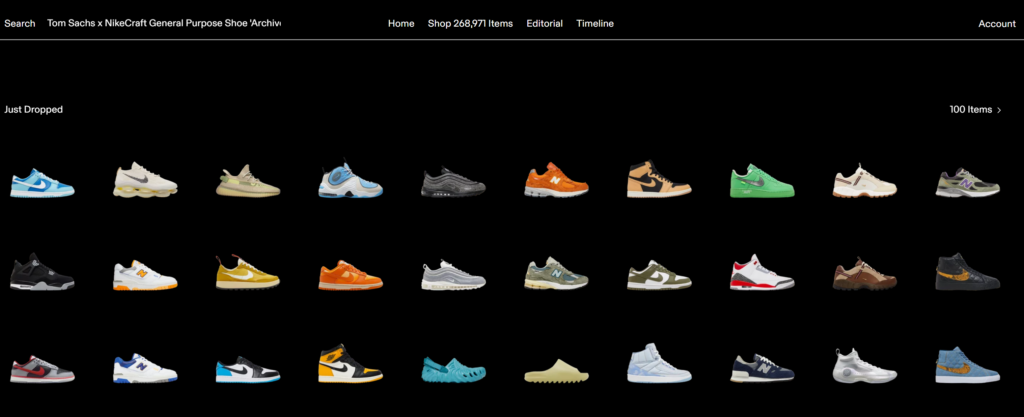 ---
Final Thoughts: Is KicksCrew Legit?
KicksCrew is a legit website that sells 100% authentic sneakers. They have a good consumer rating on Trustpilot and a decent reputation in the sneaker community. However, their return policy is only 7 days which is quite short and may not give you enough time to decide if you're happy with your new shoes.
Overall, we would say you can trust KicksCrew as a reputable source for sneakers. Just be sure to read the return policy carefully before making a purchase, and remember the return shipping charges range can vary based on where you are in the world.