The 17B Coordinating Council of the Michigan Education Association (MEA) recently awarded a pair of $250 scholarships to two local students.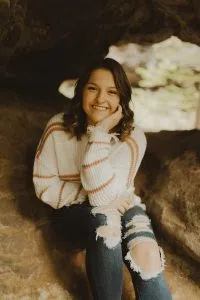 Heidi Kirschner, Carney-Nadeau Public School, and Cecilia Pilon, Rapid River High School, were this year's recipients.
Heidi was Salutatorian of her graduating class and will attend Northern Michigan University in the fall, majoring in health psychology. Cecilia will pursue a degree in chemical engineering, first at Bay College where she's been dually enrolled since her sophomore year, and ultimately at Michigan Technological University.
The 17B Council is the MEA's local union affiliate. To be eligible for the monetary award, funded entirely by local dues allocation, a student must be the child or dependent of an active MEA union member in good standing. Ms. Kirschner is the daughter of Debra Kirschner, member of the Carney-Nadeau Support Staff association. Ms. Pilon's mother, Julie Pilon, is a Rapid River Education Association member.


Read More:Teachers Union Gives Scholarship To Carney, Rapid River Students