---
Get instant alerts when news breaks on your stocks. Claim your 1-week free trial to StreetInsider Premium here.
---
UNITED STATES
SECURITIES AND EXCHANGE COMMISSION
WASHINGTON, D.C. 20549
FORM N-CSR
CERTIFIED
SHAREHOLDER REPORT OF REGISTERED
MANAGEMENT INVESTMENT COMPANIES
Investment Company Act file number: 811-08188
AB HIGH INCOME FUND, INC.
(Exact name of registrant as specified in charter)
1345 Avenue
of the Americas, New York, New York 10105
(Address of principal executive offices) (Zip code)
Joseph J. Mantineo
AllianceBernstein L.P.
1345 Avenue of the Americas
New York, New York 10105
(Name and address of agent for service)
Registrant's telephone number, including area code: (800) 221-5672
Date of fiscal year end: October 31, 2021
Date of reporting period: April 30, 2021
---
ITEM 1. REPORTS TO STOCKHOLDERS.
---
APR    04.30.21

SEMI-ANNUAL REPORT
AB HIGH INCOME FUND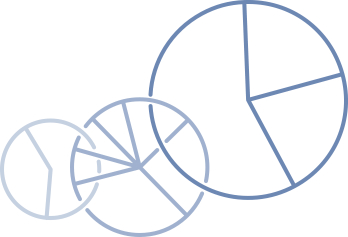 As of January 1, 2021, as permitted by new
regulations adopted by the Securities and Exchange Commission, the Fund's annual and semi-annual shareholder reports are no longer sent by mail, unless you specifically requested paper copies of the reports. Instead, the reports are made
available on a website, and you will be notified by mail each time a report is posted and provided with a website address to access the report.
You may
elect to receive all future reports in paper form free of charge. If you invest through a financial intermediary, you can contact your financial intermediary to request that you continue to receive paper copies of your shareholder reports; if you
invest directly with the Fund, you can call the Fund at (800) 221 5672. Your election to receive reports in paper form will apply to all funds held in your account with your financial intermediary or, if you invest directly, to all AB Mutual Funds
you hold.
---
 

Investment Products Offered

 

•  Are Not FDIC Insured • May Lose Value • Are Not Bank Guaranteed
Investors should consider the investment objectives, risks, charges and expenses of the Fund carefully before
investing. For copies of our prospectus or summary prospectus, which contain this and other information, visit us online at www.abfunds.com or contact your AB representative. Please read the prospectus and/or summary prospectus carefully before
investing.
This shareholder report must be preceded or accompanied by the Fund's prospectus for individuals who are not current
shareholders of the Fund.
You may obtain a description of the Fund's proxy voting policies and procedures, and information
regarding how the Fund voted proxies relating to portfolio securities during the most recent 12-month period ended June 30, without charge. Simply visit AB's website at www.abfunds.com, or go to the
Securities and Exchange Commission's (the "Commission") website at www.sec.gov, or call AB at (800) 227 4618.
The
Fund files its complete schedule of portfolio holdings with the Commission for the first and third quarters of each fiscal year as an exhibit to its reports on Form N-PORT. The Fund's Form N-PORT reports are available on the Commission's
website at www.sec.gov. The Fund's Forms N-PORT may also be reviewed and copied at the Commission's Public Reference Room in Washington, DC; information on the operation of the Public Reference Room may be obtained by calling
(800) SEC 0330. AB publishes full portfolio holdings for the Fund monthly at www.abfunds.com.
AllianceBernstein Investments, Inc.
(ABI) is the distributor of the AB family of mutual funds. ABI is a member of FINRA and is an affiliate of AllianceBernstein L.P., the Adviser of the funds.
The [A/B] logo is a registered service mark of AllianceBernstein and AllianceBernstein® is a registered service mark
used by permission of the owner, AllianceBernstein L.P.
---
| | | |
| --- | --- | --- |
| | | |
| FROM THE PRESIDENT |    | |
Dear Shareholder,
We're
pleased to provide this report for the AB High Income Fund (the "Fund"). Please review the discussion of Fund performance, the market conditions during the reporting period and the Fund's investment strategy.
At AB, we're striving to help our clients achieve better outcomes by:
| | | |
| --- | --- | --- |
| +  |   | Fostering diverse perspectives that give us a distinctive approach to navigating global capital markets |
| | | |
| --- | --- | --- |
| +  |   | Applying differentiated investment insights through a connected global research network |
| | | |
| --- | --- | --- |
| +  |   | Embracing innovation to design better ways to invest and leading-edge mutual-fund solutions |
Whether you're an individual investor or a multibillion-dollar institution, we're putting our knowledge and experience to work for you every day.

For more information about AB's comprehensive range of products and shareholder resources, please log on to www.abfunds.com.
Thank you for your investment in AB mutual funds—and for placing your trust in our firm.
Sincerely,

Onur Erzan
President and Chief
Executive Officer, AB Mutual Funds
abfunds.com

 

AB HIGH INCOME FUND    |    1
---
SEMI-ANNUAL REPORT
June 7, 2021
This report provides management's
discussion of fund performance for the AB High Income Fund for the semi-annual reporting period ended April 30, 2021.
The Fund's investment objective is to seek to maximize total returns from price appreciation and income.
NAV RETURNS AS OF APRIL 30, 2021 (unaudited)
 

  

6 Months

 

  

12 Months

 

AB HIGH INCOME FUND

  

  

Class A Shares

  

 

9.81%

 

  

 

24.93%

 

Class C Shares

  

 

9.28%

 

  

 

23.84%

 

Advisor Class Shares1

  

 

9.93%

 

  

 

25.22%

 

Class R Shares1

  

 

9.58%

 

  

 

24.34%

 

Class K Shares1

  

 

9.74%

 

  

 

24.72%

 

Class I Shares1

  

 

10.07%

 

  

 

25.31%

 

Class Z Shares1

  

 

9.96%

 

  

 

25.22%

 

Primary Benchmark:
Bloomberg Barclays Global High Yield Index (USD hedged)

  

 

7.95%

 

  

 

20.00%

 

Blended Benchmark: 33% JPM EMBI Global / 33% JPM

GBI-EM / 33%

Bloomberg Barclays US Corporate HY 2% Issuer Capped Index

  

 

5.47%

 

  

 

15.48%

 
1

Please note that these share classes are for investors purchasing shares through accounts established under certain
fee-based programs sponsored and maintained by certain broker-dealers and financial intermediaries, institutional pension plans and/or investment advisory clients of, and certain other persons associated with,
the Adviser and its affiliates or the Fund.
Please keep in mind that high, double-digit returns are highly unusual and cannot be
sustained. Investors should also be aware that these returns were primarily achieved during favorable market conditions.
INVESTMENT RESULTS
The table above shows
the Fund's performance compared to its primary benchmark, the Bloomberg Barclays Global High Yield Index (USD hedged), and its blended benchmark, which is composed of equal weightings of the JPMorgan Emerging Markets Bond Index Global
("JPM EMBI Global"), the JPMorgan Government Bond Index-Emerging Markets ("JPM GBI-EM") (local currency-denominated) and the Bloomberg Barclays US Corporate High Yield ("HY") 2%
Issuer Capped Index, for the six- and 12-month periods ended April 30, 2021.
During the six-month period, all share classes outperformed the primary benchmark, before sales charges. Security selection was the main

2    |    AB HIGH 
INCOME FUND

 

abfunds.com
---

contributor, relative to the benchmark, as gains within energy, capital goods, services, automotive and sovereign bonds more than offset losses from finance—other and airlines. Industry
allocation also contributed, mainly from exposure to high-yield credit default swaps, commercial mortgage-backed securities ("CMBS") and crossover derivatives in the eurozone, while exposure to US Treasuries, energy and credit
risk-transfer securities detracted. Country allocation detracted due to off-benchmark positions in Colombia, Mexico, Russia and Brazil that were partially offset by a gain in Canada. Yield-curve positioning
was a minor detractor, while currency decisions did not have a meaningful impact on returns.
During the 12-month
period, all share classes outperformed the primary benchmark, before sales charges. Security selection contributed most, as selection within sovereign bonds, energy, capital goods, services and consumer noncyclical more than offset losses in
finance—other and transportation services. Industry allocation also contributed, from exposure to high-yield credit…