In 2016 Jono Armstrong was broke and broken. He'd flown too close to the sun, his star had risen and crashed and burned. He was newly married, had two sons from a previous marriage, and a handful of ideas that might save them – but only time would tell. 
Fast forward to 2020, he is the founder of Ministry Of Freedom, his affiliate marketing coaching program that turns over 6 figures every month. He's made over $5million dollars through affiliate marketing, "Free money," he calls it, and his company still turns over millions every year. 
How did he do it? You don't need to look very far to get Jono Armstrong's top tips. He is generous with his advice and he is a guru to all the people out there who are starting out with nothing but big dreams. 
"I've been that guy, only I had a wife and kids. I lived a completely different life before I stumbled upon digital marketing and even though this life looks nothing like my former life, I learned a lot of lessons that I hold on to now," explains the softly spoken Englishman who made his home, and his fortunes, in Indonesia. 
Travel To Indonesia
Jono Armstrong came to Indonesia during his gap year. He was only transiting in the country but something captivated him and he extended his ticket. He was young and filled with a sense of adventure. He traveled the country and ended up living in Aceh in North Sumatra, one of the strictest fundamentally Muslim communities in Indonesia. 
He met a girl, settled down, converted to Islam and they started a family. Then the tsunami happened and he contacted his family who offered to help raise money for the thousands who had lost everything. 
"It didn't go well. My father was a parish priest and he rounded up support and they sent us funds. Once word got around that we had money, gangsters moved in and threatened us and we had to leave," says Jono. 
They moved to the UK but then returned to Jakarta where Jono started teaching English. He also started a blues band with friends and started appearing on television. As a young Englishman with fluent Indonesian, his star rose quickly. As a result, his band gained a following and Jono Armstrong became a celebrity in one of the most populated countries in the world. 
He toured with the band and with his huge following they won a battle of the bands in the UK and appeared with Rod Stewart in a major concert. 
"Long story short it all started to go very wrong. I started partying big time, my wife left me and the media turned on me. I had some bad habits that I couldn't shake, I kept the two older boys with me but I could hardly feed them. I was possibly the most hated man in Indonesia for a time. It was very tough," explains Jono. 
Addiction Therapy
A friend from the music industry, Cice, came into his life around this time and they fell in love and got married. They tried various business models but Jono's addiction was getting in the way. Against his doctor's orders, he left the kids and went to stay with his sister in Switzerland and went cold turkey. "Two of the weirdest and hardest weeks of my life," he says. "Think Trainspotting on steroids."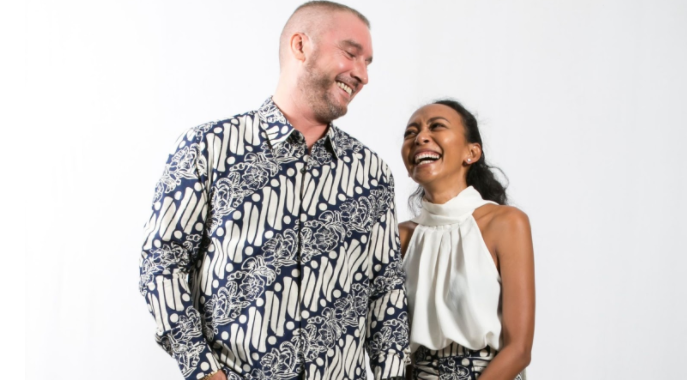 Both their families chipped in to help the couple get back on their feet. Jono had an old laptop and taught himself some basic code. Together he and Cice set up an e-commerce site and sold products they purchased from China. It wasn't enough. 
"After months of trial and error, I discovered the power of YouTube. I discovered that I could harness the power of YouTube's free traffic together with the high commission percentages from digital products to make what I called, "free money."
The breakthrough came when Jono bought an online training course. He immediately did a review of the course and put his affiliate link into the description. It was uploaded and within 7 hours, he'd made $60." I couldn't believe it. In less than 30 mins work, I'd made back the cost of the course ($10) plus $50 profit." In just a few days the video had made over $200 in commissions. 
Early Beginnings
It was the beginning and Jono continued to search for products online and reviewed them on his Youtube channel. Cice shot the early videos and managed the sales and the growing database. 
"I researched how I could take things to the next level and that came in the form of becoming a product creator. I released my first digital training course in early 2018 and made $20,000 in the space of a week. Each buyer was automatically added to my customer list and I was now the proud owner of an email list. 
With his growing list, Jono could alert customers about a new review online and each new email would generate thousands of dollars. Jono then put together a team of software creators and another team to handle his email promotions. He was earning 6-figures a month and he had a lot of free time. 
To take things to the next level Jono flew to Washington DC and signed up for a one-on-one session with one of the world's best-paid traffic marketers. The course cost him US$70,000 but he says it was worth every cent. 
By the time the pandemic hit in March 2020, Jono had launched the Ministry of Freedom, his flagship coaching program that "reveals literally everything I know, from review videos to email marketing, product creation, software development," and all the tricks he learned about paid advertising and scaling up.
Jono's Youtube videos are purposely simple, he wants his students to know he is one of them. As far as being a guru or a celebrity, his experiences have made him truly wary of going back down that road. 
Freedom Is Everything
"I have no interest in being a celebrity. I am really happy when people who sign up for my course start making big money, and a lot of them have. I love knowing that the knowledge and experience I have can help someone else. I've built a really supportive community around the Ministry of Freedom, we share ideas, reviews, we sell each other's products and we talk the new ones through their nerves," he says.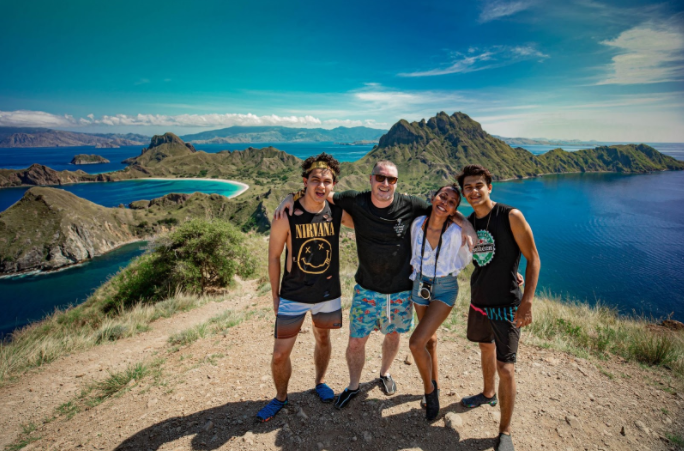 Jono, Cice, and their boys are making the move out of Jakarta, leaving the rat race behind, once and for all. "We've found a house in Bali, nothing fancy but it's comfortable. These days we invest all the money sensibly so that we never have to worry about the future and the boys are secure and happy," says Jono. 
He's wealthy enough to have anything he wants but he already has it, he says. "This is enough, I don't need fancy cars or mansions or all the things that I once thought were so fabulous. I've built my business and it supports a lot of other people who want to have what I found, freedom. That's everything to me."


Read More:Successful Affiliate Marketing Is About Your Mindset, says Jono Armstrong