When launching an online presence, it can be tough to decide between a website and a blog. While a regular site is always a great starting point, creating a blog can make it easier to reach your audience and generate exposure on search engines. 
For most, however, the difference between the two might not be instantly apparent. So, what is a blog, and what makes it different from typical websites?
We'll explain it all in this guide. We'll also cover the benefits of blogging, how to start a blog, tips to make money as a blogger, and what makes a successful blog in the first place. 
What is a blog?
A blog is a type of site that publishes frequently-updated information about any topic. The term stands for "weblog" or "web log," referring to logging content on the world wide web. 
Blogs originated in the late 1990s, namely as a platform to share an owner's interests and experiences. 
For instance, pioneer blogger Justin Hall initially used his personal blog to talk about his life and the websites he liked visiting. The person who coined "weblog" as a term, Jorn Barger, started his Robot Wisdom blog to publish essays on his interests – from AI and history to James Joyce.
Blogs have grown exponentially since then. Out of 1.7 billion websites that exist around the world, 600 million of them are blogs. 
The subject matter has also varied. While some internet users start a blog for personal reasons, many are using it to:
Blog vs website: What's the difference?
The primary difference between a blog and a website lies in its content. 
Mainly, the content of a blog consists of blog posts, which are articles presented on web pages. The homepage typically displays these entries in reverse chronological order. The blogger usually publishes new posts or updates existing ones on a regular basis.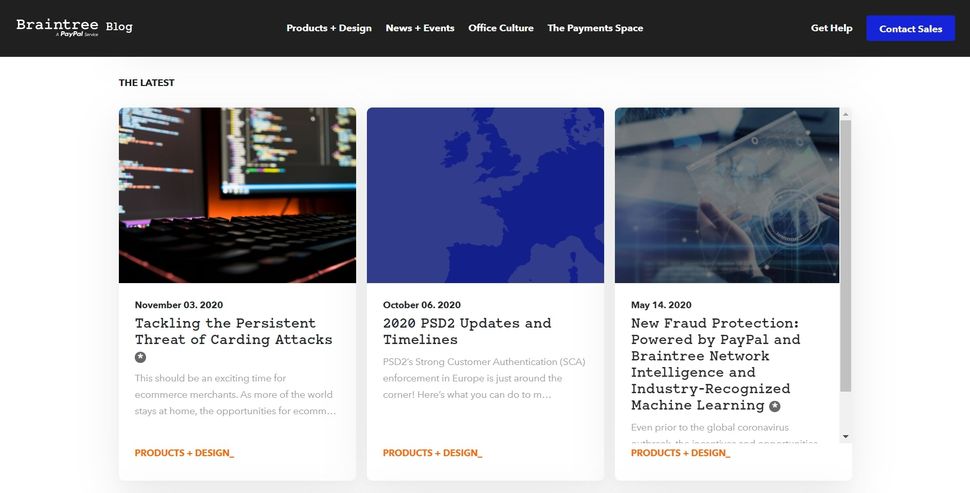 Here is an example of a blog by Braintree Payments. Notice how the page presents the content from the latest to oldest.
On the other hand, general static websites don't typically present information in reverse chronological order, nor do they require frequent updating.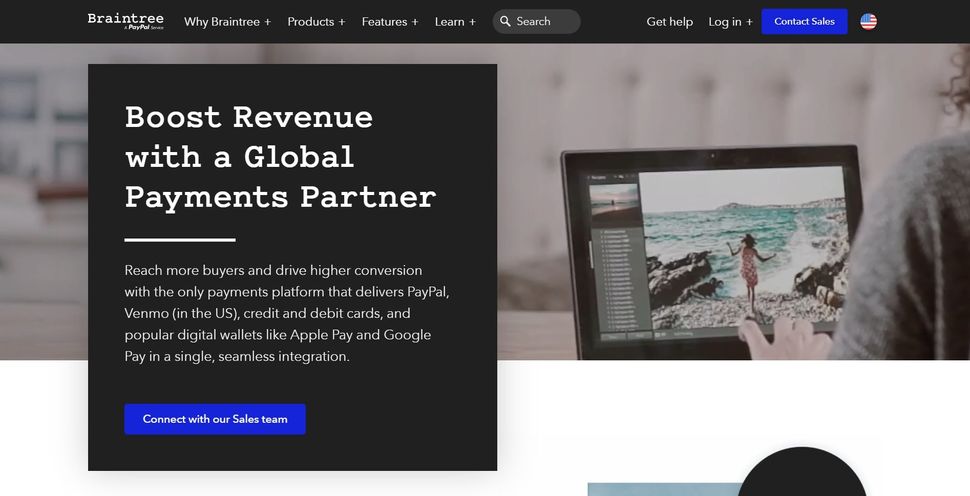 For instance, the primary Braintree website contains pages about the company's products and their features. This type of information can stay the same for quite some time unless circumstances require a change. 
Additionally, blogs usually encourage reader engagement via comments below the post. It's rare to find regular websites that include such a feature as they generally don't aim to connect with the audience.
What are the benefits of starting your own blog?
The advantages to starting a blog include:
New connections – Publishing content about topics you like can attract people with similar interests. With the right strategy, a small group of readers can grow into a loyal audience.
Career advancement – Many people create a blog to display their skills and talents online, enticing potential employers to work with them.
Better odds at ranking on search engines – Websites with a blog reportedly have 434% more indexed pages. In turn, they can have an easier time attracting organic website traffic. 
Authority building – If you have a company website, blogging allows for the demonstration of your business expertise to potential customers. 
Lead generation – Blogs often include an opt-in form so that new followers can get the latest updates via email. Businesses can use this contact information for marketing purposes. 
Monetization – Some people use blogging to generate passive income. Bloggers like Ryan Robinson even make six figures annually from their website. 
With these in mind, becoming a successful blogger is no easy feat. Besides good writing skills, some knowledge in marketing, SEO, and basic technical website skills may be necessary if you want to start a blog. 
8 steps to start a blog
Now that "What is a blog?" has been answered, we'll go over a tutorial on how to start a blog yourself.
The first step to starting a blog is choosing a niche. In regards to blogging, this means a topic that will be the main focus of your content. 
A niche can be broad or specific, depending on your preference. The key is to pick one that:
Suits your passions or skills – Sticking with a subject you're familiar with will make the blog post writing process much easier. 
Caters to a target audience – Ensure that the niche has an existing market so that you can build a readership from the get-go. Having a sizable following also helps with attracting businesses to partner with for monetized content. 
Covers a blog content gap – It should have a unique selling point that differentiates the blog from other similar websites. This is especially important if you pick a popular niche, such as travel blogs and lifestyle blogs. 
Makes room for growth – The niche shouldn't be narrow enough to limit the type of content you can make. 
One way to find the right niche is by evaluating the blogs you follow. What do they talk about? What do they have in common? If you were the blog owners, how would you put your own spin on their content?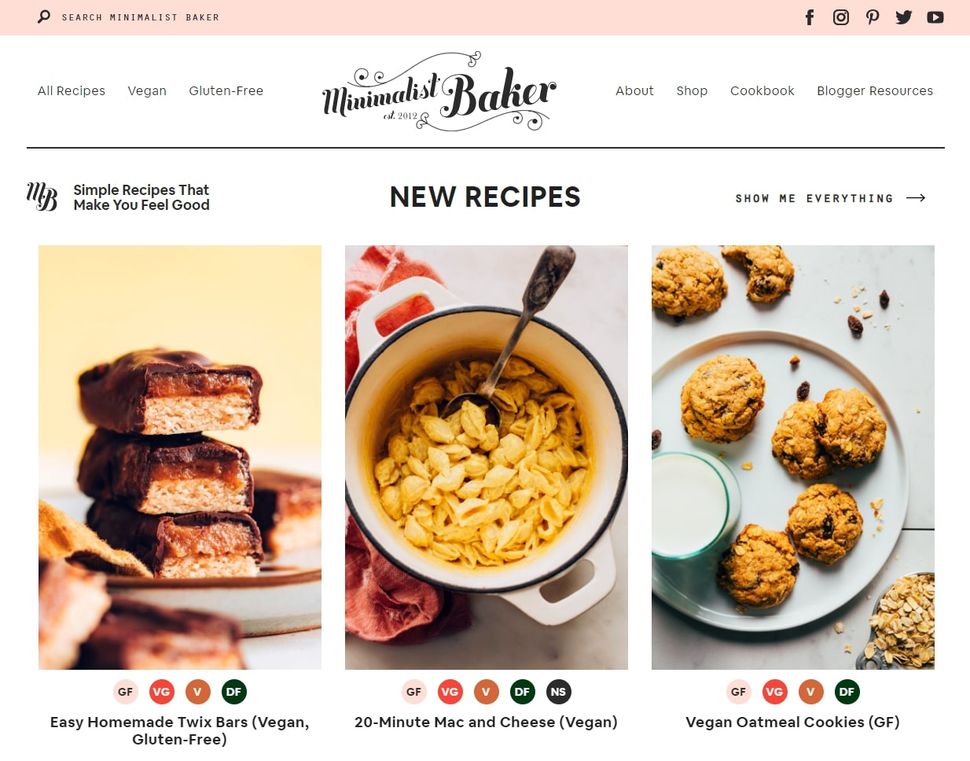 For some inspiration, check out Minimalist Baker. The food blog focuses on recipes that require only one bowl, less than ten ingredients, and up to 30 minutes to make. Such scope makes their content appealing to people who are busy or new to cooking. 
2. Choose a web hosting service
After picking a niche, the next step in order to start a blog is choosing a web hosting service, which is responsible for storing and publishing websites on the world wide web. 
With so many hosting providers and plans to choose from, it can be challenging to figure out the most suitable one for your blog. Here are some questions to guide your search:
How familiar are you with hosting management? For complete beginners, it's best to pick a hosting provider with a user-friendly control panel and reputable customer support. 
How much website traffic do you anticipate? The number of monthly visitors the blog gains can determine how much bandwidth, disk space, memory, and CPU power it needs.
How much are you willing to spend? Make sure the hosting plan suits your current budget and justifies the benefits and features offered. 
What content management system (CMS) do you want to create the blog with? The go-to choice is usually WordPress, which is known for its powerful blogging features. Most hosting providers include an automatic installer to use the software right away.
Generally, new bloggers start with a shared hosting plan, which is an ideal option for websites with low to medium-sized traffic. It's also the most beginner-friendly option since it doesn't require advanced technical skills to manage.
Once the blog's size and traffic have outgrown the plan's resources, the blogger will usually upgrade to a VPS or cloud hosting package. 
Both come with more resources to support the website, though the first option requires some server management skills to ensure it can run properly. 
Alternatively, consider purchasing a WordPress hosting plan. This type of service is readily optimized for the CMS and typically includes pre-installed plugins and themes to customize the blog with. 
3. Register the blog's domain name
Besides a hosting service, a domain name is also essential to create a blog. It's the URL address people enter on their web browser to open a site. 
Often, a domain also doubles as the blog name to boot, so consider picking one that sticks in people's minds and sets the website apart from the rest. 
Use these tips to come up with the perfect domain name:
Make it concise – The name should describe what the blog is about in one to two words. A lengthy domain can make the website difficult to remember.
Play around with a name generator – Such a tool can create blog name ideas based on keywords you enter. Use it to kickstart the brainstorming process, or in case someone else has taken the domain. 
Avoid commonly-used words – For instance, travel blogs often use terms like "nomadic" or "wandering." Incorporating them can make it difficult for the blog to stand out.
Use literary devices – Rhymes, alliterations, and…