Radio and regional television company Southern Cross Media could lose almost $30 million in advertising dollars annually after failing to secure a new multi-year deal to broadcast Nine Network programs outside of capital cities.
Analysis of data from the Standard Media Index (SMI), obtained by The Sydney Morning Herald and The Age, shows the amount of money Southern Cross could lose from advertisers from the east coast of Australia when an affiliate deal with Nine Entertainment Co ends in July. Nine, the owner of this masthead, signed a seven-year affiliate deal with Bruce Gordon's WIN Corp in March, leaving Southern Cross to strike an agreement with Network Ten.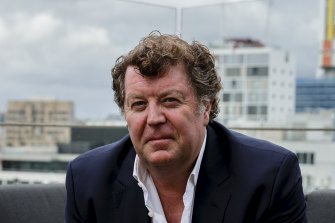 Southern Cross has told investors it should be able to offset the loss of its Nine deal by giving less money away in a new agreement with its future affiliate partner.
"Lower programming costs will naturally mitigate TV revenue reduction," the company said in an investors presentation earlier this month. However, the latest data indicates lost programming could pose a challenge for the network, which has relied on the strong ratings performance of Nine programs such Married at First Sight and The Block for the past five years.
Based on the assumption Southern Cross negotiates a deal similar to the existing affiliate arrangement between Ten and WIN, the SMI data shows Southern Cross could lose almost $200 million over the next seven years. Southern Cross was unable for comment before deadline. SMI data tracks the spend of media buyers and accounts for about 80 per cent of the market.
This means the figures mentioned only take into account the amount spent by agencies and exclude direct advertising, which would also be impacted.
In a typical affiliate deal, a regional broadcaster will give a certain percentage of its revenue to the metropolitan broadcaster that creates the television shows. This percentage is based on a range of factors including television ratings performance and appeal for advertisers.
Southern Cross is currently required to pay Nine about 50 per cent of total revenue earned on its regional television network. Meanwhile, WIN gives Network Ten more than 35 percent of its advertising revenue, according to people familiar with the arrangement. But even if Southern Cross does not pay 50 per cent of its revenue to Ten, it still stands to lose a large amount of money.
It says that Southern Cross has made $63.8 million in the financial year to April 30 from regional television sales in Queensland, Southern NSW and Victoria. It does not have a presence in Northern NSW and currently sells ads on behalf of Nine.


Read More:Southern Cross could bleed millions on affiliate deal switch