There are tons of success stories online about bloggers making money. While many people use their blogs just to generate some side income, a select few have managed to build a six-figure blogging business.
As with other ventures, however, making money blogging is no easy feat. You will need high-quality content that garners steady traffic and has business potential. You'll also have to be smart with the monetization methods you decide to use. 
This guide will answer common questions on how to make money blogging – from ways successful bloggers earn their income and how to start a profitable blog, to the 12 best monetization methods.
How do bloggers really make money?
Generally, bloggers make money in two different ways:
Partnering with businesses – For instance, the blogger may use their site as ad space for brands to promote their products or services. Alternatively, they may write a sponsored post that features the company's items or campaigns.
Selling a product or service to readers – Examples include eBooks, merchandise, coaching services, or membership content. For this method to succeed, the bloggers' focus should be on offering value that the audience can't find anywhere else.
How much money a blogger makes usually depends on their income-making methods and the amount of traffic their website receives. Typically, having more diverse monetization outlets and higher visitor volume will result in higher income.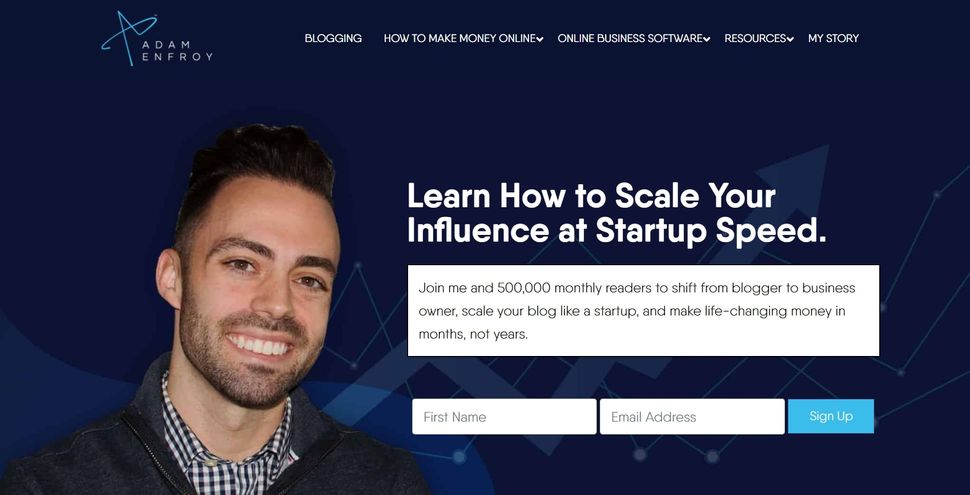 For example, Adam Enfroy's blog brings in around 332,854 pageviews in a month. With such traffic, he can generate $101,814 simply from people viewing the ads on his blog, clicking an affiliate link, or purchasing his digital products. 
As such, it's best to focus on building a loyal following before you can start making money online. Businesses often look for content creators with steady traffic to gain the most exposure and conversions out of the partnership.
Furthermore, if you're selling your own products or services, it's much easier to make a sale when the blog already has an existing audience. 
How to start your own blog
If you're a beginner blogger, it's essential to know how to start a successful blog before learning how to make money with it. This tutorial will walk you through the steps for launching a website, creating content for the blog, and optimizing it for search engines.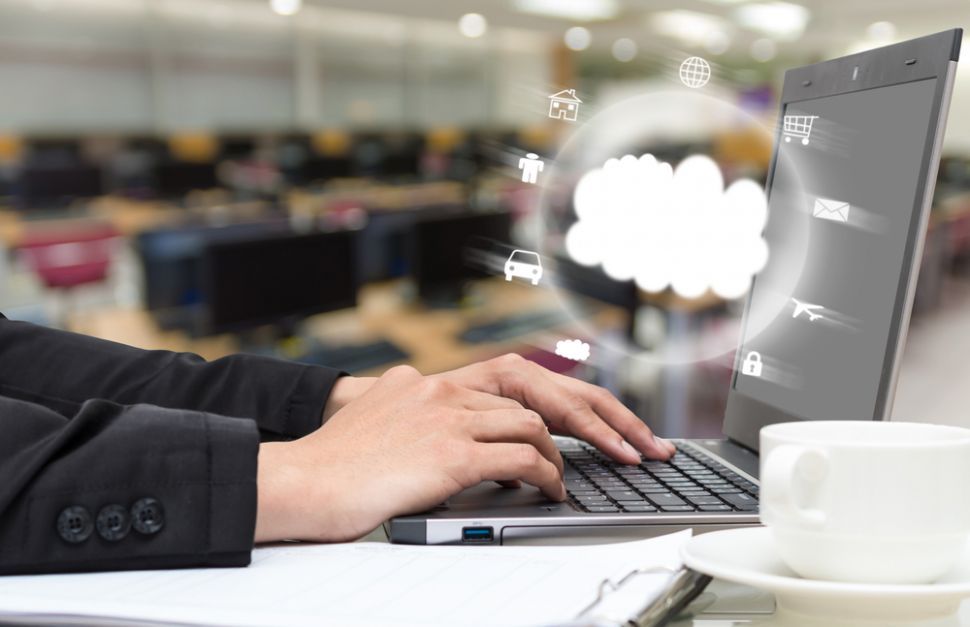 1. Pick a hosting provider
The first step when starting a blog is purchasing web hosting. It's a service that stores the website files and makes them accessible to the public.
There are many web hosts on the market to choose from. Hence, you should pick a reliable provider that will have the blog up and running at all times so that readers can enjoy your content 24/7. Additionally, make sure to choose a service with a beginner-friendly control panel and a responsive support team. 
If you're looking for recommendations, check out our list of the best web hosting services. Here are some of our top picks
Hostinger – This hosting company offers shared hosting plans starting from $0.99/month, perfect for new bloggers. The features include a 99.9% uptime guarantee, 24/7 live chat support, and an intuitive built-in control panel. 
Bluehost -. A feature-rich hosting provider with speedy performance. The plans cost from $2.75/month and include custom website themes, free domain name registration for a year, and a free SSL certificate to secure the site connection. 
HostGator – This web host provides unmetered bandwidth and unlimited storage in all plans, which are necessary to support the blog's growth. The shared hosting plans range between $2.75/month and $5.25/month with a 45-day money-back guarantee included. 
After purchasing a web hosting account, you'll need to buy a domain name – it's the web address that readers will enter on their browser to open your site. 
The name should describe the blog in a few words and be catchy enough to easily remember. Also, consider securing a .com TLD since it's the most familiar extension to users. The average price for it is $8/year.
2. Pick a website platform
After purchasing a hosting service and a domain name, we'll need to choose a platform to create the blog with. 
The most popular option is self-hosted WordPress. It's a content management system (CMS) to build and publish websites with little to no technical knowledge. 
It also features powerful blogging capabilities, such as a post editor, a category and tagging system, and commenting features. 
Another benefit to using WordPress is its vast theme collection. The official directory alone has over 8 thousand free selections available, so there are plenty of styles to play around with. 
If you're looking for a fast and highly-customizable pick, check out our list of best WordPress themes. 
WordPress is highly customizable mainly due to its plugins, which are extensions you can install to enhance the blog's features.
For instance, the Gravity Forms plugin can add a contact form to the blog, allowing readers to reach out directly to your email. We also recommend that you checkout our roundup of the best WordPress plugins to improve site content, functionality, and performance.
Besides WordPress, other well-known CMSs include Drupal and Joomla. While they are perfectly capable of blogging, they may have a steeper learning curve.
3. Create quality content
With the website set up, it's time to create content for the blog. This is a crucial step, as visitors decide whether your blog is worth checking out further from the quality of its articles. 
Here are some best practices for creating valuable content for readers:
Choose a profitable niche – Pick a range of topics that can potentially attract a sizable audience and business partners. Ideally, the subject should also be within your interests to prevent burning out as an author. 
Find a content gap – If the niche is popular, choose a specific angle that the major competitors haven't tapped into yet. That way, the blog can become the go-to source for such topics. 
Focus on your target audience – Figure out what content they're interested in and what problems they need solving. A great post should be able to offer the answers they're looking for. Use keyword research tools to find blog post ideas. 
Choose evergreen topics – These are subjects that never go out of trend and people often ask about, such as "how to save money." A new blog should focus on such content as it will always remain relevant to readers' interests, helping build traffic over time. 
Use an editorial content calendar – Create a timeline for researching, writing, editing, and publishing the blog posts to ensure productivity. 
Prioritize readability – Besides tackling readers' pain points, a great article is also easy to read and understand. Use short paragraphs, unordered and ordered lists, and simple language. 
Incorporate imagery – Use pictures and videos to help visual learners process the information from the blog post. 
When in doubt, look for free articles online – It's an excellent way to populate your blog content fast. However, some posts don't have the best quality, so it's best to edit them before publishing.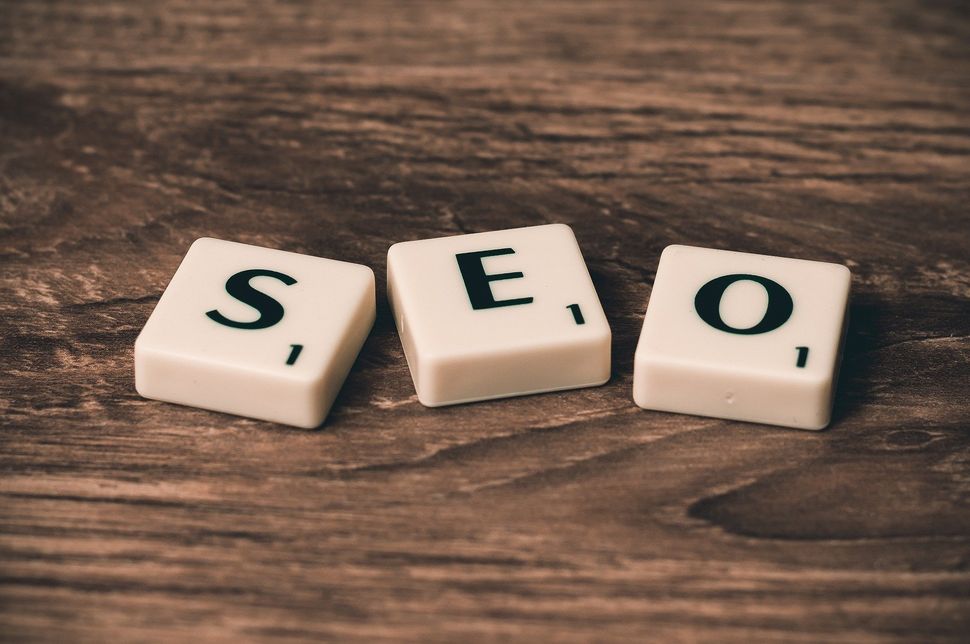 4. Optimize your site for search engines
Now, let's focus on your website's SEO. Short for search engine optimization, it's a practice that aims to make a site appear on the first page of search engine results pages (SERPs).
There are a few reasons why SEO is essential for making money blogging. One is it's a much more sustainable way to build traffic compared to other marketing channels.
Recent stats show that 53.3% of site visitors come from search engines, most of which originate from Google search. On average, SEO also brings in over 1000% more traffic than social media does. 
Seeing this, it's easy to understand why search engines are the number one traffic source for high-income bloggers. Thus, if you want to make money blogging, SEO is a tried-and-true method to help achieve that.
For beginner-friendly SEO learning resources, check out Google's starter documentation and Moz's all-in-one guide. Installing some reliable SEO tools are also necessary to optimize the website, research competitors, and build backlinks. 
5. Start using money-making techniques
Now that we've covered the basics of how to create a blog, let's discuss several ways you can utilize it to earn money online. 
First, remember that you may not make as much money as expected at the beginning of your blogging journey. As such, make sure to set realistic expectations.  
Additionally, consider experimenting with different monetization methods to increase your income potential and see which one works best for your blog. 
Best and proven ways to make money blogging
This section will cover how to make money blogging in 12 different ways. We'll explain what each method entails and some tips to set you up for…


Read More:How to make money blogging